Catawba County News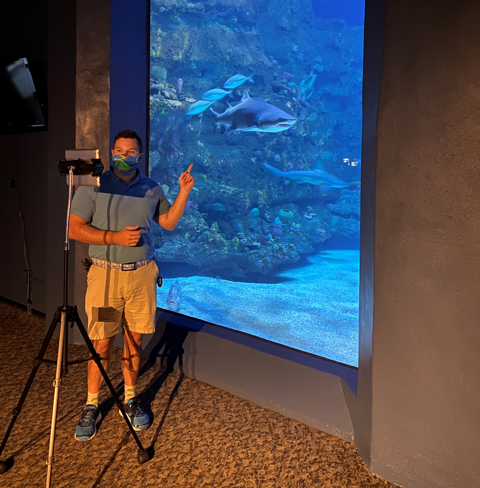 ---
Live Preschool Storytime via Zoom with the NC Aquarium
Published: June 10, 2021
Weekly storytime sessions are a library mainstay, bringing families together for early literacy programs and fun engagement activities. Kids are invited to talk, move, and follow along with easy-to-understand narratives and diverse characters. Storytime leaders add lots of entertainment, holding the kids' attention and involving them in the spirit of participation and learning.
This week, in conjunction with Summer Learning, we're leaning into the theme of 'Tails & Tales' with a very special storytime. We'll be welcoming a staff member from the North Carolina Aquarium at Fort Fisher, who will introduce an unusual guest with a toothy grin! Kids will be able to ask lots of questions about the aquarium and its animal ambassador and to find out how the aquarium takes care of its water-loving residents.
Afterwards, we'll enjoy a story that ties in to the water theme, complete with singing, reading, finger plays, and lots of your favorite activities! The storytime session takes place at 10 am on Thursday, June 17 via Zoom. To participate, register at tinyurl.com/CatawbaThursdayStorytime. You'll receive the confirmation and link in your email.