Catawba County News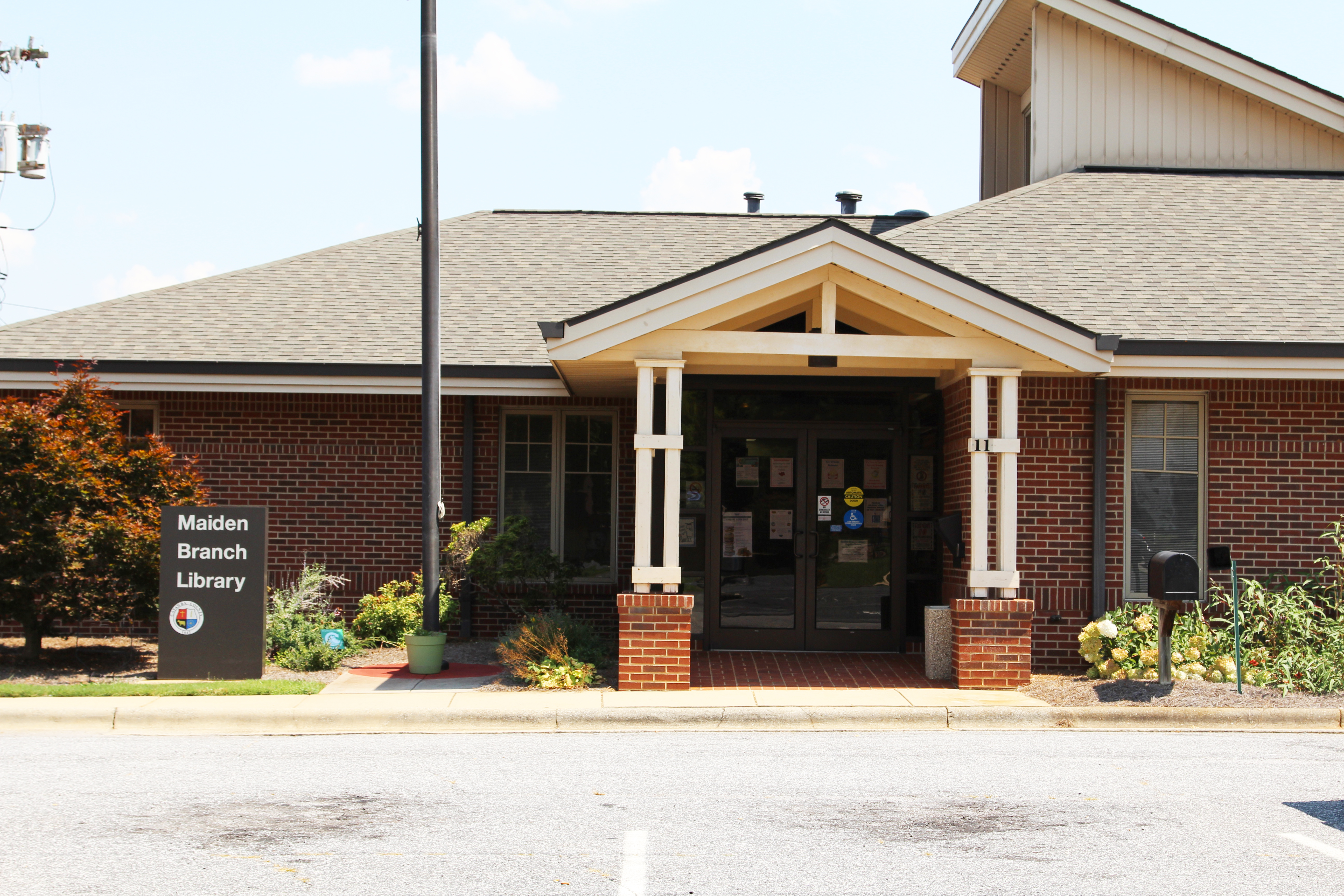 ---
Library Reopens Maiden Branch and Restores Newton Hours
Published: May 29, 2020
Beginning Tuesday, June 2, the Catawba County Library will reopen the Maiden Branch Library, restoring direct access to computers, library materials, and other in-house resources. The branch will operate with new hours: Tuesday-Friday from noon till 6 pm and Saturday from 9 am till 2 pm.
Maiden will also offer contact-free curbside service for anyone wishing to pick up materials without entering the building. When patrons arrive at the library, they should call 828.428.2712 for staff to bring out their items.
In addition, the Main Library in Newton will return to its normal business hours: Monday-Thursday from 9 am till 8 pm and Friday-Saturday from 9 am till 6 pm. The Rhodes Room for Genealogy and Local History will reinstate its regular hours: Tuesday-Saturday from 9 am till 6 pm. Contact-free curbside service remains available at Newton from 10 am till 5 pm Monday-Friday.
The Maiden Branch – like the currently open libraries at Newton, Sherrills Ford-Terrell, Southwest, and St. Stephens – will feature limited occupancy, social distancing, and safety protocols that support public health needs while also delivering the important services that county residents depend on.
To accommodate visitors safely at all locations, the library has implemented the following procedures:
Limited and Timed Access: In order to maintain social distancing and sanitizing guidelines, a certain number of patrons is permitted to enter the library at any given time. Each one will check in with a staff member for a one-hour period of access and be provided a paper mask. When the hour is up, that patron will exit, and the next person in line will be admitted. Patrons are encouraged to call ahead to check on availability and potential waits. Customers with COVID-19 symptoms are asked not to visit the library at this time.
Signage and Markings: To help with social distancing and the formation of orderly lines, signage and painted/taped guides have been installed at the entrances to the buildings and inside each branch.
Enhanced Safety: The library has also installed service desk shields and has provided face masks and face shields to staff members. Employees sanitize high-touch surfaces (computers, keyboards, mice, printers, copiers, furnishings, etc.) between customer use. Customers are encouraged to wear masks and to use sanitizing supplies provided at the library.
Meeting Spaces and In-House Library Programs: Thesewill be reintroduced at a later date as safety restrictions allow.
Customers who are not yet comfortable entering a library building may continue to take advantage of curbside pick-up service at any open library location. Books, audiobooks, DVDs, and other materials may be reserved through the library's online catalog (www.catawbacountync.gov/library) or by calling any branch for personal assistance. Scheduled appointments are not necessary, and people who are new to the service are encouraged to call their local branch for curbside pick-up directions.
The library continues to offer a robust selection of digital resources that are available 24/7 from any location where patrons have an Internet connection. A library card and PIN number are typically needed to sign in and electronically borrow books, movies, music, graphic novels, magazines, and more. Free databases can also help with career and job development, training and certification, legal forms, ancestry searches, personal learning and research, language learning, and early childhood literacy. In addition, the library has laptop computers and Wi-Fi hotspots available for checkout; customers can place a hold or contact their library about availability. Library team members are ready to help with information needs by telephone as well.
The library will continue issuing automatic renewals and isolating returned materials for 72 hours, with no late fees incurred.
For more information about the Catawba County Library's resources and services, visit www.catawbacountync.gov/library, call 828.465.8665, email mylibrary@catawbacountync.gov, or visit @catawbacountylibrarysystem on Facebook.