Catawba County News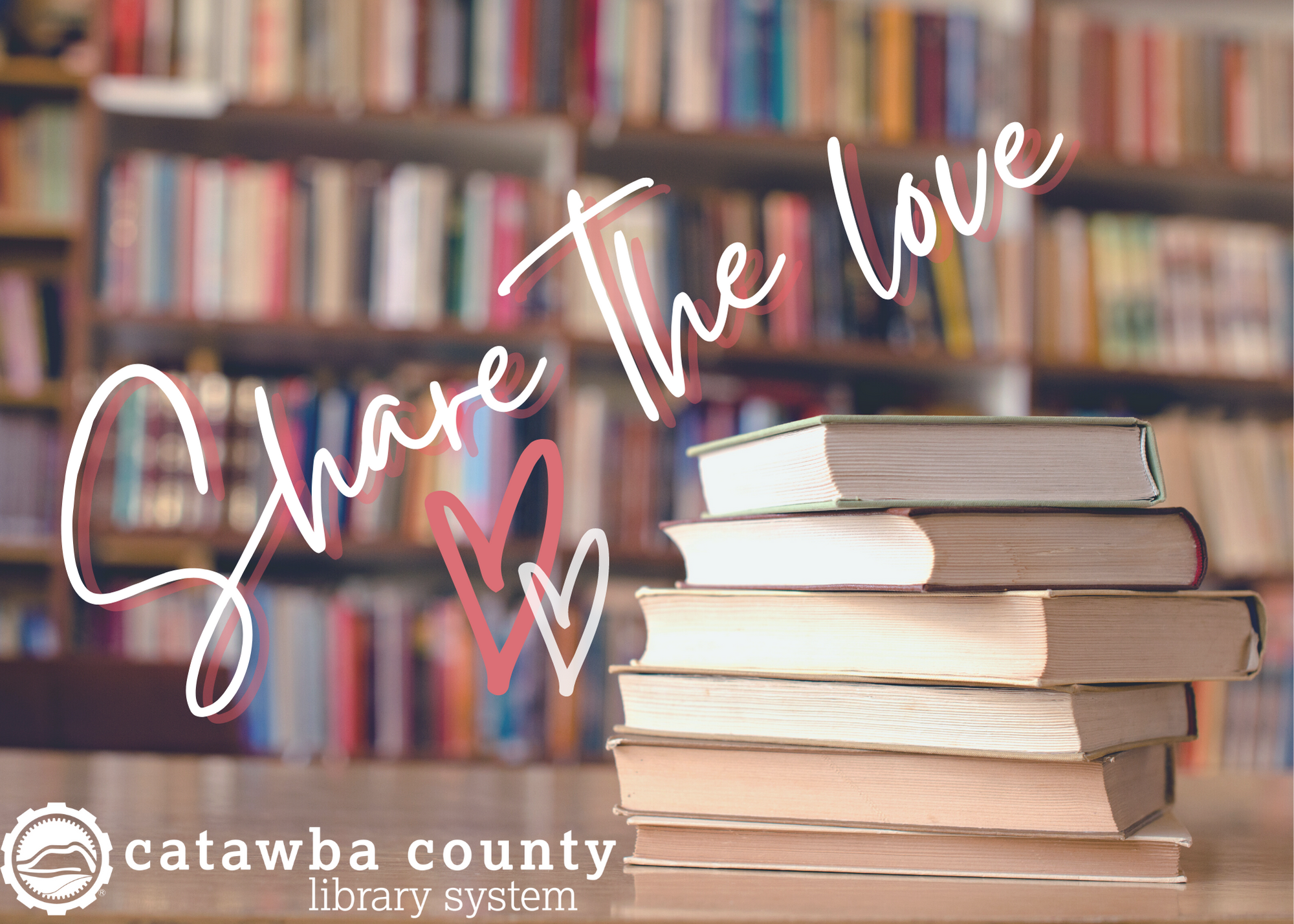 ---
Library Lovers Day 2022
Published: February 11, 2022
February 14th isn't just for Valentine's Day...it's also Library Lovers Day!
Library Lovers Day honors libraries and library staff AND celebrates the love shared between libraries and the communities they serve.
"I don't have to look far to find treasures. I discover them every time I visit a library." -Michael Embry
HOW TO CELEBRATE LIBRARY LOVERS DAY
Tell your favorite librarian or library worker how special they are to you.
Tell your friends and family how much you love your library.
Email our Community Engagement Specialist to tell us about your favorite library worker. LRobins@CatawbaCountyNC.gov
Write a review for us on Facebook: www.facebook.com/catcolibrary/reviews
Check out all the free resources the library has to offer!