Catawba County News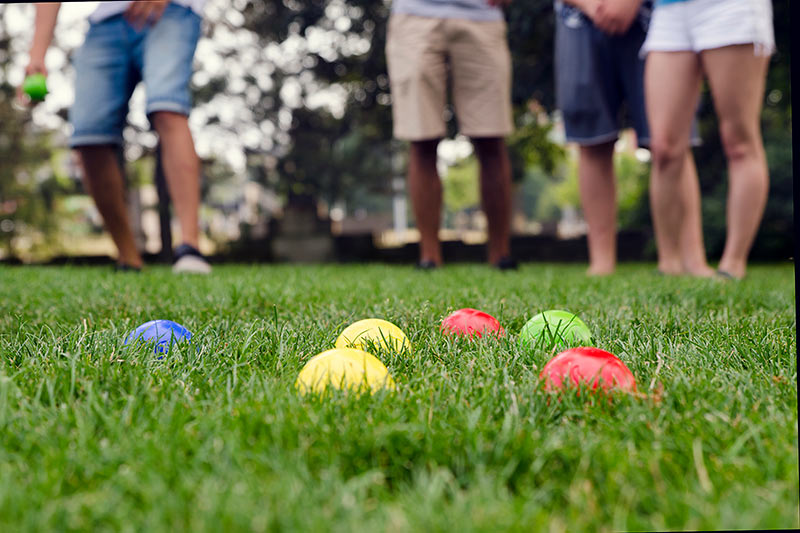 ---
Library Lends Recreation Kits
Published: September 17, 2020
Looking for something fun to do from a safe social distance that doesn't involve screen time or electronic devices? The Catawba County Library has just released a new series of recreation kits for people of all ages to enjoy in their own backyards.
The kits are self-contained and include all the equipment, game rules, and directions necessary for play. The selection includes multiple versions of pickleball (a combination of tennis, ping pong, and badminton), bocce (Italian lawn bowling), cornhole (tossing bean bags into holes in raised boards), and croquet (the classic lawn game involving mallets and hoops). Zumba kits are also available, offering participants an at-home cardio workout based on Latin dance routines.
Recreation kits can be reserved for two weeks at a time by calling your local library branch (Newton, Claremont, Conover, Maiden, Sherrills Ford-Terrell, Southwest in Mountain View, or St. Stephens) or by placing one on hold through the library's online catalog at https://ls2pac.catawbacountync.gov/#section=home. Kits are designed to accommodate a variety of activity levels and interests and to engage all members of a family.
The library's recreation kits fit into a broader concept of community lending called the 'library of things.' The goal of these programs is to share items beyond books and DVDs, especially those items that someone might use infrequently and not choose to purchase or store – or things that someone might want to test-drive before buying their own equipment. Some libraries share tools, gardening equipment, kitchen appliances, and toys. Along with the new recreation kits, the Catawba County Library lends laptops, WiFi hotspots, and an assortment of American Girl dolls.
*This program was supported by grant funds from the Institute of Museum and Library Services under the provisions of the Library Services and Technology Act (LSTA) as administered by the State Library of North Carolina, a division of the NC Department of Natural and Cultural Resources (IMLS grant number LS-246155-OLS-20).