Catawba County News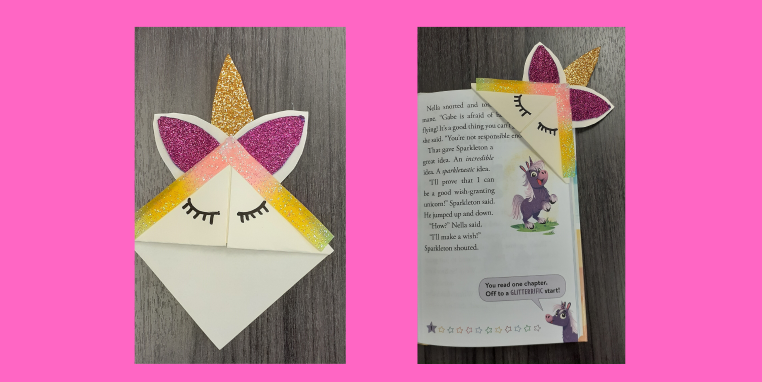 ---
Let's Make Unicorn Origami Bookmarks
Published: April 01, 2021
Glitter, rainbows, and magic! This fun, hands-on project for children will give them a chance to exercise their imaginations as they make a colorful and useful craft.
National Unicorn Day is April 9, and we'll be celebrating by making origami bookmarks that promote reading while they also bring delight to young patrons. If you'd like for your child to participate, please register at https://tinyurl.com/unicorndayccl. After you've signed up, we'll send a kit of materials to the local library that you select.
Then, at 4 pm on Friday, April 9, we'll host a live Zoom demonstration and walk through the steps of paper-folding and design to help kids create their own special unicorn bookmark. It's a cool way to celebrate a special day!