Catawba County News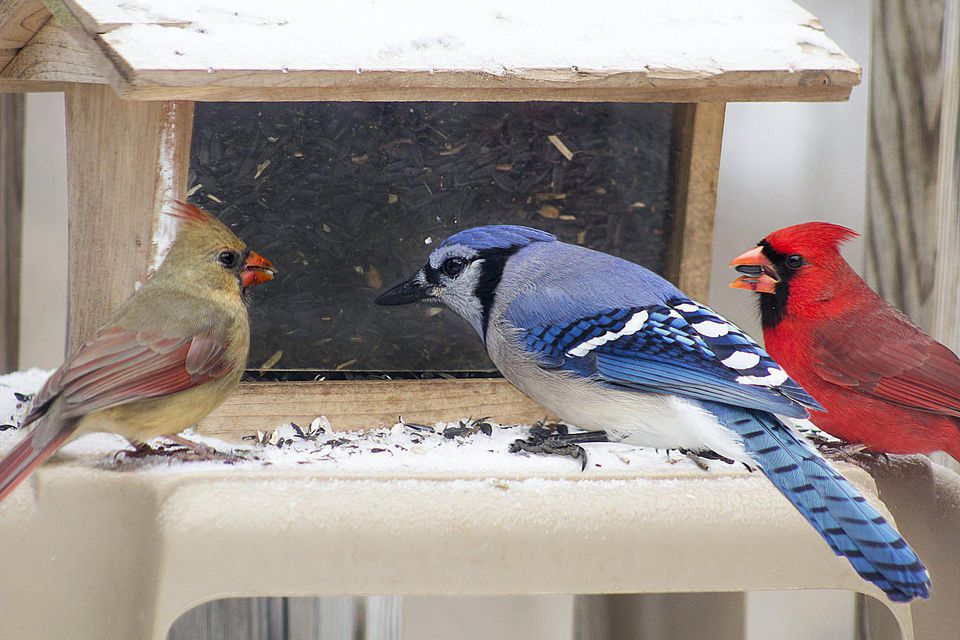 ---
Learn About Backyard Birding
Published: February 05, 2020
February is National Bird Feeding Month. It also marks the 23rd annual Great Backyard Bird Count.
The library's Craftsman Collaborative series is highlighting backyard birding, thanks to special guest and bird lover Jean McAnulty, a Catawba County Extension Master Gardener volunteer. She'll share what she finds personally appealing about birds and will speak to school-aged children and adults about local species, bird identification, and the importance of counting birds.
The Great Backyard Bird Count encourages people throughout the world to count the birds that they see over the course of four days (Friday, February 14 through Monday, February 17, 2020) and report the sightings at www.birdcount.org. Anyone can participate, and counts can take place for 15 minutes or longer on any given day.
All of the counts submitted will help researchers at the Cornell Lab of Ornithology and the National Audubon Society learn how birds are doing and figure out how to better protect them and the environment. Two-thirds of North American bird species are currently believed to be at risk of extinction.
The Backyard Birding program takes place at 6 pm on Tuesday, February 11 at the Conover Branch Library.
More to Come!
The Main Library in Newton is also offering a Backyard Birds program at 4 pm on Monday, February 17. It will be presented in English and Spanish. The week following, our For the Birds program invites kids to make a bird feeder and decorate a bird house. It takes place at 5 pm on Monday, February 24.
*Anyone interested in sharing their passion for crafting, art, ideas, and talent is welcome to contact the library at 828.466.5108 to talk about doing a presentation at an upcoming Craftsman Collaborative workshop.