Catawba County News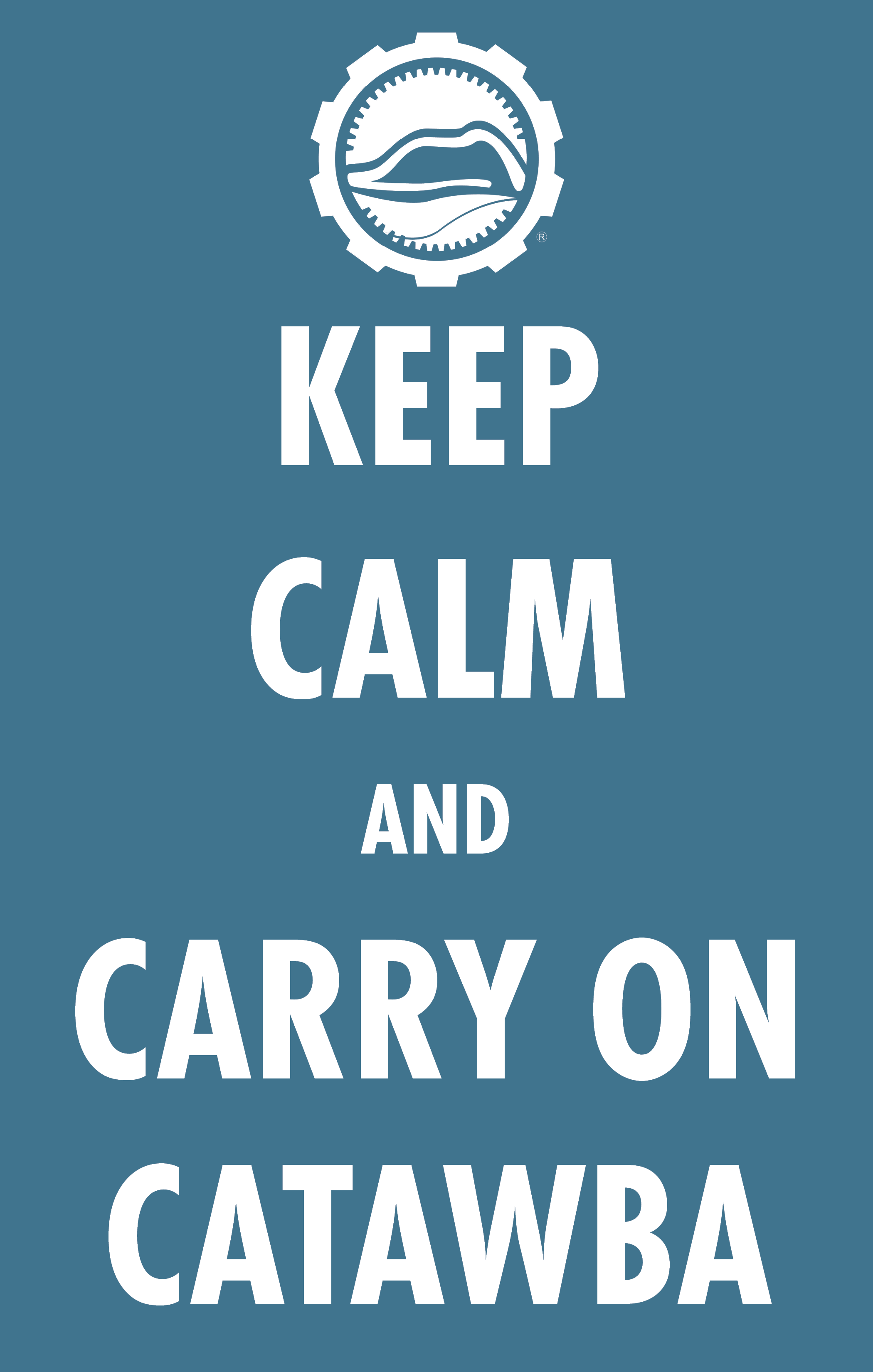 ---
Keep Calm and Carry On Catawba
Published: May 26, 2020
We are a resilient community. As we move forward through these challenging times, stay aware of accurate information about COVID-19 and take care to protect yourself and others.
Keep Calm and Carry On
This phrase emerged from World War Two, when Britain was subjected to eight months of frequent, random and often daily bombing attacks known as the Blitz. The statement was intended to encourage fortitude and resilience among citizens in an enduringly frightening time.
We see parallels to this theme here in Catawba County, where our determination and resilience have helped carry us through difficult times before – from the Spanish Flu of the 1910s to the polio epidemic of the 1940s and the Great Recession of the 2000s.
As our community navigates its way out of today's challenging times, we have been inspired to adopt and adapt this phrase. We hope it reminds Catawba County residents of our inherent ability to overcome challenges together and grow stronger from our shared experience.