Catawba County News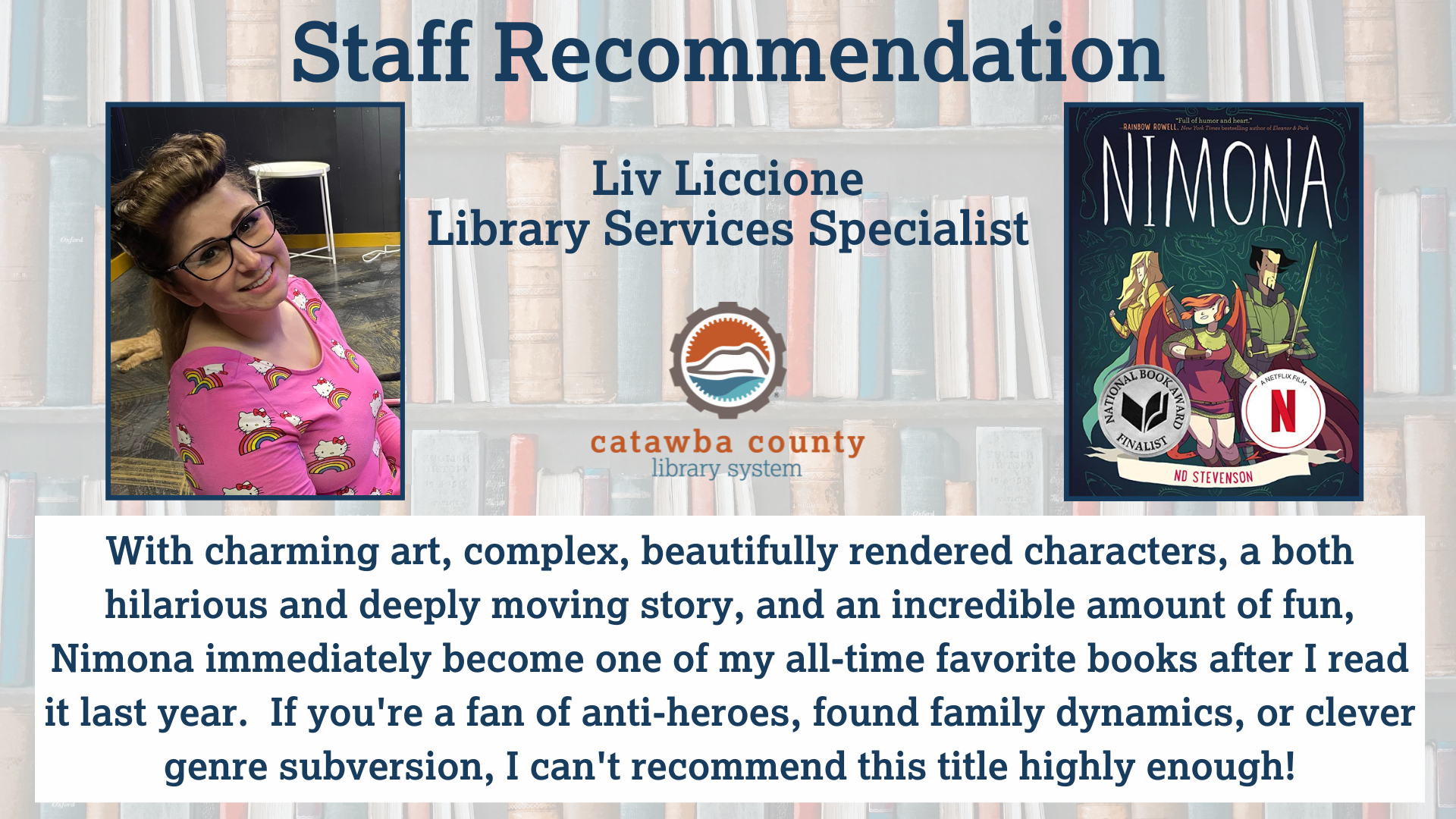 ---
July Reads
Published: July 07, 2023
Click on any of the titles below to put a copy on hold for yourself!
Patron Picks - Books
The Miscalculations of Lightning Girl by Stacy McAnulty
The Chain by Adrian McKinty
D&D Dungeon Club: Roll Call by Molly Knox Ostertag
Librarian Picks - Books
Mrs. Kennedy and Me by Clint Hill
First Generation: Recipes from My Taiwanese-American Home by Frankie Gaw
The Nightmare Thief by Nicole Lesperance
Teen Picks - Books
Dream Fall by Amy Plum
Giant Days Volume 2 by John Allison
A Thousand Steps Into Night by Traci Chee
Patron Picks - DVDs
Librarian Picks - DVDs
Staff Recommendation
Nimona by ND Stevenson
"With charming art, complex, beautifully rendered characters, a both hilarious and deeply moving story, and an incredible amount of fun, Nimona immediately become one of my all-time favorite books after I read it last year. If you're a fan of anti-heroes, found family dynamics, or clever genre subversion, I can't recommend this title highly enough!"
-Liv Liccione, Library Services Specialist