Catawba County News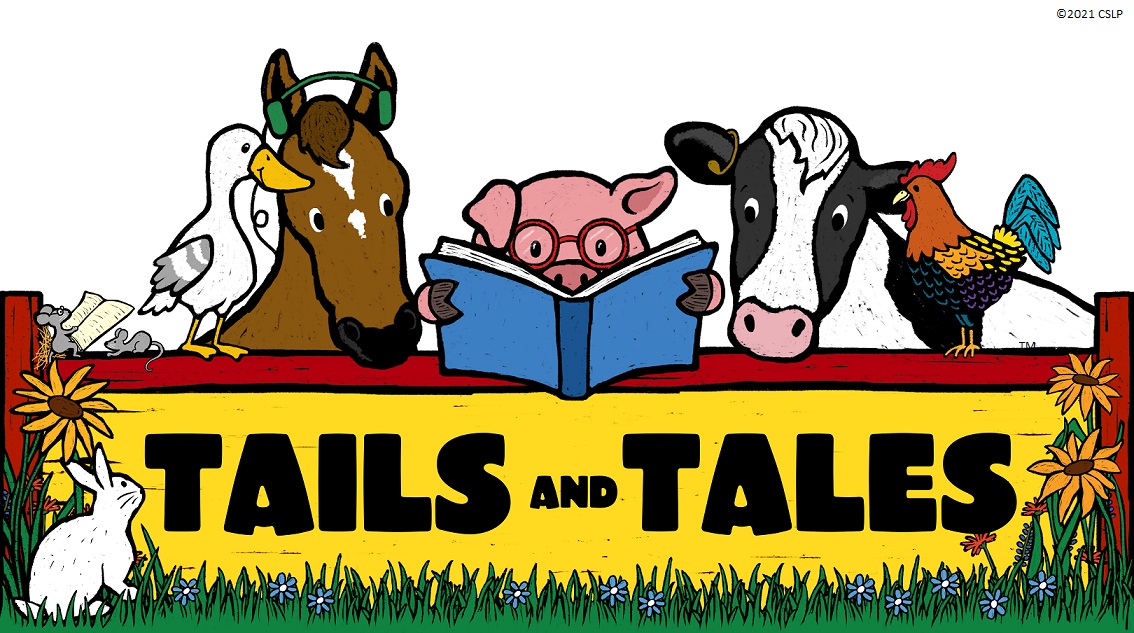 ---
Join the Fun of Summer Learning at the Catawba County Library
Published: May 13, 2021
If you've been anticipating the start of Summer Learning at the Catawba County Library, the wait is almost over. Registration for the 10-week adventure opens on Monday, May 17!
Summer Learning invites people of all ages to engage with books, ideas, and information while schools are out of session. This year, the theme is 'Tails & Tales,' which combines two favorite topics: animals and storytelling. The program runs from June 1 through August 8. To register, visit catawbacountync.beanstack.org/ or call your local library branch.
The backbone of Summer Learning is reading challenges, and the more you read, the more prizes you'll be eligible for. If you're a child or a teen, you can earn prizes all summer long as you achieve reading milestones. And by meeting your overall reading goals, you can throw your name into the hat for a chance to win one of the grand prizes, which include gift certificates to Starbucks and Barnes & Noble and tickets to attractions like Carowinds, Zootastic Park, Lazy 5 Ranch, Skateland USA, and Catawba Science Center.
Children and teens are encouraged to read at least 10 hours during the course of the summer. That's as simple as reading just 20 minutes a day, 5 days a week, for a total of 6 weeks. Online badges will be awarded for every 100-minute milestone, and at the 200-, 300-, 400-, and 600-minute milestones, you can earn a prize from your local library. Meeting certain reading goals will also let you claim a voucher to attend special Hickory Crawdads baseball games.
If you're an adult, you can choose from 16 different challenges, such as reading a book mentioned in another book, visiting a park, or attending a library program via Zoom. Complete eight challenges and your name will be entered into the drawing for adults-only grand prizes, which include gift certificates to Dixie's Fish & Chicken and Devine's Farm Store and tickets to Patriot Axe Throwing.
Tracking reading challenges is an easy task with Beanstack, the library's fun online portal, where you can log reading minutes, complete activities, and earn badges. Available on the web and as a cell phone app from the Apple and Google Play stores, the interactive platform allows you to engage from home in a whole new way. Beanstack's personalized experience even offers weekly book recommendations tailored to your age and preferences.
As a Summer Learning highlight, the library will be presenting a family-friendly slate of headline acts. These special performers educate while they entertain, and this year, they'll emphasize the 'Tails & Tales' theme with interactive Zoom shows. Learn about owls from a state park ranger, turtles from the NC Aquarium at Fort Fisher, and wild animal rescue from the May Wildlife Rehabilitation Center at Lees-McRae College. Expect young patrons to get active with Stretch-n-Grow, and prepare to laugh out loud as Caleb Sigmon presents Mr. Chicken's Barnyard Review, a musical comedy that includes puppets, magic tricks, and storytelling.
You'll also be delighted by several in-person programs taking place in the garden at the Main Library in Newton. The local Kennel Club will bring different breeds of dogs that you can meet and greet while their owners talk about proper dog care. And in a four-part series called Tails & Tales in the Garden, you can enjoy bilingual storytime, games and activities, and fun visits with animal guests.