Catawba County News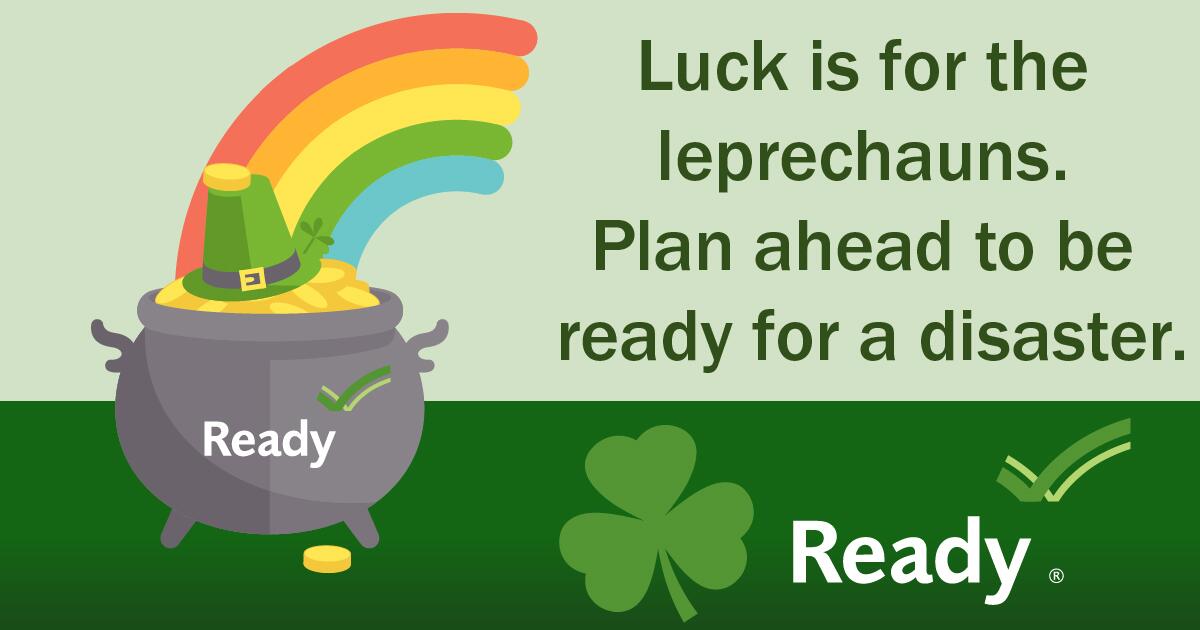 ---
It's Not Luck
Published: March 13, 2023
We are all excited that Spring is just around the corner. Soon we will have warmer temperatures, the flowers will bloom and the grass will become bright green. Along with all the things we love about Spring, there will be some severe weather. Don't leave your family's preparedness to chance.
Know your risk for the areas where you live, work and play. Many emergencies or disasters occur with little or no warning. Since you can't predict where you will be when "it" happens, think about the risk at all the places you and your family frequent: home, work, school, shopping, church, parks and even your driving routes. Stay informed. Check the weather before heading out. Register for emergency notifications via the Catawba County Community Alert System.
Make a plan to lessen the impact of those risks. Planning ahead makes sure that you and your family know what to do, even if you aren't together.
Build a home emergency kit with a 3 day supply of food, water and medication for each household member. Have a car emergency kit in case you get stranded there. Don't forget about having an emergency kit at work with sufficient supplies to shelter there for at least 24 hours.
Leave luck to the leprechauns. The real "pot of gold" at the end of the rainbow is knowing your family is safe, because everyone was prepared.