Catawba County News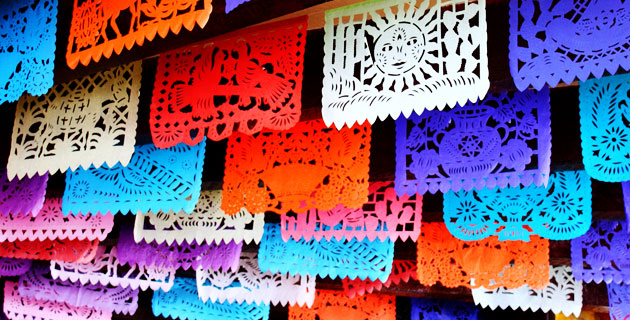 ---
International Craft Night
Published: August 14, 2019
Anticipating Catawba Valley Community College's annual Celebration of Nations event on September 7, 2019, the library is hosting an international craft night!
At the session, we'll learn how to make papel picado, an elaborate-yet-simple Mexican craft produced by cutting tissue paper into intricately designed banners. The technique of making these graphic, colorful decorations is similar to cutting paper snowflakes, and papel picado banners are commonly used to celebrate christenings or other festive occasions.
If you'd like to try your hand at this beautiful craft, join us at 6 pm on Tuesday, August 20 at the Main Library in Newton.
And make sure to celebrate the numerous cultures that have made Catawba County such a rich, diverse community by attending the Celebration of Nations. The event takes place on CVCC's main campus and features crafts, demonstrations, food trucks, and performers! Plus, the Library to Go will be hosting its own programs and activities for all ages. Join us!