Catawba County News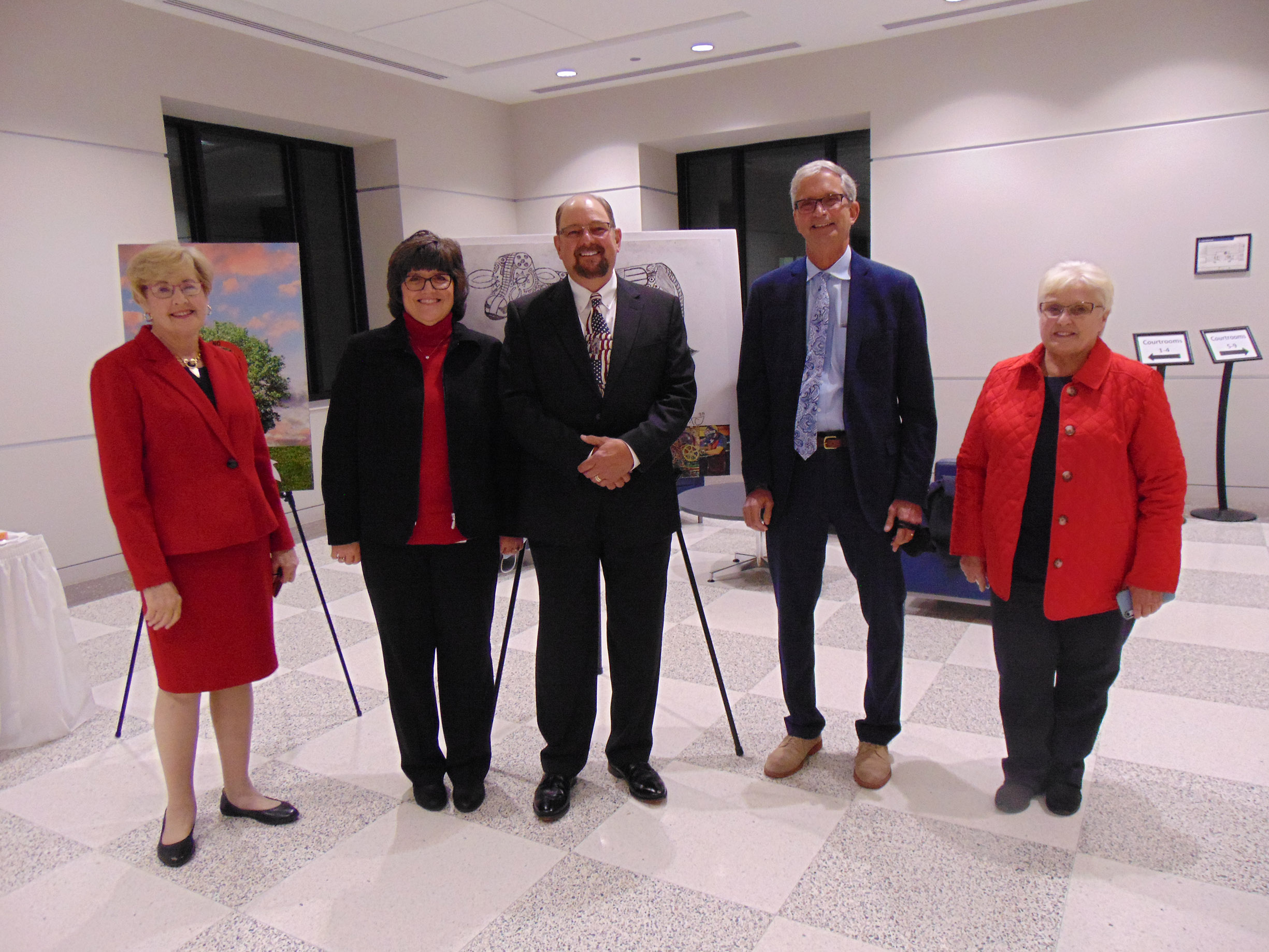 ---
Hunsucker Retires
Published: November 18, 2020
Retiring Catawba County Commissioner Dan Hunsucker was recognized for his 20 years of service prior to his last official Board of Commissioners meeting November 16.
Hunsucker's fellow commissioners presented him with a Distinguished Public Service Award, a $2,000 check in his honor to the Catawba Valley Cattlemen's Association Scholarship Fund, and a sculpture commissioned from local artist Jason Morris. A tree will also be planted in his honor on the grounds of the Catawba County Agricultural Resources Center. Additionally, the City of Conover presented Hunsucker with a commendation and an official key to the city.
Throughout his tenure, Hunsucker was known for his commitment to the conservative and cost-efficient use of county funds. Fueled by his extensive agricultural knowledge and staunch support of the Catawba County Farm Bureau and Cattlemen's Association, the county adopted a Voluntary Agricultural District and Enhanced Agricultural District Ordinance to encourage the preservation of farmland and to raise public awareness of agricultural activities.
"On behalf of the Catawba County Board of Commissioners and the people of Catawba County, we greatly appreciate Dan Hunsucker's service as a Catawba County Commissioner," said Board Chair Randy Isenhower. "Dan led with integrity and common sense grounded in his faith in God and his devotion to family, heritage and community. Dan served during some challenging times in our county, but his steady hand helped navigate through the challenges. Catawba County and we as citizens are better for Dan's service. We certainly wish him well in his future endeavors."
Hunsucker was first sworn in as a commissioner on December 4, 2000, and was board vice chair from 2002-2006. Over the years, he served on the Finance and Personnel Subcommittee, the Policy and Public Works Subcommittee, the Mental Health Services Board, the Catawba Valley Medical Center Board of Trustees, the Juvenile Crime Prevention Council, the Social Services Board, the Community Block Grant Advisory Board, the Public Health Board, the Child Advocacy Center Board, and the North Carolina Association of County Commissioners Agricultural Steering Committee.