Catawba County News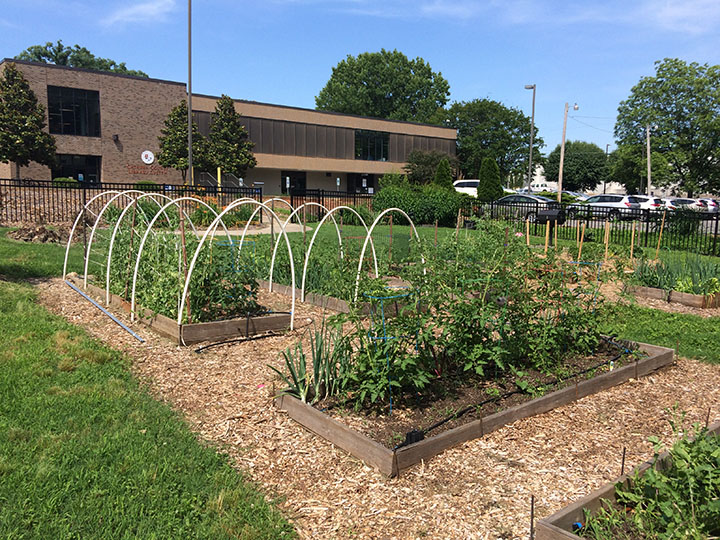 ---
Help the Library Prepare Its Community Gardens for the Season
Published: April 22, 2021
If you love to garden, the Catawba County Library is asking for your help!
For many years, the library's community garden in Newton has been a prominent part of its efforts to promote fitness and well-being, thanks to partnerships with the Catawba County Cooperative Extension and LiveWell Catawba, a nonprofit committed to creating and supporting a culture of wellness for county residents.
The community garden is not only a testing ground for gardening techniques but also a source of produce for healthy eating classes, a classroom for hands-on gardening and composting seminars, and a haven for reading, play, and picnic-table lunches. During the growing season, the garden also turns out a regular supply of vegetables to benefit The Corner Table Soup Kitchen in Newton.
This year, the library has also established a second community garden at the St. Stephens Branch Library on Springs Road, further expanding its ability to involve residents in healthy initiatives.
To prep and plant both of these garden plots for the upcoming season, the library is hosting Garden Volunteer Work Days. People who enjoy being outside and working in the soil are invited to lend a hand as the library mulches, weeds, plants, and readies the gardens for what's intended to be a productive summer and a bountiful harvest.
The next Garden Volunteer Work Day will take place on Saturday, April 24, from 9-11 am at the Main Library in Newton. The rain date for this workday will be Saturday, May 1.
In May, three additional sessions are planned:
Monday, May 3 from 9-11 am at the Main Library in Newton
Saturday, May 15 from 9-11 am at the St. Stephens Branch Library
Saturday, May 22 from 9-11 am at the Main Library in Newton
Everyone is welcome to pitch in at any or all of the sessions. To participate, please call 828.466.6821. Community members who are interested in volunteering independently as their schedules allow are also encouraged to call.