Catawba County News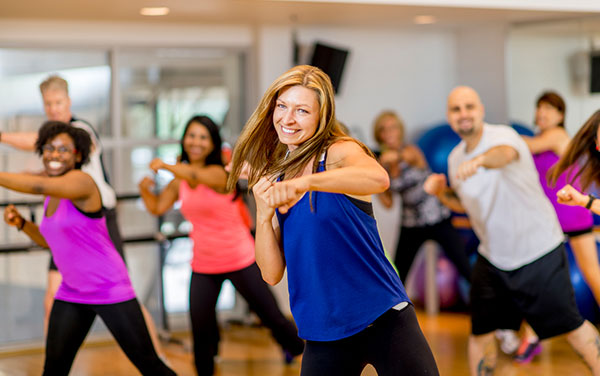 ---
Give Zumba a Try!
Published: November 21, 2019
If you're in the market for a fun cardiovascular workout, make sure you stop by the Newton library on Monday evenings! Each week, people coming from a variety of backgrounds and with different interests meet up to move their bodies to high-energy, popular music and burn a good amount of calories in the process.
Zumba, at its most basic, is a health-oriented dance party boasting easy-to-follow choreography. The concept was developed in the late 1990s by a Colombian dancer, and it's had an enduring presence in fitness circles ever since. The workout varies between high-intensity and low-intensity routines and focuses on achieving an optimal heart rate for cardiovascular health.
Honey Estrada, public health strategist with Catawba County Public Health, is the longtime instructor of the library's Zumba classes. She has been a licensed instructor since 2016.
Zumba sessions take place every Monday at 6 pm at the Main Library in Newton. They are free and open to the public. Classes are appropriate for every skill and ability level, and anyone 14 and up is welcome to participate. The library does require a parental signature for teens under 18 who join in.