Catawba County News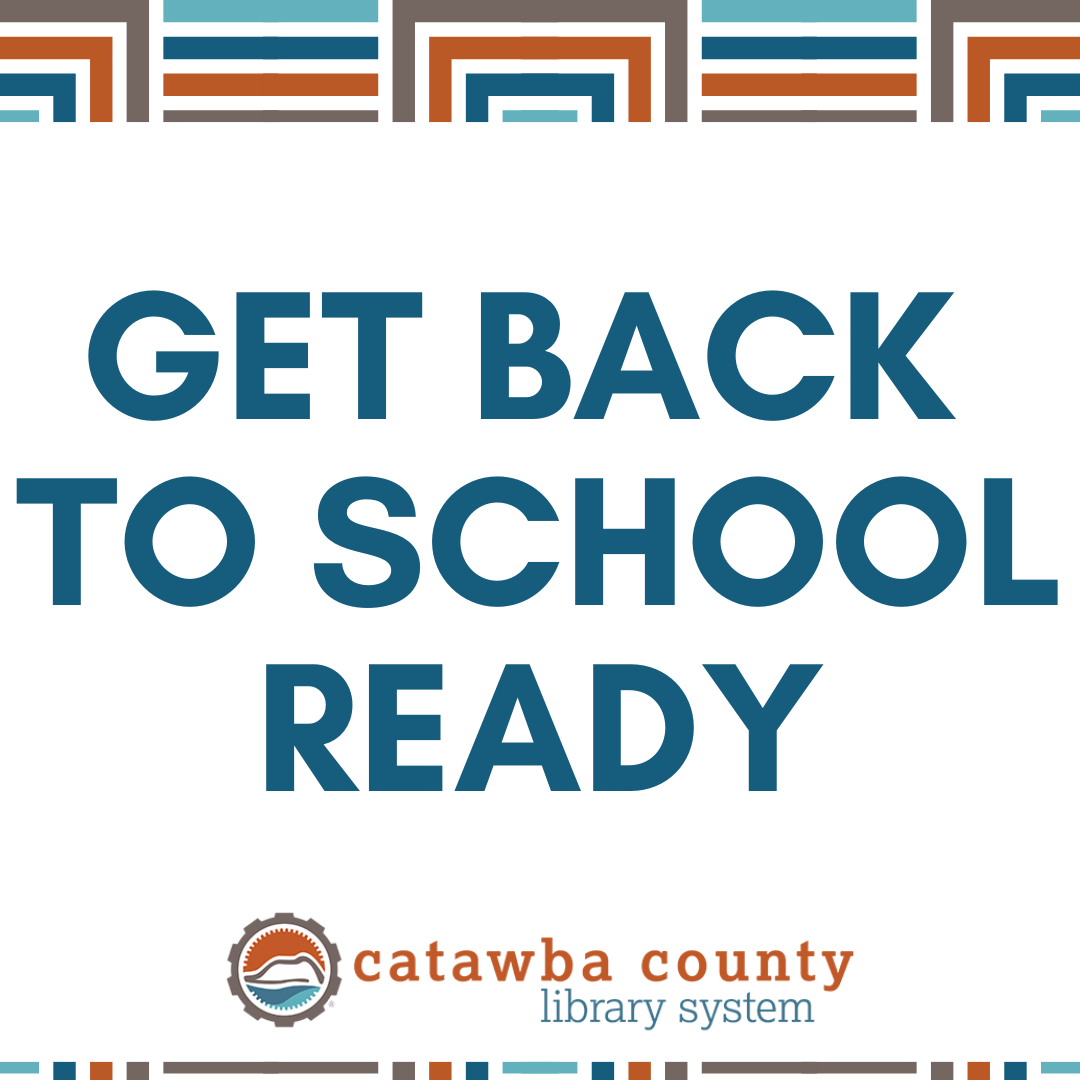 ---
Get Back to School Ready at Your Library
Published: August 18, 2022
Summer is coming to an end and students of all ages are preparing to return to school. Whether you are starting your senior year of high school, learning how to use a locker for the first time, or need a refresher on how to use NCLive for college papers, Catawba County Library is here to support all of your back to school needs.
Did you know the library offers a multitude of learning resources for virtual and in-person learning? The library has study rooms equipped for virtual meetings, WiFi hotspot and Chromebook lending, desktop computers for in-library use, Homework Helpers, Paws to Read, and free access to NC Live, Transparent Languages, and online tutorials. The library also offers fun and educational programs throughout the year, including these programs designed to help students get back to school ready!
Teen Back to School Kickoff
Saturday, August 20 from 3:30 - 5:30 pm
St. Stephens Branch Library
Join us for notebook decorating, soda floats (root beer, coke, orange soda), movie showing of Diary of a Wimpy Kid: Dog Days, and a Teen Advisory Board sponsored school supply drive! Grades 6-12.
Rock Your Locker
Tuesday, August 23 at 3 pm
Main Library in Newton
Enjoy snacks while you get some tips for organizing your locker, practice combination lock usage, and make a magnet to decorate your locker. Ideal for rising middle school students.
Love Your Locker
Tuesday, August 23 at 5 pm
Main Library in Newton
Make unique magnets to decorate your locker during this Teen Tuesdays program. Grades 9-12.
NC Live via Zoom
Tuesday, August 23 at 6 pm
Southwest Branch Library
St. Stephens Branch Library
Main Library in Newton
NC LIVE provides free access to genealogy, NC history, research help, videos, eBooks, and so much more! Join us to learn or get reacquainted with this amazing collection of databases available statewide to patrons of participating libraries. Program will be available online via zoom and in person at select branches. To register, please visit tinyurl.com/CCLS-NCLIVE
Arts @ the Library: Back to School Concert
Thursday, August 25 at 12 pm
Main Library in Newton
Before heading back to school, join us for a free library concert featuring local artist Erin Shull. Open to all ages!
Yoga with Kacy
Friday, August 26 at 1:30 pm
Main Library in Newton
Open your heart and get your mind & body ready for transitioning back to school with this free, in-person yoga class for all ages.
For our youngest students who might be nervous about starting school, we didn't forget about you. Here are 10 of our favorite back to school reads to show little learners that school can be exciting and fun, even if it seems scary at first: www.catawbacountync.gov/news/back-to-school-reads