Catawba County News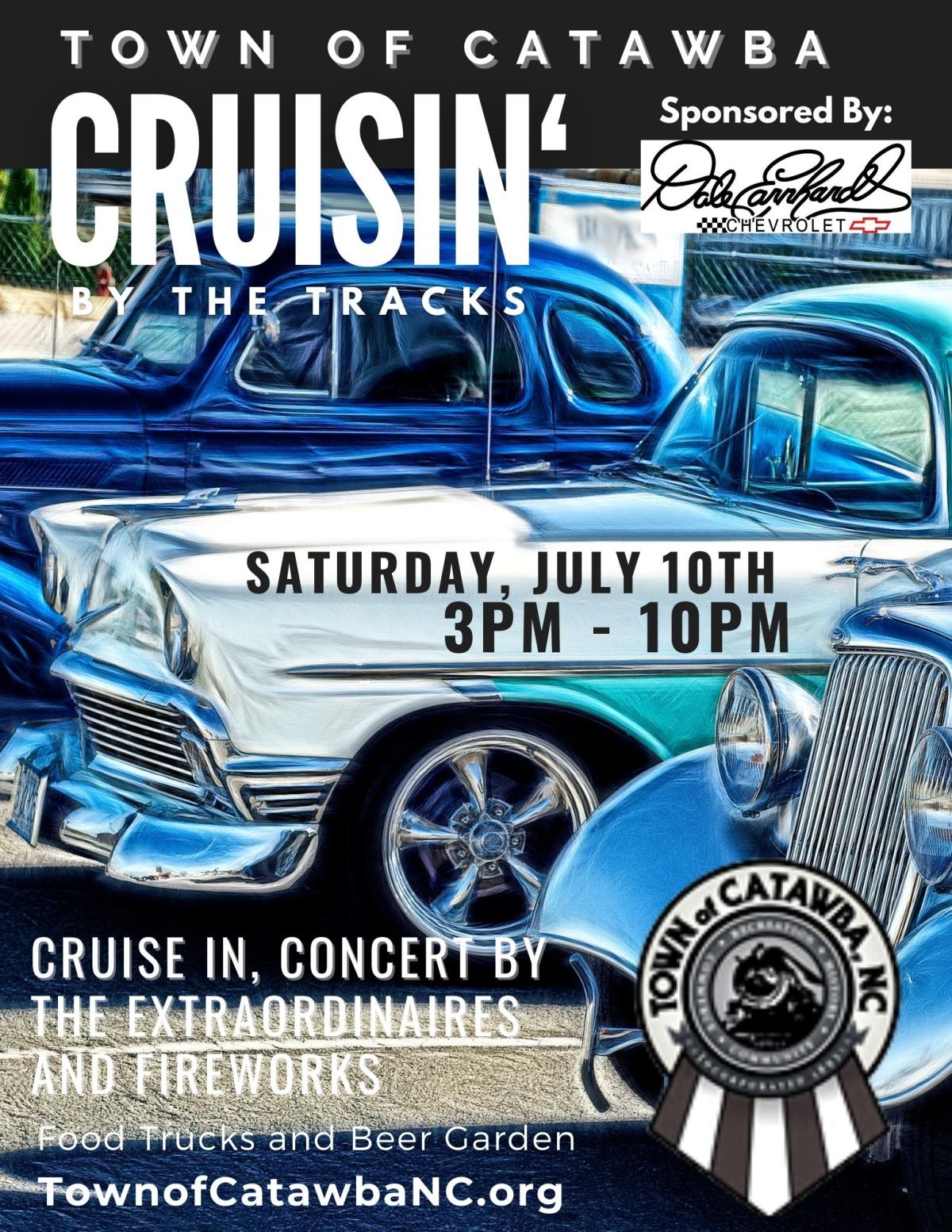 ---
Cruisin' by the Tracks in Catawba
Published: July 08, 2021
The Library to Go has been making its way around Catawba County this summer, visiting festivals, farmers markets, and lots of great community events. Its next appearance takes place Saturday evening, July 10, from 3-9 pm at the Town of Catawba's first cruise-in of 2021.
The mobile library branch will be set up in Downtown Catawba, showcasing books, highlighting upcoming programs, sharing information about Summer Learning, and much more! Look for the colorful vehicle in the midst of all the action, and as you check out the cool cars and visit the food trucks and beer garden, make sure to give us some attention too!
Adding a welcome dose of high-energy sound and motion will be The Extraordinaires in concert, performing classic rock, beach music, R&B, '60s and '70s classics, and pop favorites. Boasting powerful horns and smooth vocals, the band will have you on your feet in short order, and yes, dancing is encouraged!
Then, once it gets dark, find a good spot to watch fireworks light up the night sky, and make sure you don't head home before enjoying the full spectacle. It's summertime in the South!