Catawba County News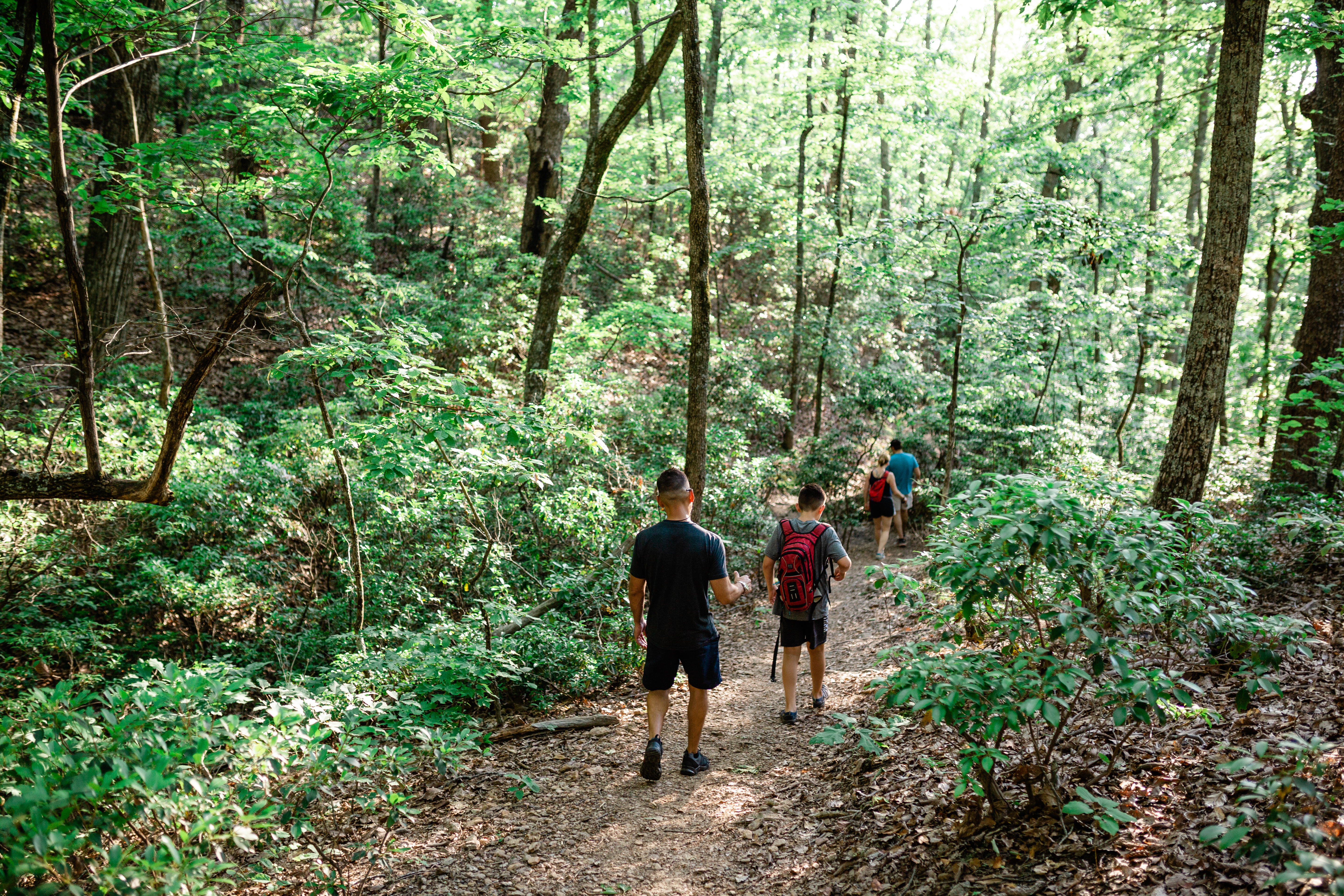 ---
County Park System Expands Operating Days, Hours Starting April 1
Published: March 24, 2021
The Catawba County Park System, which currently includes Bakers Mountain Park in Hickory, Riverbend Park in Conover and St. Stephens Park in Hickory, will begin operating seven days a week starting April 1, 2021. County parks will be open 362 days a year, weather permitting, and will close on Thanksgiving Day, Christmas Eve and Christmas Day.
Additionally, all Catawba County parks will open one hour earlier, at 8:00 a.m., beginning April 1. To maximize available daylight, the park system varies closing times throughout the year. Starting April 1, 2021, Catawba County parks will be open from 8:00 a.m. to 8:00 p.m. April through September; from 8:00 a.m. to 5:00 p.m. November through February; and 8:00 a.m. to 7:00 p.m. in March and October.
The Catawba County Park System was formed in 1999 with the opening of the Riverbend Park, which now encompasses 690 acres along the Catawba River. The system subsequently expanded to include 189 acres and the county's highest summit at Bakers Mountain Park in 2001, nine acres and the county's first dog park at St. Stephens Park in 2009, and 606 acres designed for mountain biking at the upcoming Mountain Creek Park in Sherrills Ford (opening in the fall of 2021). Since 2007, the park system has operated six days a week and has been closed on Wednesdays.
"This decision is in line with the Board of Commissioners' strategic goal of enhancing Catawba County's good quality of life through our parks, which continue to be popular outdoor destinations in our region," said Catawba County Commissioner and Board Chair Randy Isenhower. "We know our citizens and visitors will appreciate having more opportunities to explore the hundreds of acres of beautiful outdoors, including miles of trails and waterways, offered through Catawba County's parks."
"Ensuring week-long access to the Catawba County Park System has been a longtime goal for the county," said Catawba County Manager Mick Berry. "This is a needed and natural expansion of access to our citizens reflecting the parks' success and popularity."
To ensure all four parks are fully staffed during operating hours, Catawba County has been working to hire additional park rangers, superintendents and a parks manager to help consolidate operations and coordinate resources across all four parks.
"Because our parks are so vast and the terrain is so varied, it is important to have rangers on duty when the parks are open," Berry said. "With their knowledge of the parks' trail systems and natural habitats, our rangers are valued and recognized on-site resources. They also contribute to the significant daily upkeep of trails and other amenities at these large-scale facilities to ensure a safe and positive experience for all park visitors."
For more information about the Catawba County Park System, visit www.catawbacountync.gov.