Catawba County News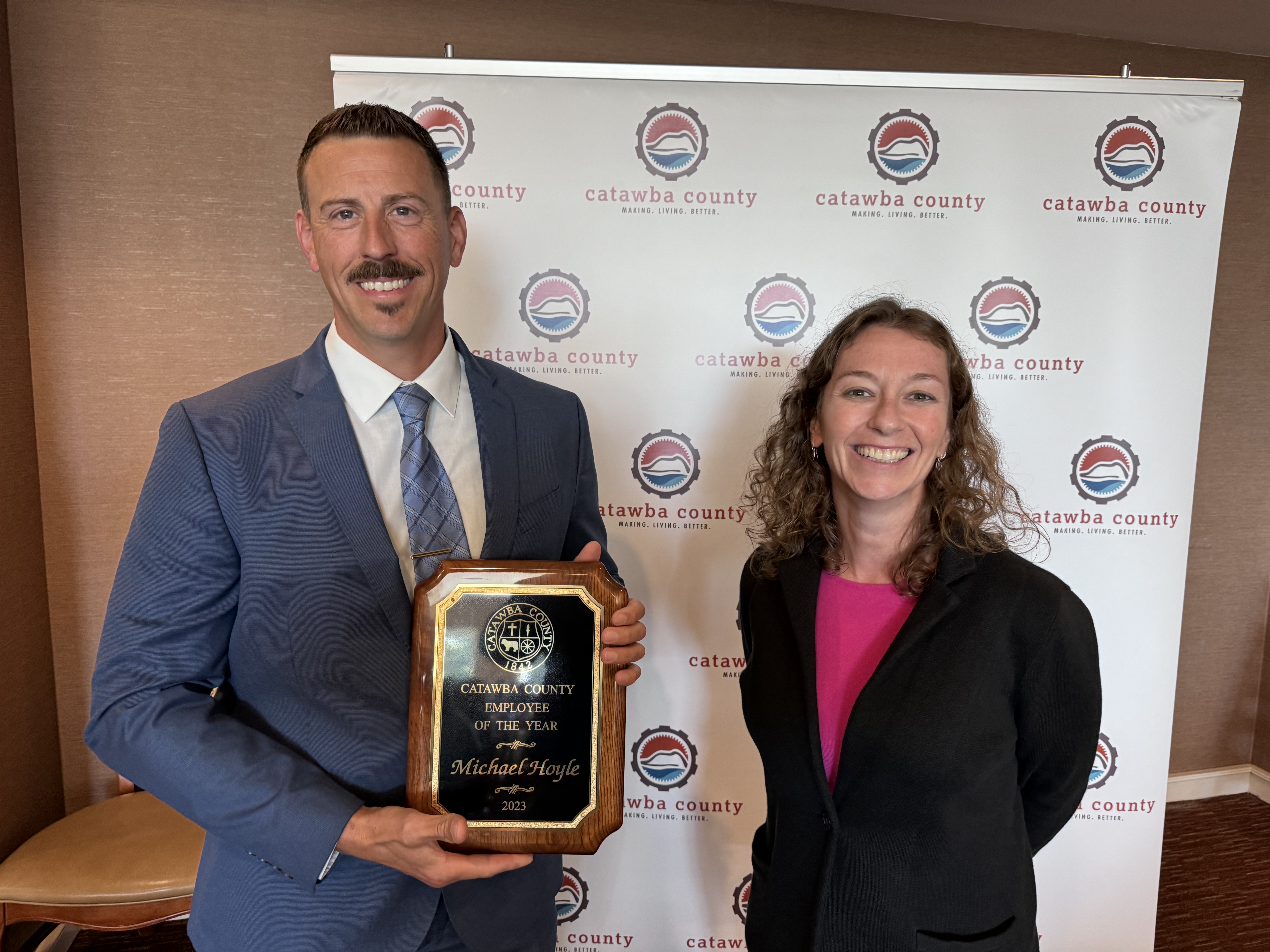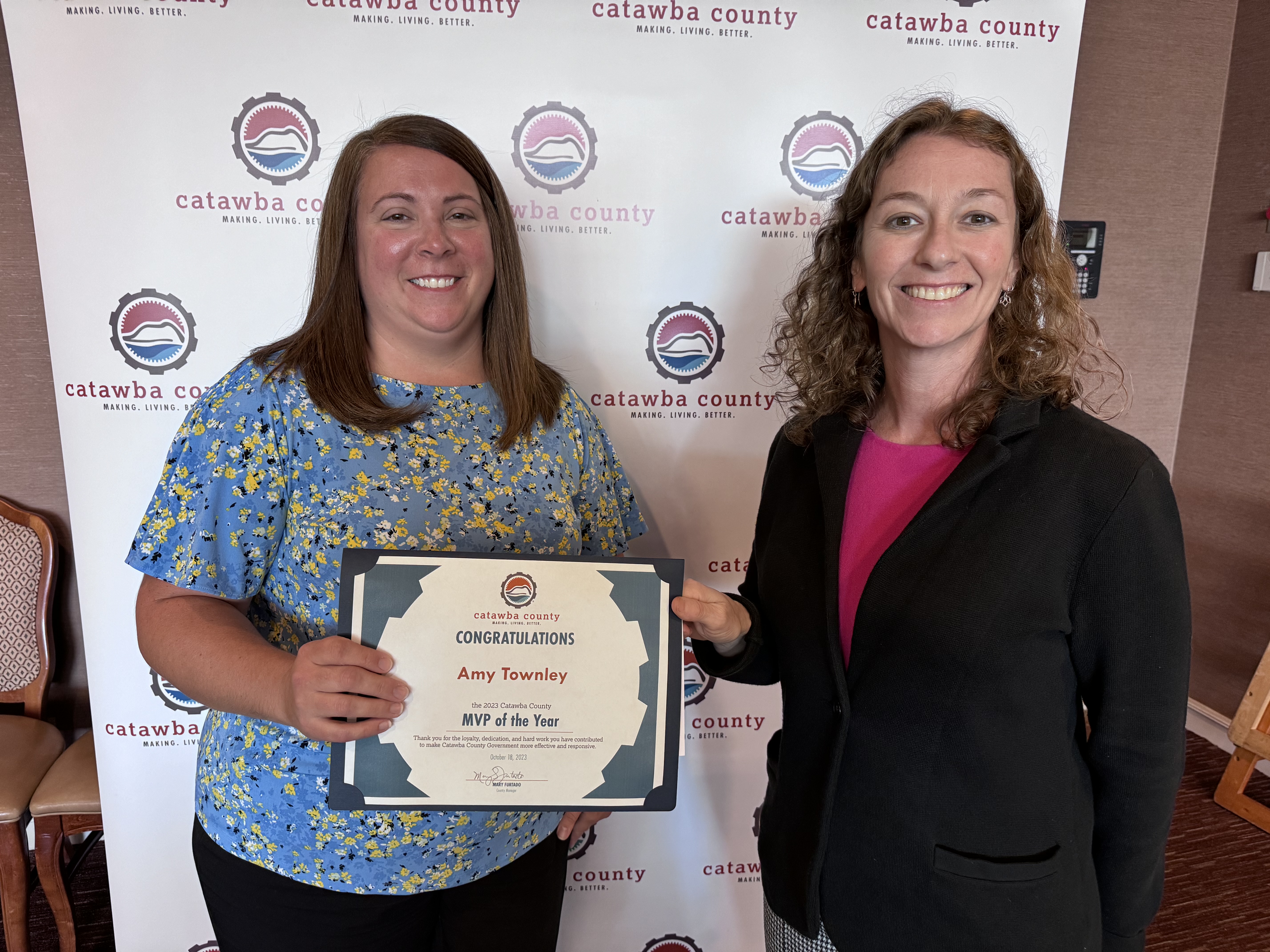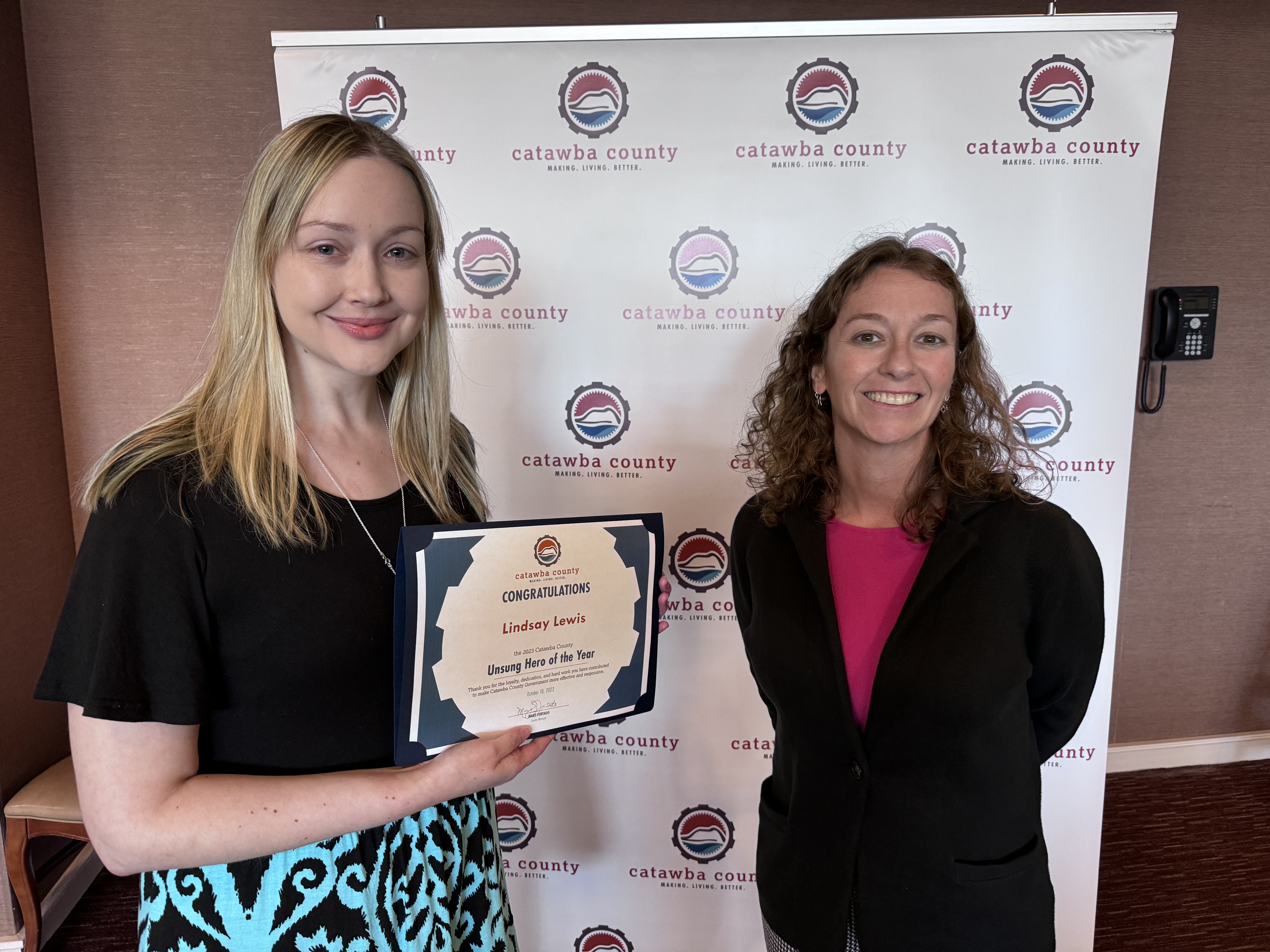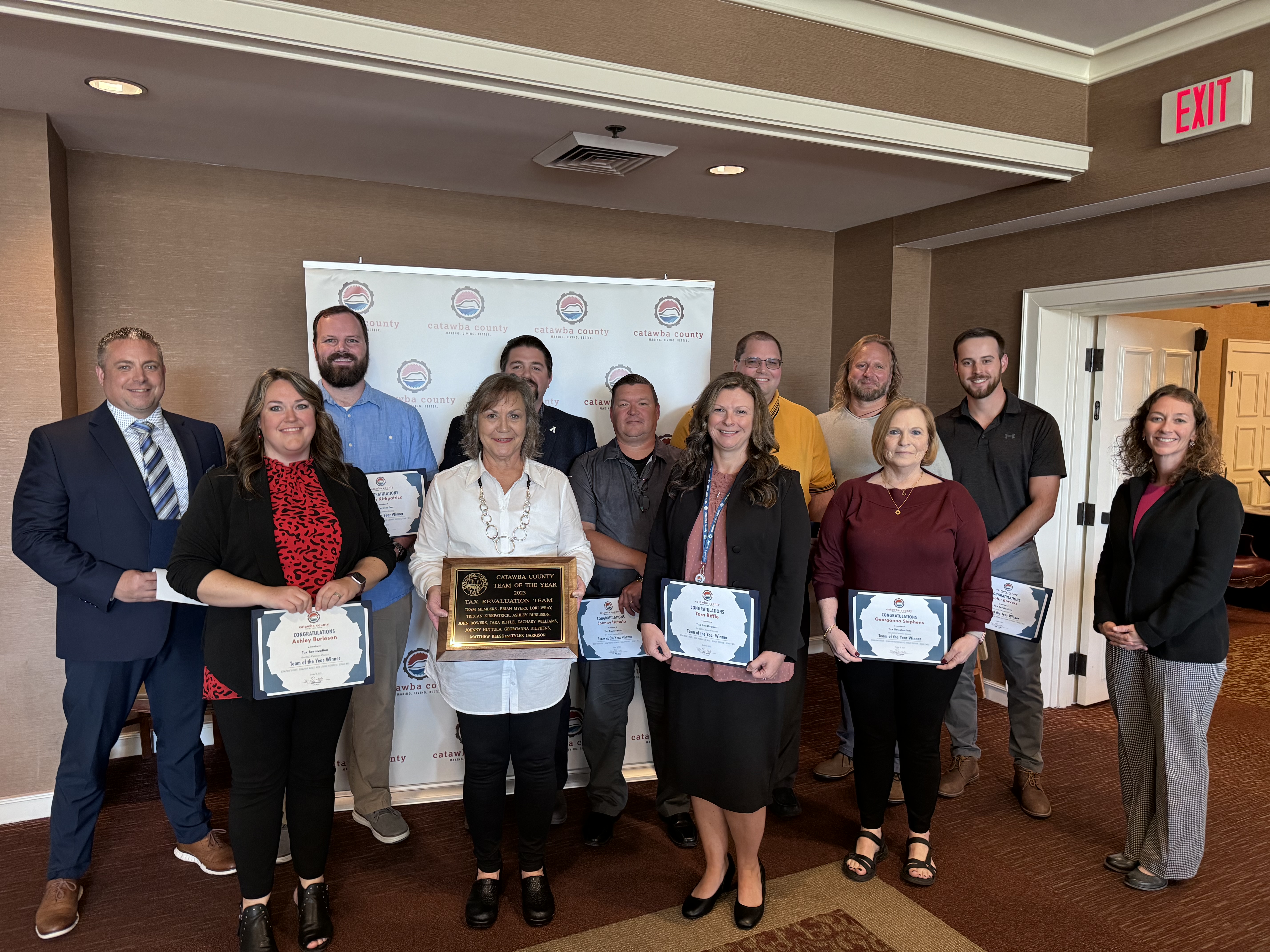 ---
County Employees Honored During Annual Recognition Celebration
Published: October 18, 2023
Catawba County recognized several employees for exceptional performance during its annual employee recognition celebration Oct. 18.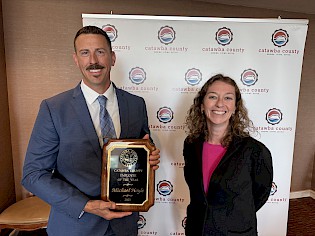 Lieutenant Michael Hoyle, an investigator with the Catawba County Sheriff's Office criminal investigations division, was selected by his peers as the county's Employee of the Year. Hoyle has served the county for 16 years.
As stated by his nominator, "In one notable week in November 2022, the division grappled with three serious felony cases: an abortion case, a potential child abuse turned homicide, and another separate homicide. Recognizing the gravity of the child abuse case, Lieutenant Hoyle cancelled his scheduled vacation to see the case to the finish line. Adhering to the core value of doing what's right, he played a pivotal role in guiding the investigative direction, ensuring the arrest warrant for murder was obtained."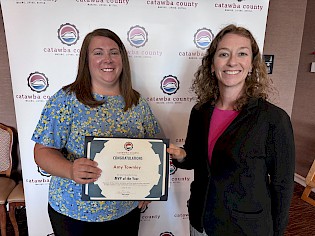 Amy Townley was selected by her peers for the County's MVP Award. Townley serves as Assistant Register of Deeds and has worked with the county for 15 years. As stated by her nominator, "Amy is cherished for her patience, guidance, and the personal touch she brings to her interactions. In short, this is more than a job to her. It is a responsibility, which does not take lightly. She is fully committed to it."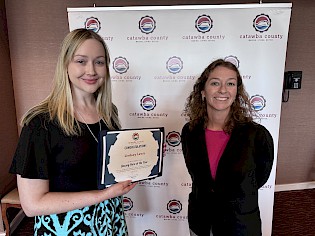 Lindsay Lewis was selected by her peers for the County's Unsung Hero Award. Lewis serves as a Library Assistant at Catawba County's Sherrills Ford-Terrell branch library and has worked with the county for 8 years. As her nominator stated, "Renowned for her hardworking nature, she has built strong bonds with patrons who genuinely miss her on her days off. Lindsay goes the extra mile, helping patrons with computer-related tasks, sourcing books for those unable to visit, and even learning new languages, such as Polish and Korean, to communicate more effectively."
Hoyle, Townley and Lewis were among eight finalists selected from the 17 employees nominated for the County's Employee of the Year award. Other finalists were Vivian Lee, Program Assistant, Public Health; Karen Mace, Medicaid Program Manager, Social Services; Eliangel (Ely) Mata, Library Services Specialist, Library; Chue Vang, Purchasing Specialist II, Purchasing; and Damon White, Building Services Official, Utilities & Engineering.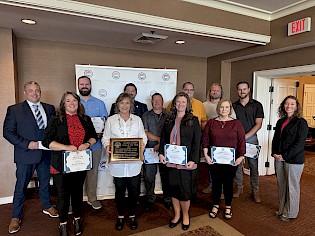 In addition to individual employee awards, Catawba County honored the Tax Revaluation Team as the County's Team of the Year. Selected by a panel of municipal managers, this award recognized the following 11 County employees for their professional customer service and dedication during the County's extremely busy revaluation process: Brian Myers, Lori Wray (retired), Tristan Kirkpatrick, Ashley Burleson, John Bowers, Tara Riffle, Zack Williams, Johnny Huttula, Georganna Stephens (retired), Matthew Reese, and Tyler Garrison.
The Tax Revaluation Team was selected as one of three finalists from the 9 teams nominated for the award. The other finalists were the Social Services Foster Care Team (comprised of County employees Linda Smith, Shawna Lowe, Tina Wardlaw, Jessica Lawrence, and Christina Arcadio) and the Fleet Management Team (comprised of County employees Troy Edwards, Matt Hendricks, Cole Beal, and Jeff Hawn).