Catawba County News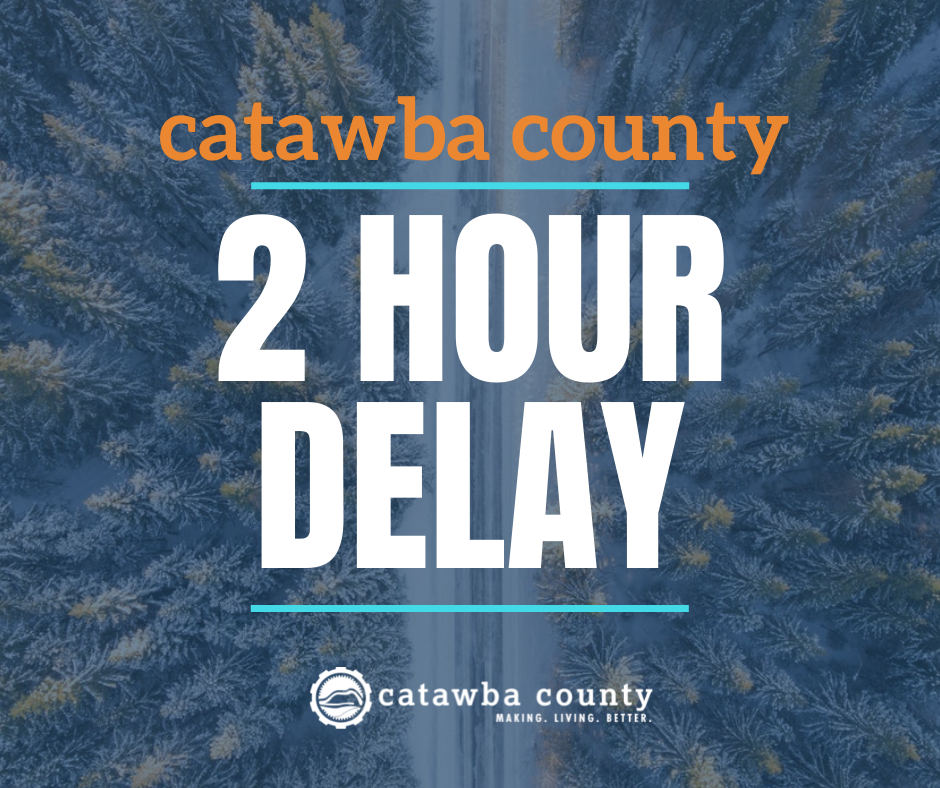 ---
Catawba County Facilities on Two-Hour Delay Wednesday
Published: January 18, 2022
Catawba County government offices and facilities, including county parks, will open at 10:00 a.m. Wednesday, January 19 due to anticipated early-morning road conditions. Any county facilities or services that normally open after 10:00 a.m. will open at their usual time.
Catawba County's Seniors Morning Out programs will be closed Wednesday, January 19 due to Greenway Public Transit's 3-hour delay Wednesday morning. Meals on Wheels of Catawba County will not operate Wednesday due to the condition of secondary roads in the county.
The Blackburn Convenience Center will be open from 10 a.m. to 6 p.m. Wednesday after being closed Monday and Tuesday due to weather conditions. The Bethany Church Road and Oxford convenience centers will be open Wednesday following their usual schedules.