Catawba County News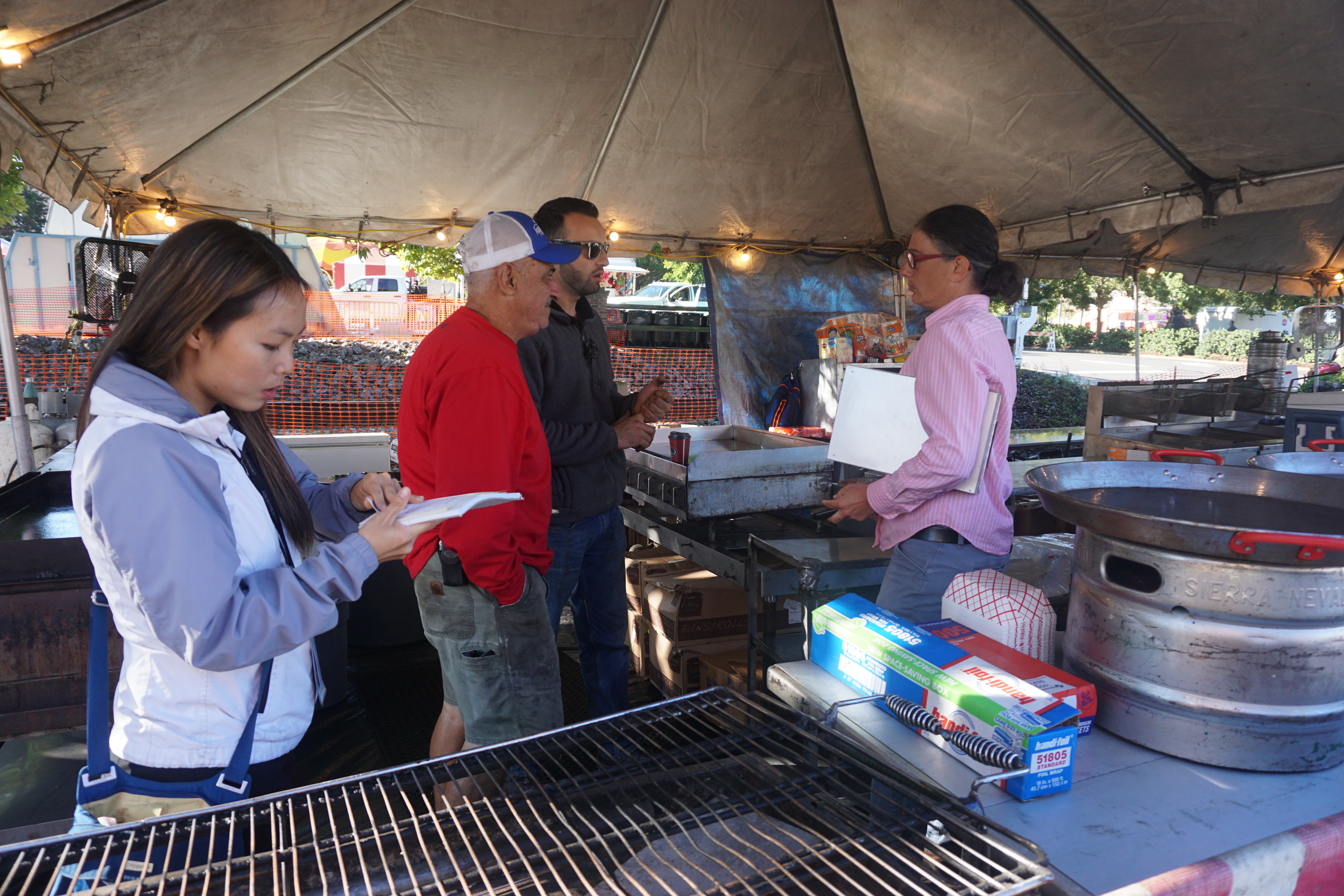 ---
Catawba County 101 - Environmental Health
Published: November 16, 2023
Catawba County Public Health's Environmental Health team works every day to ensure that the food we eat, water we drink and facilities and institutions we use do not spread disease in our community. The services they perform are outlined by state law and administrative statutes, and they help prevent the spread of disease to potentially large parts of our population on a daily basis.
When people think about the work of our Environmental Health team, they usually picture restaurant inspections, as these specialists are the most highly visible in the community. If you walk inside a local restaurant or peer into a food truck, you'll see the mark this team makes – in a literal way – through a posted numerical score that reflects what the Environmental Health Specialist saw during their inspection. These scores are also reported online, on the county's Environmental Health web site, https://www.catawbacountync.gov/county-services/environmental-health/. The health inspection score reflects conditions found on the date of the visit – how is food prepared, stored and served, was it at the right temperature to prevent germs from multiplying, was everything clean and sanitary and were employees washing their hands and taking other actions to prevent germ spread? These team members also coach food service staff on how they can better prevent foodborne disease.
Other inspections are performed at swimming pools and spas that are open to the public, tattoo parlors, hotels and other lodging, child care centers and long-term care facilities, and cafeterias.
"Environmental Health Specialists also tackle a lot of behind-the-scenes work that the general public may never see. That includes our field work with wells and septic systems," said Environmental Health Administrator Megen McBride.
Because water contaminated with human waste or other toxins can cause severe illness, Environmental Health Specialists supervise the location, installation and protection of private water supplies. Maintaining clean drinking water for families and businesses is important to the overall health of individuals and the community as a whole. Likewise, preventing septic waste from ending up in the water supply or from seeping to the top of the soil prevents the potential transmission of disease. Environmental Health Specialists permit and supervise the installation of septic systems where sewer lines are not available so waste is safely disposed of.
Another lesser-known service Catawba County's Environmental Health program provides is conducting investigations to determine the source of lead when someone has a high lead level or lead poisoning. This is important because lead exposure, especially for children or women who are pregnant, can cause severe mental and physical developmental delays or prove fatal.
Other investigations are conducted if there is an outbreak of disease, and our Environmental Health team works to help identify the source and stop the spread.
"Environmental Health is a critical part of Public Health and prevents the spread of dangerous and sometimes deadly diseases to the people who live, work and use services in Catawba County," said McBride. "Even though our work isn't always at the forefront, we continue to ensure food and water, institutions and facilities are safe for everyone."