Catawba County News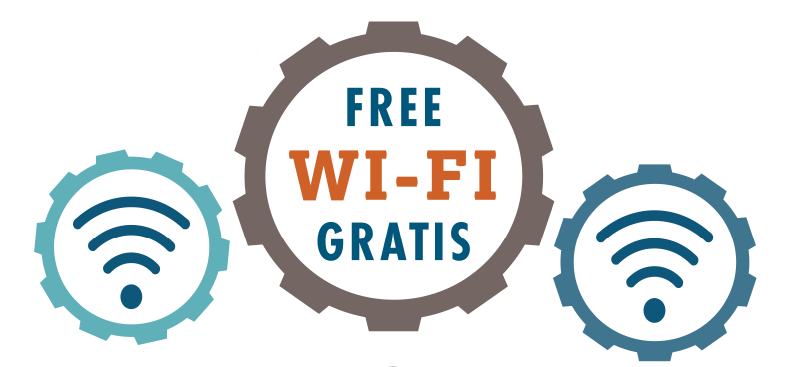 ---
Bridging the Digital Divide
Published: November 19, 2020
The Catawba County Library was recently awarded an NC CARES grant from the State Library of North Carolina to help prevent, prepare for, and respond to the coronavirus. The grant has enabled the library to partner with six local organizations and establish free public Wi-Fi access at seven parking lot locations throughout the county. The initiative is called Wi-Fi for All.
At each of the seven locations, the Internet is broadcast into outdoor common areas, allowing people access to the information highway and helping bridge the digital divide. The locations were strategically selected to expand access to areas that previously lacked coverage. The project will benefit all Catawba County citizens, including many school children participating in online school programs. Other residents may use the critical Internet access to apply for social services and employment opportunities, pursue job training, and connect with health care workers or family.
Wi-Fi for All internet access is available outside of these organizations and locations:
Centro Latino – 2259 12th Ave NE, Hickory, NC 28601 at St. Stephens Lutheran Church, ELCA
City of Newton – Central Recreation Department on S Ervin Ave, Newton, NC 28658
Hickory Soup Kitchen – 110 2nd St Pl SE, Hickory, NC 28602
Nu Dimensions – 2830 12th Ave SE, Hickory, North Carolina 28602 outside the Ross Centre
Nu Dimensions – 841 S Center St, Hickory, NC 28602
Plaza Latina – 1901 Northwest Blvd, Newton, NC 28658
Town of Catawba – 102 1st St NW, Catawba, NC 28609 at the Veterans Garden
To gain access to the network, people may visit the parking lot at any of the seven sites and pull up the Wi-Fi settings on their smartphone or device. When the 'Wi-Fi for All' option appears, they should select it to log on. Users will also need to click 'OK' on a landing page, but no password is needed.
If a person does not have a device to use, the Catawba County Library can lend tablets and laptops to residents 18 and older with a valid library card. The NC CARES grant also permitted the library to purchase 53 Samsung tablets to empower people and help them discover new opportunities. Visit any library branch for assistance borrowing the technology that best meets your family's needs.
The Wi-Fi for All program is supported by grant funds from the Institute of Museum and Library Services under the provisions of the Library Services and Technology Act (LSTA) as administered by the State Library of North Carolina, a division of the NC Department of Natural and Cultural Resources (IMLS grant number LS-246551-OLS-20).