Catawba County News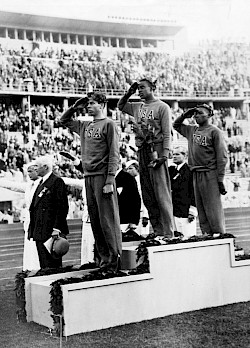 ---
Black History: 1936 Olympics
Published: January 14, 2021
It's been a while since the Black History Discussion Group has been able to meet, but we're back from our 2020 hiatus!
With Black History Month beginning in a few weeks, we're reinvigorating the conversation with a look back to the Olympics and the strides made by black athletes. Our focus will be on African-Americans competing at the 1936 Summer Olympics in Berlin, Germany, during the Nazi era.
People who are interested in participating in the discussion are asked to first watch two YouTube videos for background and context. (They can be found online at https://tinyurl.com/cclsvideo-olympics-pt1 and https://tinyurl.com/cclsvideo-olympics-pt2.) With the videos under their belt, participants can register to receive the Zoom link by signing up at https://tinyurl.com/ccls-bhdg.
The discussion takes place at 4 pm on Wednesday, January 20.