Catawba County News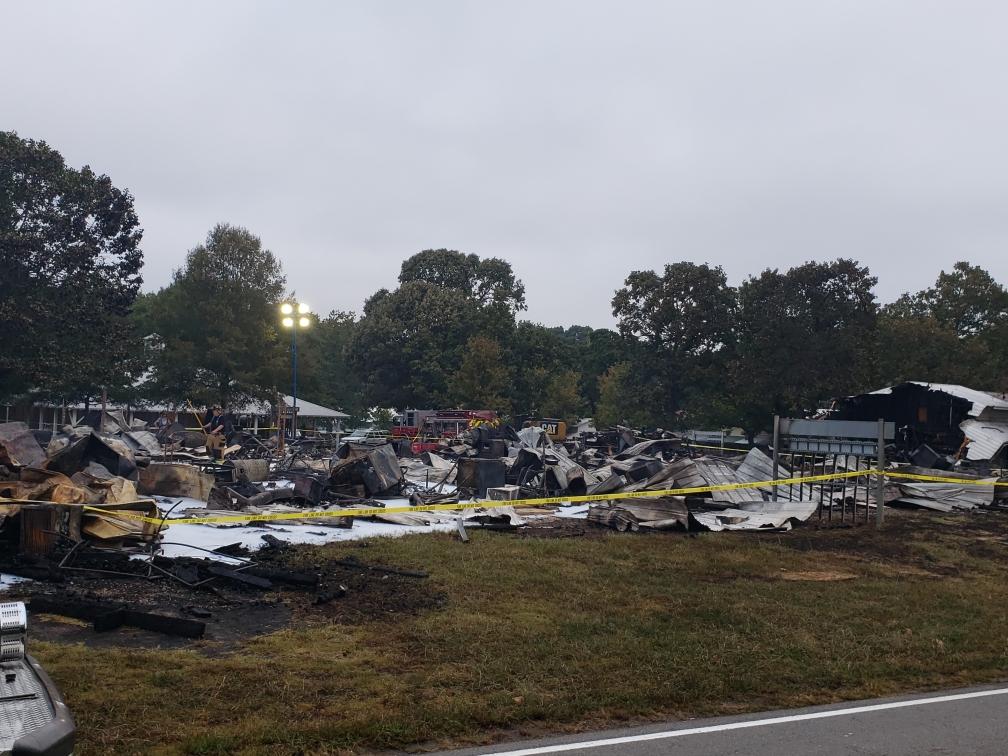 ---
Balls Creek Campground Fire
Published: October 01, 2019
Catawba County Emergency Services responded to a fire at Balls Creek Campground in Catawba Sunday, September 29. The fire started before 9:40 p.m.
Multiple agencies from the region responded to assist with controlling the fire and supporting the responders through the night. The fire was brought under control at approximately 1:20 a.m. Multiple agencies remained at the site to extinguish hot spots.
Of the 295 tents (cabins) at the Campground, the Catawba County Fire Marshal's Office verified that 40 tents are destroyed and 9 others sustained some level of damage. The total number of structures on the property is 303, including common area buildings and bathrooms.
Because of the historic and religious significance of Balls Creek Campground, the investigation into the cause of the fire is being handled by a joint task force of local, state and federal authorities. Anyone with potential criminal information related to this situation should call the Catawba County Sheriff's Office at (828) 464-5241.
Buffalo Shoals Rd. remains closed between Caldwell Rd. and West Bandys Cross Rd. due to the ongoing fire investigation.