Catawba County News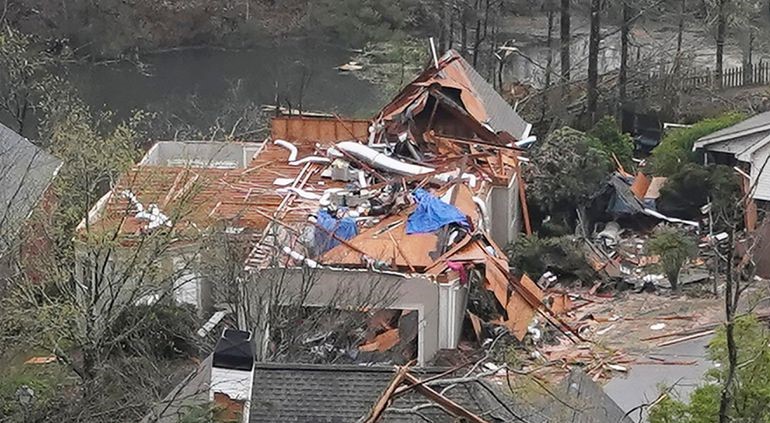 ---
April Showers Bring...
Published: April 06, 2022
We love May flowers but unfortunately spring showers also bring an increased risk of tornadoes. The peak tornado season in North Carolina runs from March through May, though tornadoes can occur at any time of year. Although North Carolina has fewer tornadoes than the Midwest, we still see an average of 31 tornadoes a year.
It is critical to be prepared for severe weather season. Identify and practice going to a safe space in the event of high winds. The best protection is a small interior windowless room on the lowest level of a sturdy building. The photo shows the 2nd story completely gone from a tornado and why the lowest level of the house or office is safest. (Photo credit: REUTERS/Marvin Gentry, Hoover, Alabama, March 25, 2021).
Stay away from windows, doors and outside walls. If you are driving, do not get under an overpass or bridge. Watch out for flying debris that can cause injury or death.
Be sure you can get timely weather warnings. Register to receive our Catawba County Community Alert System Weather Warnings (powered by CodeRED) https://www.catawbacountync.gov/online-services/community-alert-system/ on your smartphone to ensure that you can receive important severe weather warning information day or night.