Catawba County News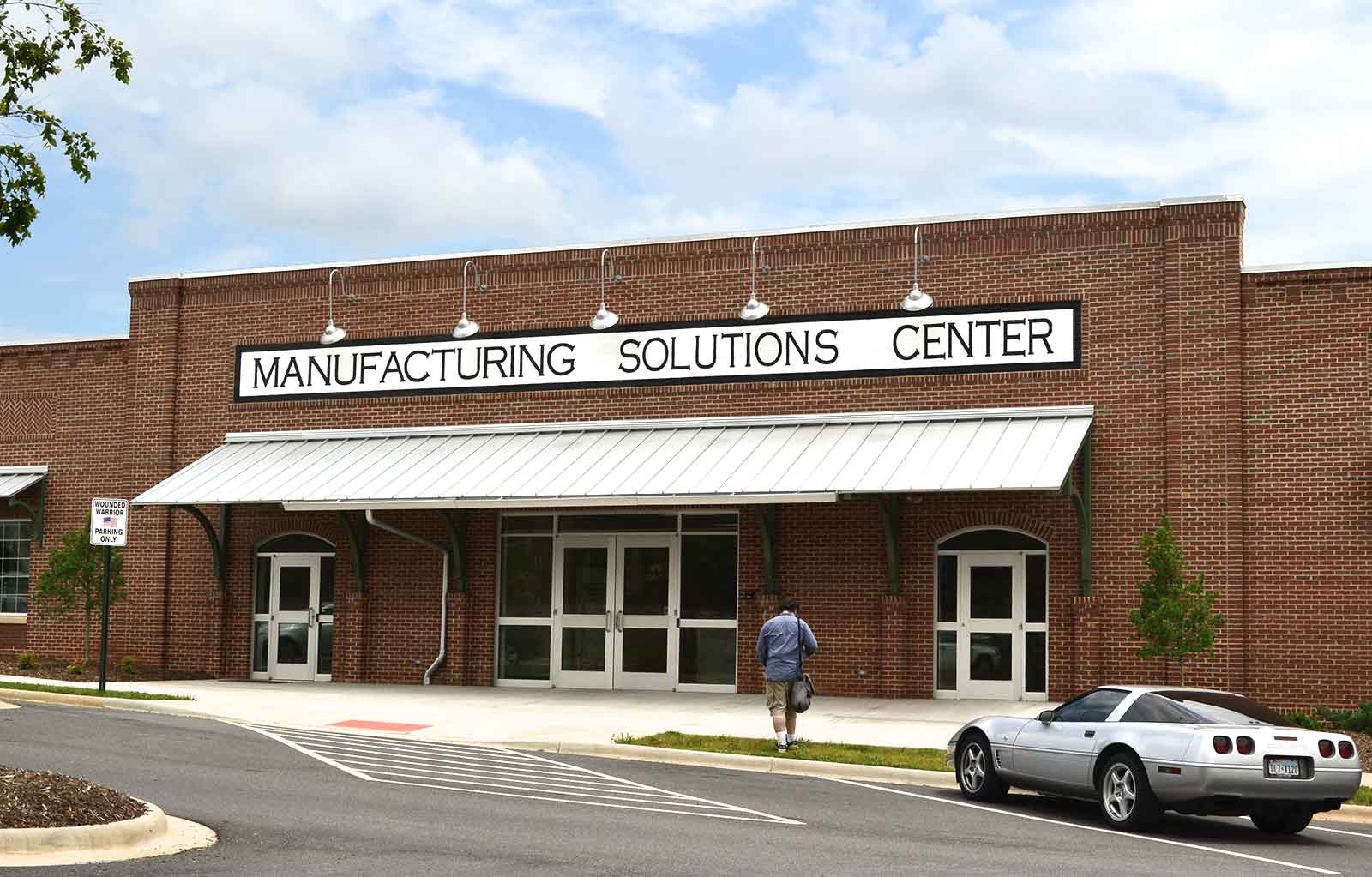 ---
Adult STEAM: Manufacturing Solutions Center
Published: July 11, 2019
If you've spotted the red-brick building labeled the Manufacturing Solutions Center (MSC) in Conover, you might have wondered what exactly goes on there.
The library's Adult STEAM program is answering that question with a tour of the facility, which houses a nonprofit organization that offers testing, product development, training, engineering, and much more for industry in and around Catawba County.
The MSC is actually a division of Catawba Valley Community College, and it strives to boost quality and efficiency, give rise to new products, and retain US jobs in manufacturing.
The center offers a number of different services, including standardized testing, product development, training (hosiery, software, industrial, etc.), engineering, etc. Their desire is to be a solution to the needs you may have as a business owner or manager. For instance, they can help with structural engineering, furniture testing, production resources, testing guidelines, and business incubation. If you're trying to get a business off the ground, they have the skills. If you're trying to grow a business, they can help facilitate that. If you're a long-lived business and are looking for better ways of operating, they'll be your partner in research and support.
In essence, the MSC wants to help business thrive. Part of the way they do that is by conducting tests and involving business owners in the process. They want you to know what the testing is for, why it's worthwhile, and what it means. Involvement by the people who seek the tests is crucial because the MSC believes that business owners need to know about the circumstances of their own operations before they can improve or move forward.
However, the people who run the MSC are best equipped to share their work and their philosophy, so if you'd like to hear directly from them what they envision for Catawba County and its industry, make sure to come out for this revealing and informative tour. They'll be able to field questions, correct misconceptions, and guide anyone who's interested in how best to capitalize on the center's resources. It's likely you'll be surprised by what's available right here in our own backyard!
The tour is scheduled for Monday, July 15 at 4 pm at the MSC (301 Conover Station SE, Conover, NC 28613). Please call 828.465.8665 to sign up.