Catawba County News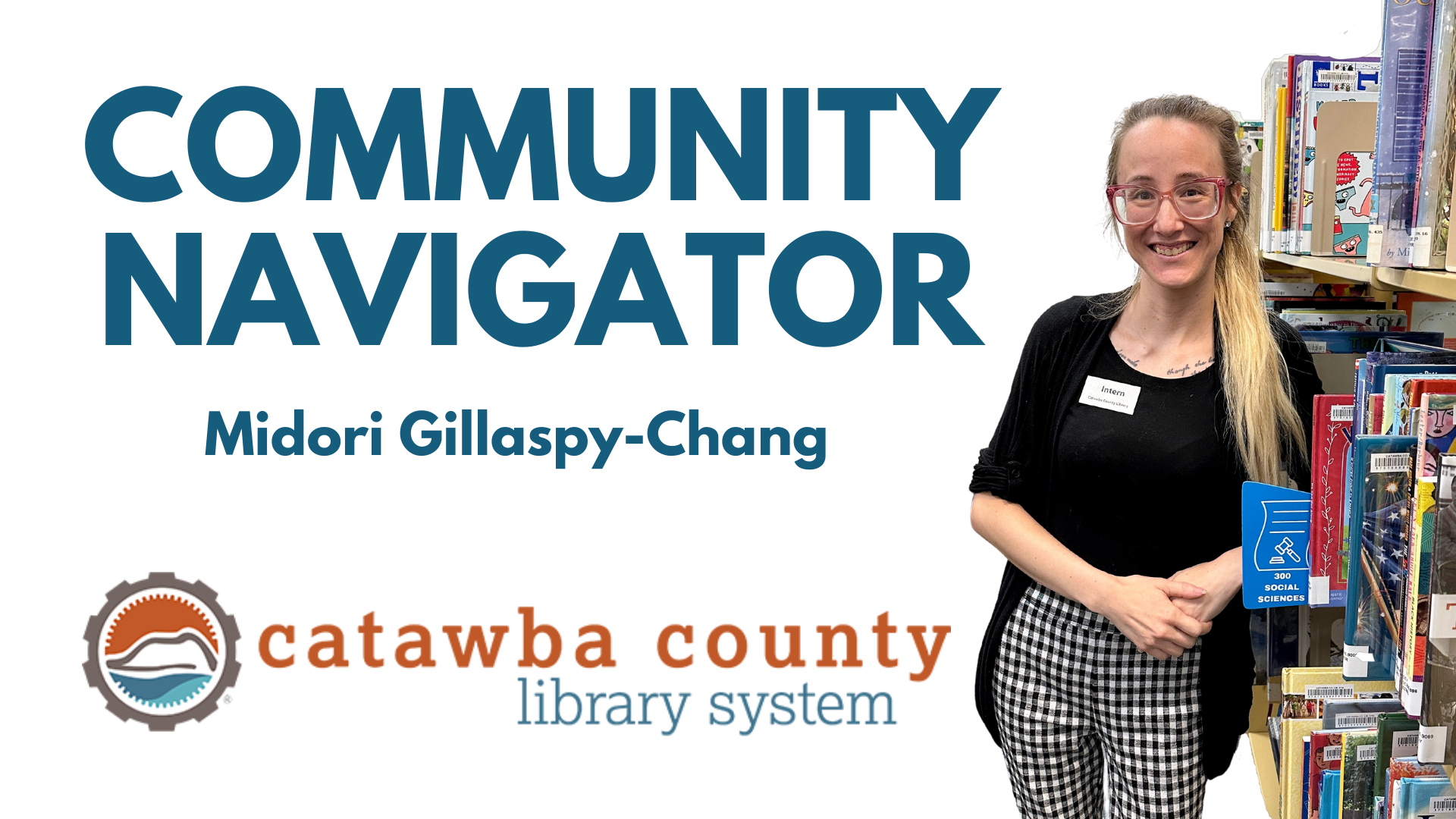 ---
2023-2024 Community Navigator
Published: September 21, 2023
Mr. Rogers reminds us to look for the helpers. One place you can find helpers is the library! You can always find someone to help you discover your next read, how to use a computer, or register for engaging programs. Our Community Navigator is a unique helper who connects people to essential resources.
The Community Navigator eliminates barriers to service by helping people access community agencies, programs, and resources more quickly and efficiently. When visiting with a Community Navigator at the library, people can receive whole-person care and guidance for making more informed decisions about their own situations.
This semester the library welcomes Midori Gillaspy-Chang as our 2023-2024 Community Navigator!
Midori is a graduate student at UNC Charlotte in the Master of Social Work program. She lives in Maiden with her family and currently works as part of an outreach team connecting individuals to a harm reduction program for substance and alcohol use. In her spare time, Midori loves visiting museums, zoos, parks, and Dollywood with her children.
In the role of Community Navigator, Midori is most excited about getting to connect with community members, learning more about local agencies and resources, working closer to home, and being able to contribute to the community that has "given so much to myself and my family".
Midori can be found at the Main Library in Newton:
Mondays and Tuesdays from 4 - 8 pm
Saturdays from 9 am - 6 pm