Catawba County News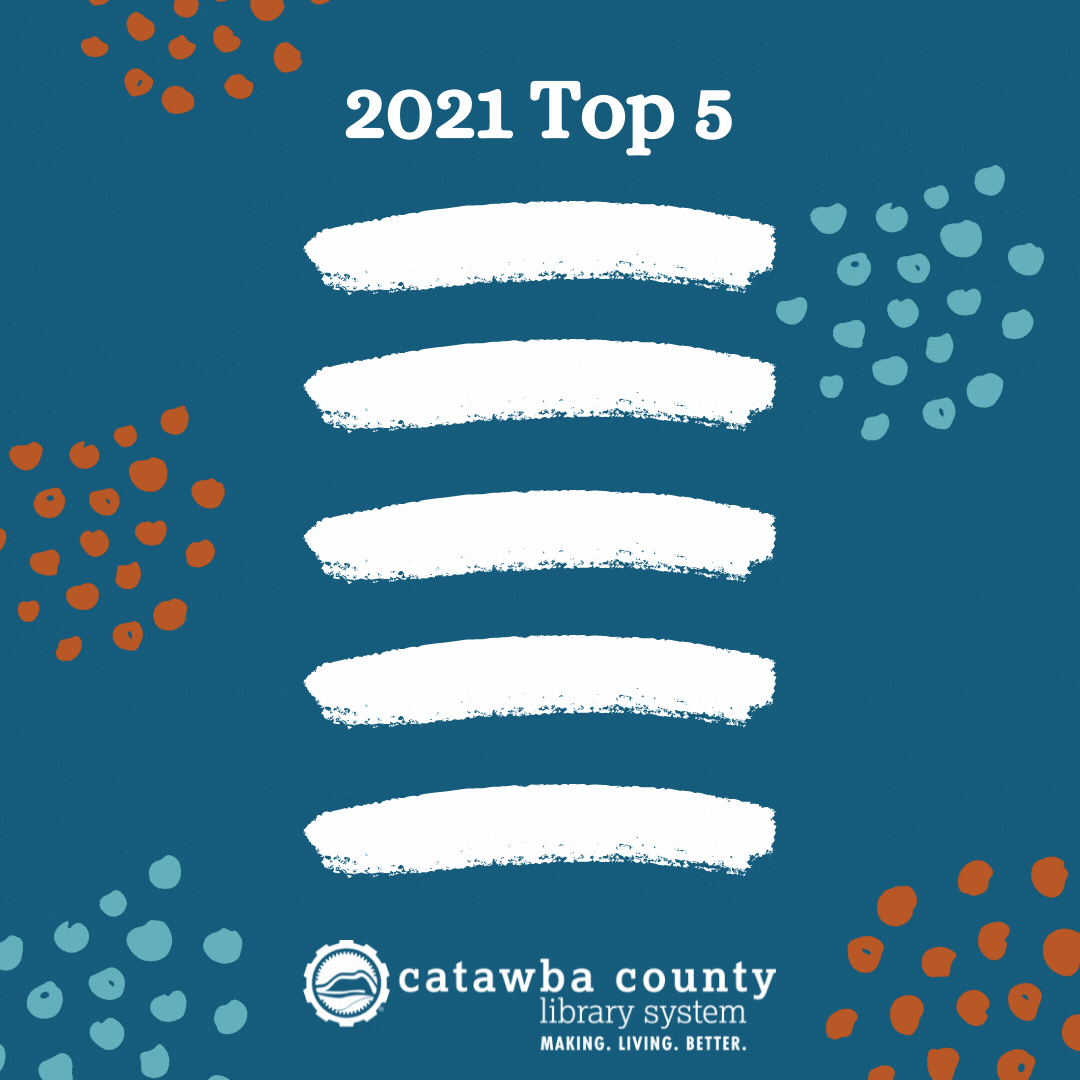 ---
2021 Top 5 at the Library
Published: January 07, 2022
Like so many others, we've been looking back on 2021 and we have some moments that were so great we have to share them again!
1. DINOSAUR VISIT
Dinosaurs running amuck through the stacks makes for a fun visit to the library! That's exactly what happened at the Main Library in Newton during Dinovember. Click here to see how dinosaurs use the library: https://www.youtube.com/watch?v=h8RBpz0ZY4k
2. HOMEWORK HELPERS
Thanks to our incredible team of Homework Helpers, the library provided 295 tutoring sessions for 45 students across the county in 2021! High five, Homework Helpers! To read a little more about Homework Helpers, check out this post from November 2021: https://www.catawbacountync.gov/news/reasons-to-be-thankful-teen-and-young-adult-volunteers
3. TINY DESK CONCERTS
Number 3 on our 2021 Top 5 list is...drumroll, please: Tiny [Library] Desk Concerts! Styled after NPR's Tiny Desk Concerts, our concerts were performed at the Main Library in Newton and on Facebook Live (you can still watch them if you scroll back far enough - to August). It was an absolute joy to have live music in the library and to be able to share it with you!
Special thanks to musicans:
David Jamison
Ava Pendley
Western Piedmont Symphony
Erin Shull
Don McGalliard
Bob Nails
4. TALES IN THE GARDEN
Finding new ways to provide safe and in-person literacy programs leads to our third favorite moment from 2021: Tales in the Garden/cuentos en el huerto! This monthly bilingual storytime in the garden at the Main Library in Newton has been a highlight for us, especially with staff from different branches participating and patrons from across the county attending. We enjoyed visits from dinosaurs, chicks, puppies, ponies, Santa, and a visit to Catawba Farms. We started in early summer and held 8 garden storytimes with a total of 637 attendees, 1 puppy adoption, and 4 baby chick adoptions! Community collaboration at its best!
A special thanks to:
Catawba Farms
Stretch-n-Grow of the Foothills
Hartman's Haven Dog Rescue
Humane Society of Catawba County
Tractor Supply
Jan Glenn
Rising Hope Farms
Challenger Early College Traditional and Modern Raza Dance Troops
Newton Farm Supply
5. COMMUNITY
Spending time in and with our community is our absolute, tip-top-tippiest moment of 2021! How could it be anything else!?
Here are some numbers to show how much time we have actually spent together: Our total number of patron visits for 2021 is 178,039! Look at all that quality time!
Here's the breakdown by branch:
Claremont: 8,242
Conover: 18,598
Maiden: 11,903
St. Stephens: 30,213
Southwest: 31,111
Sherrills Ford-Terrell: 21,420
Newton: 56,552
We also had a few new folks sign up for library cards this year…2,453 to be exact. Welcome to our library family!
Thank you for sharing your lives with us!