My Catawba County
Your Desk Vacation Starts Now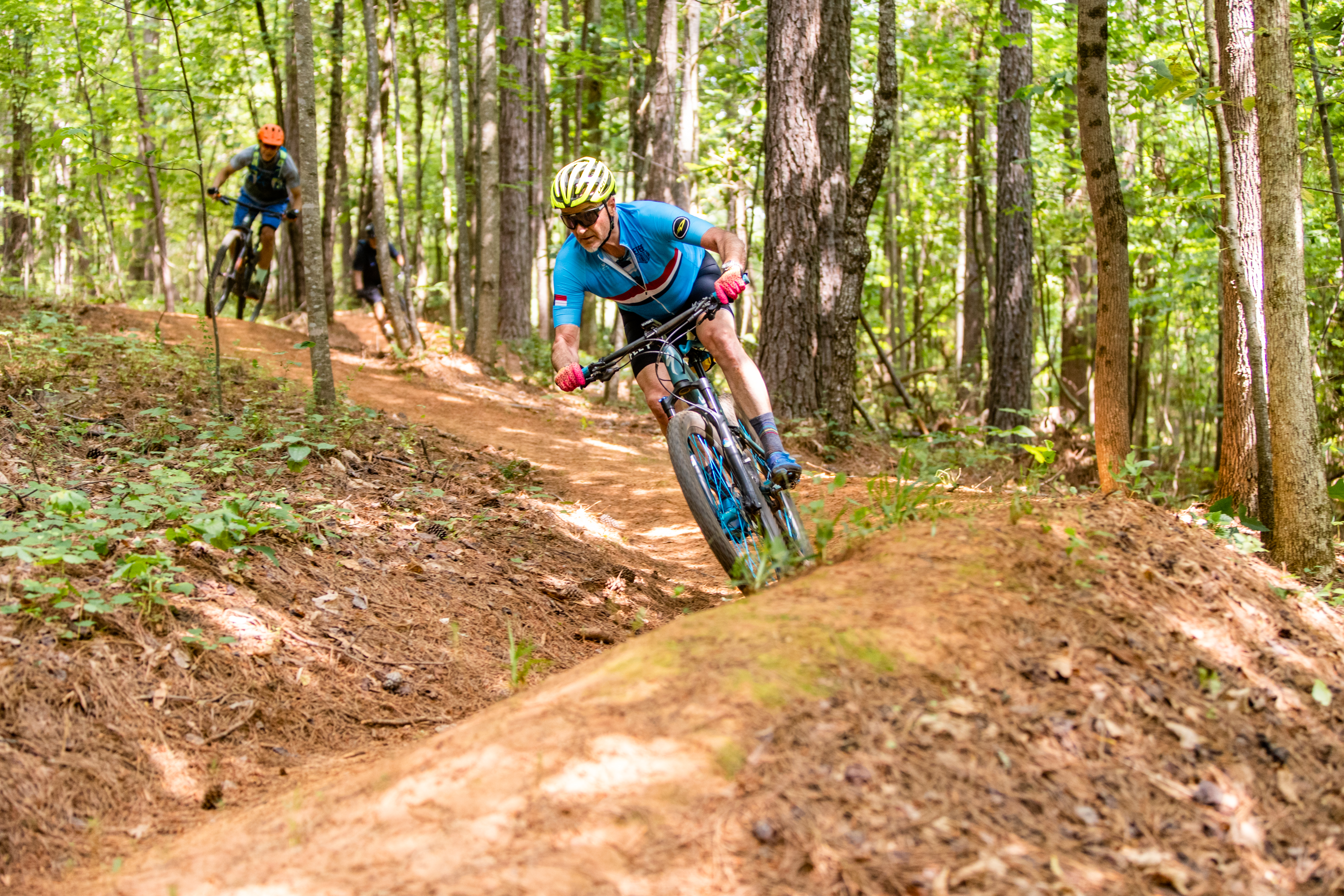 Stuck at your desk and longing to get outdoors? As avid park-goers, we can relate – which is why today, we're bringing our parks to you. We recently asked the video pros at Table Rock Productions to spend some time at each of the four parks in the Catawba County Park System, and here's what happened:
About Bakers Mountain Park: Located at the highest elevation point in Catawba County (1780 feet), Bakers Mountain's mountainside trails are a haven for hikers and trail runners and are often used as training ground for tackling the Appalachian Trail. The park's trail system ascends over creeks and through mature Chestnut Oak forest to a mountaintop observation deck with stunning year-round views. The park also features a paved Literacy Trail perfect for getting youngsters engaged with the outdoors. 189 acres / 6 trail miles / 6680 Bakers Mountain Rd., Hickory, NC 28602 / (828) 324-8461
About Mountain Creek Park: Located on the northwestern tip of Lake Norman in Sherrills Ford, this 606-acre park features an extensive 19.52-mile multi-use trail network designed to optimize mountain biking. Other amenities include an adventure playground, two pump tracks, pickleball courts, a dog park, a fishing pier, a paddle launch, and outdoor classroom and a paved ADA-accessible trail that winds through a quiet cove. Along with dedicated bike-only trails and endless route combinations, Mountain Creek has quickly become a regional mountain biking destination. 606 acres / 19.52 trail miles / 6554 Little Mountain Rd., Sherrills Ford, NC 28673 / (828) 465-9645
About Riverbend Park: Named after its idyllic location along the Catawba River shoreline, Riverbend is the largest park in Catawba County. Featuring nearly 20 miles of trails, visitors are invited to wind through two distinct habitats – densely wooded upland forest and wide-open native grasslands. Riverbend is known for hiking, but it's also extremely popular among birders and nature enthusiasts. The park also offers river access for paddling, a dog park, and an observation deck perfect for viewing Oxford Dam or casting a line.690 acres / 19.7 trail miles / 6700 NC Hwy 16, Conover, NC 28613 / (828) 256-9157
About St. Stephens Park: Whatever you decide to do at St. Stephens, don't forget to bring your dog. The park's signature one-acre off-leash dog park offers unfettered play time for Fido and has become a beloved hangout for locals and their four-legged companions. This suburban oasis on the outskirts of Hickory also features a playground, horseshoe pits, a paved Literacy Trail, and a wooded 1/3-mile hiking loop. 9 acres / 1/3-mile trail miles / 2247 36th Ave NE, Hickory NC 28601 / (828) 441-7277
If you enjoyed this five-minute desk vacation, we encourage you to come out to our parks – along with any of the more than 50 municipal parks in cities and towns across Catawba County – to see our amazing outdoors for yourself. To learn more about all of these outdoor amenities, visit CatawbaCountyParks.org.