My Catawba County
What Just Happened?!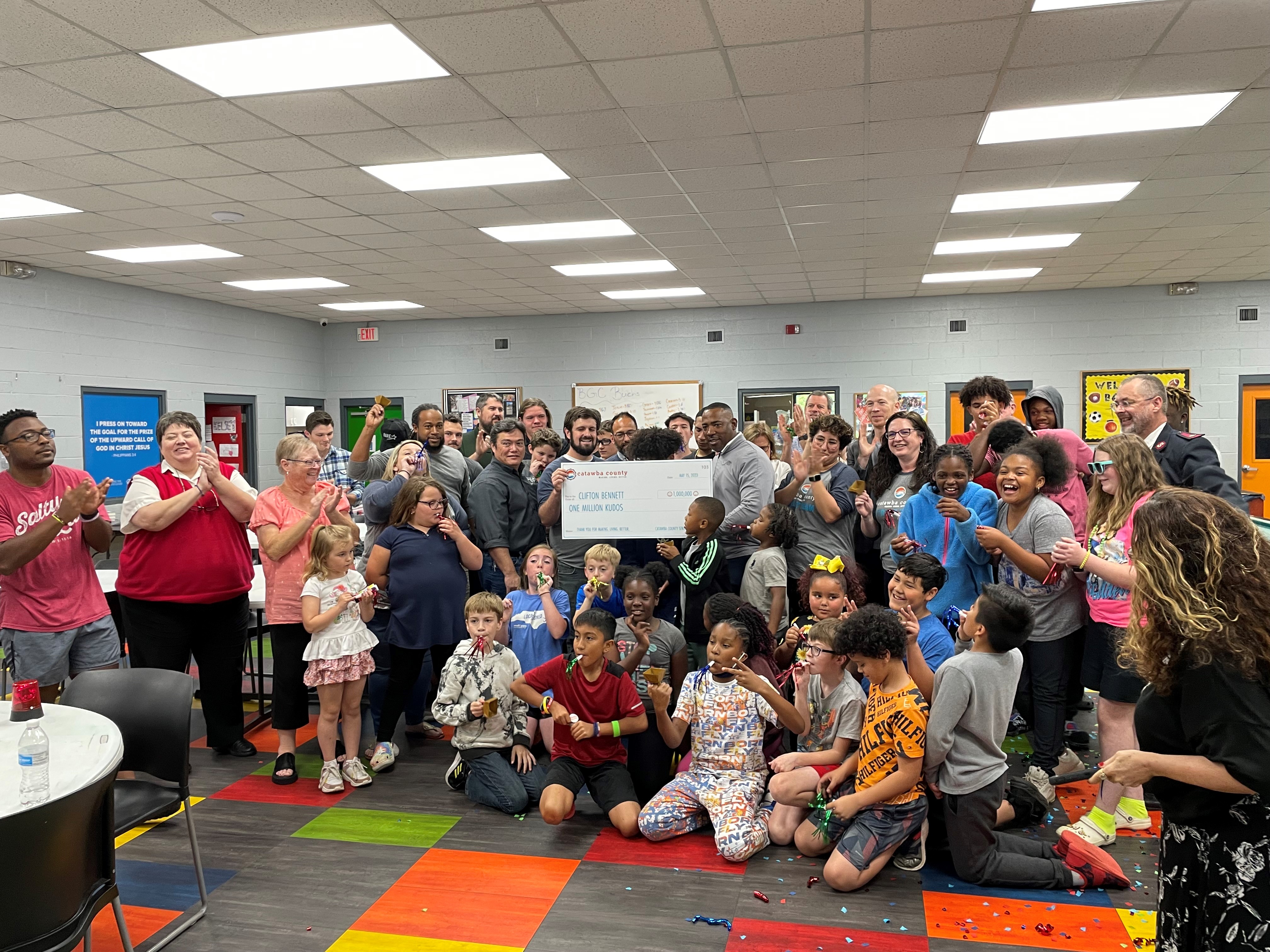 The Catawba County Street Team recently staged its third ambush to thank someone for Making. Living. Better. in Catawba County. That someone is Clifton Bennett, director of the Hickory Boys and Girls Club for the Salvation Army.
With no lack of enthusiasm, the all-volunteer Catawba County Street Team actively spreads the word about what makes Catawba County a great place to live. Their newest initiative – The Street Team Ambush – throws an on-the-spot surprise party for individuals who are making a difference in Catawba County. In doing so, they hope to not only thank those individuals for their efforts, but also help others feel even more connected to the good things – and people – in our community.
Clifton was selected by the Street Team for the example he has set for hundreds of youth in Catawba County. Through his role with the Boys and Girls Club, Clifton leads a variety of programs that combine learning with doing – and a whole lot of mentoring. These include the Club's after-school program, summer camps, and sports teams.
During the surprise ambush, which took place during national Salvation Army Week at the Club's Hickory clubhouse, Clifton was celebrated by the Club's after-school kids, Salvation Army board members and staff, and several former athletes whom he's mentored over the years. He was presented with an oversized check worth one million kudos. Street Team partner Catawba County United Way helped pay it forward by donating $100 in Clifton's name to a local charity of his choice.
[Catawba County Street Team volunteers include Cameron Bixby, Patrick Broos, Jay Brown, Tabitha Clark, Nathan Cooley, Cassia Dowdy, Richard Dowdy, Daniel Greene, Anna Hall, Sarah Sakatos, Lorissa Vines, and Jennifer Whipple. Video provided by Revival Creatives.]