My Catawba County
Welcome to Mountain Creek Park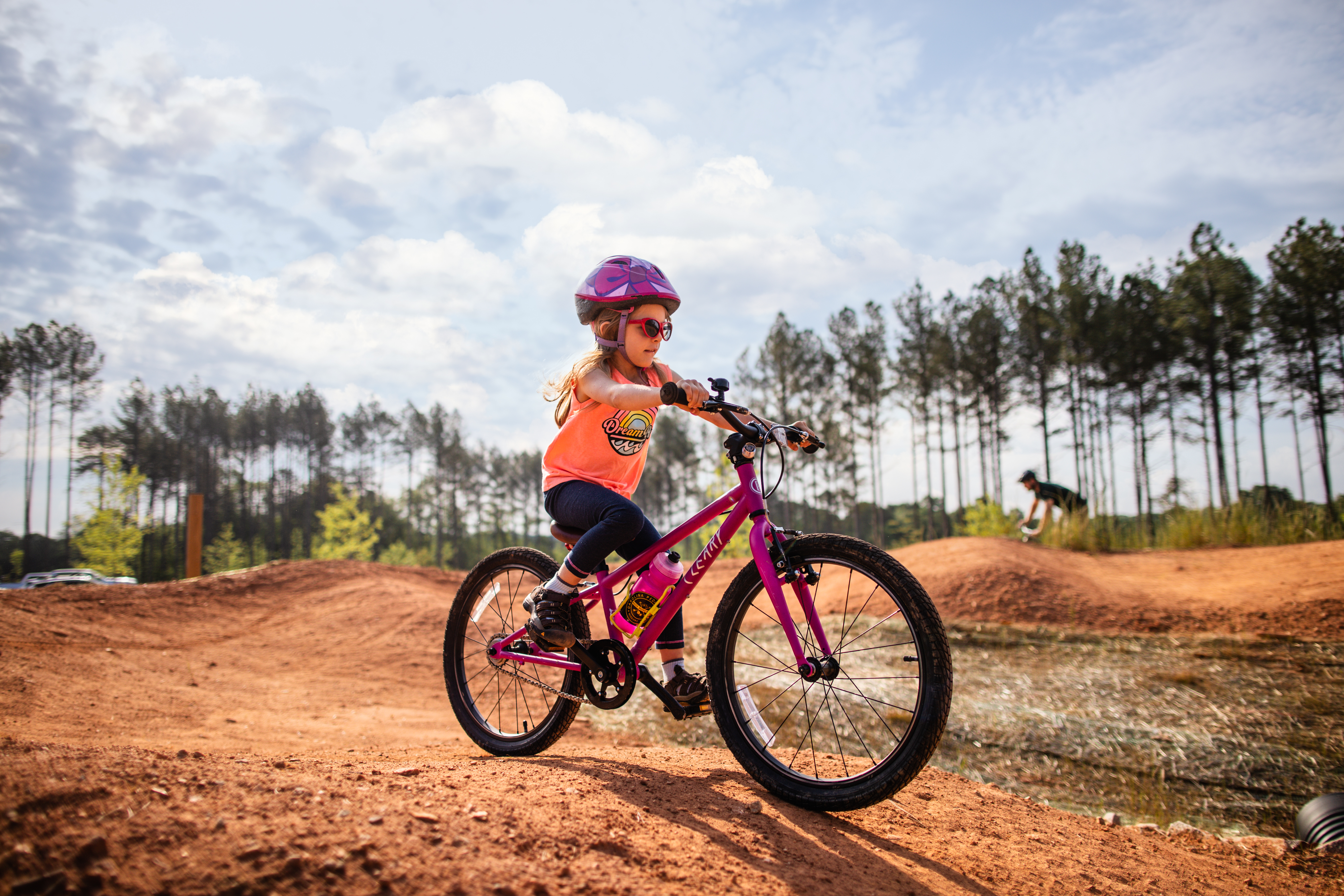 Mountain Creek Park, the Catawba County Park System's newest outdoor destination, will open to the public with a grand opening celebration on Saturday, June 18. The park, which spans 606 acres on the northwestern tip of Lake Norman, is located at 6554 Little Mountain Rd. in Sherrills Ford. Gates will open at 8:00 a.m. and close at 8:00 p.m.
Scheduled activities to celebrate the park's grand opening on the 18th include an 8:00 a.m. bird walk with Ranger Dwayne Martin; 9:00 a.m. pollinator garden tour with Ranger Tiffany Huffman; 9:50 a.m. flag ceremony with Boy Scout Troop 372; 10:00 a.m. ribbon-cutting ceremony; 11:00 a.m. pump track demonstration; 12:00 p.m. guided hike with Ranger Matthew Rodriguez; 1:00 p.m. guided hike in Spanish with Ranger Taina Milan; 1:00 p.m. bike tool station demo; 2:00-4:00 p.m. kids' corner games and crafts; 4:00 p.m. foraging hike with Ranger Tommy Morrell; 5:00 p.m. guided hike with Ranger Melody Key; and a 6:00 p.m. tree identification hike with Ranger Lori Owenby.
Other special activities offered throughout the day include a self-guided scavenger hunt with prizes, face painting, a selfie station and a park expo. A variety of food trucks will also be on site. In addition to participating in grand opening activities, the public will be welcome to explore and experience Mountain Creek Park's various amenities. These include 19.52 miles of multi-use trails designed to optimize mountain biking, a large adventure playground, a fishing pier, a canoe/kayak launch, an observation platform, a .82-mile paved ADA-accessible trail, pickleball courts, a mountain bike pump track, picnic areas, an outdoor classroom, and a dog park.
Dog park passes are required for each dog using the dog park with proof of vaccinations and a $20 fee per dog. Passes can be used at any Catawba County dog park (Mountain Creek, Riverbend and St. Stephens) and are good for one year. Dog park applications and information can be accessed online or at the park office on opening day. Picnic shelter reservations are not available for grand opening day.
Mountain Creek Park was created through a public-private partnership among Catawba County, Duke Energy, the North Carolina Land and Water Fund and the Catawba Lands Conservancy. Wirth & Associates, Inc., served as the design-build consultant for the park. Park construction was provided by JD Goodrum Company, and the trails were designed and built by Elevated Trail Design. The park is operated by Catawba County as part of the Catawba County Park System, which includes Bakers Mountain Park in Hickory, Riverbend Park in Conover, and St. Stephens Park in Hickory.
Visit Catawba County'sMountain Creek Park pagefor the full grand opening schedule.To learn more about Mountain Creek Park and the Catawba County Park System, along with all 50+ public parks in Catawba County, visit www.catawbacountyparks.org.