My Catawba County
Economic Development News: Pöppelmann Expands in Claremont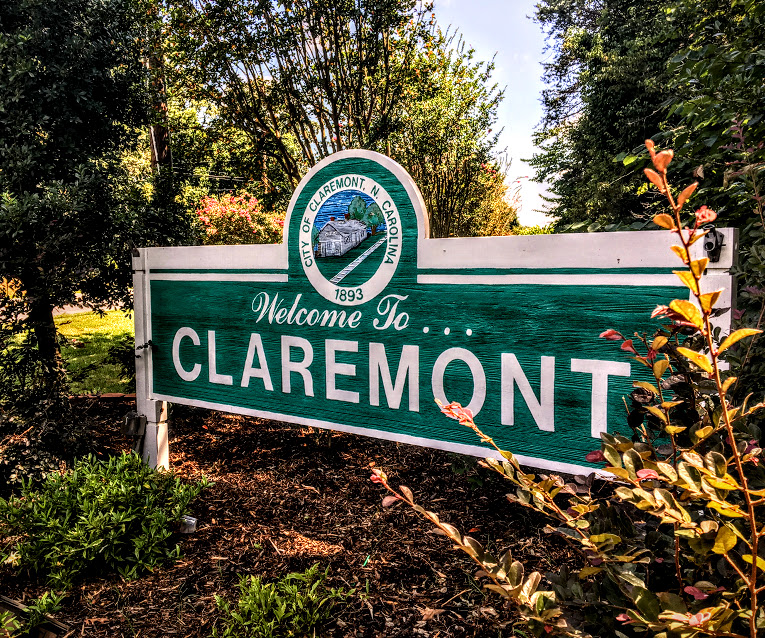 Pöppelmann Plastics USA, the US-based division of global plastics manufacturer Pöppelmann GmbH & Co. KG, plans to expand its existing manufacturing facility in Claremont. Over the next three years, Pöppelmann Plastics USA plans to create 100 new jobs and invest a minimum of $19 million in a new 100,000 square foot building on the company's existing campus. Salaries for the new employees will vary by position, but the new positions will meet Catawba County's average annual wage of $43,920.
Pöppelmann Plastics USA has operated a manufacturing facility in Claremont since 2007 producing products such as plastics pots and cultivation systems for the professional horticultural industry as part of the parent company's TEKU division. The Claremont facility additionally manufactures plastic components for a growing automotive customer base in the Southeastern United States through its K-TECH Division. Pöppelmann GmbH & Co. KG, established in 1949 in Lohne, Germany, and its 2,500 global employees create solutions for the automotive, food and beverage, pharmaceutical, cosmetics, and medical markets in addition to the commercial horticulture industry.
"Today is a wonderful day for Pöppelmann Plastics USA and our parent company, Pöppelmann GmbH & Co. KG," stated Craig Moody, Pöppelmann Plastics USA President. "Though this expansion is just beginning, it is the culmination of years of strategic growth and planning to diversify the Claremont operation. It will allow us to grow all divisions of our business (TEKU, K-TECH, KAPSTO) by suppling the automotive OEMs (original equipment manufacturers) and the horticultural industry on a greater scale in the United States, and Canada. We appreciate the encouragement of our parent company, the dedication of our hard-working Pöppelmann Plastics USA employees and the support of City, County and State to bring this day to fruition."
"Companies can invest their dollars anywhere around the globe, and we are appreciative to Pöppelmann Plastics USA for their continued investment in Catawba County," said Randy Isenhower, Catawba County Board of Commissioners Chair. "This expansion underscores the importance of maintaining a low, stable tax rate while also investing wisely in the infrastructure, education and amenities needed for companies like Pöppelmann Plastics USA and its employees to have long-term success in Catawba County."
"When Pöppelmann Plastics USA originally selected Claremont as the location for their first US manufacturing operation in 2004, the company already had a long-term vision for their eventual manufacturing campus," said Shawn R. Brown, City of Claremont Mayor. "This third building not only doubles the company's footprint in our community, but represents a significant 'next step' towards fulfilling that vision of a multi-building manufacturing campus. We appreciate the company's continued investment and their affirmation that the City of Claremont and Catawba County remain fertile ground for business growth and expansions."
"The Catawba County EDC is committed to helping our existing companies thrive and grow," said Dr. Garrett Hinshaw, chair of the Catawba County Economic Development Corporation and Catawba Valley Community College President. "Manufacturers like Pöppelmann Plastics USA are finding ways to successfully recruit additional workers by engaging our community's many support organizations on a daily basis through partnerships with Apprenticeship Catawba, HKY4Vets (Hickory for Vets), and CVCC's Manufacturing Academy. We encourage others to follow their example and take advantage of these opportunities."
Pöppelmann Plastics USA plans to hire a variety of employees for the new manufacturing operation in areas of production (injection molding machine operator/setup technician), maintenance, quality, sales/office, and warehouse. Interested applicants can apply for immediate openings by contacting the recruiting team at (866) 886-1556 or emailing ppusa@poeppelmann.com.
Local incentives will be considered for the project at upcoming public hearings by the Catawba County Board of Commissioners and Claremont City Council.
In addition to the City of Claremont and Catawba County, other key partners in the project include the N.C. Department of Commerce, Economic Development Partnership of North Carolina, Catawba County EDC, Western Piedmont Council of Governments, and Edifice General Contractors.
Source: Catawba County Economic Development Corporation