My Catawba County
MSC: Manufacturing Innovation in Conover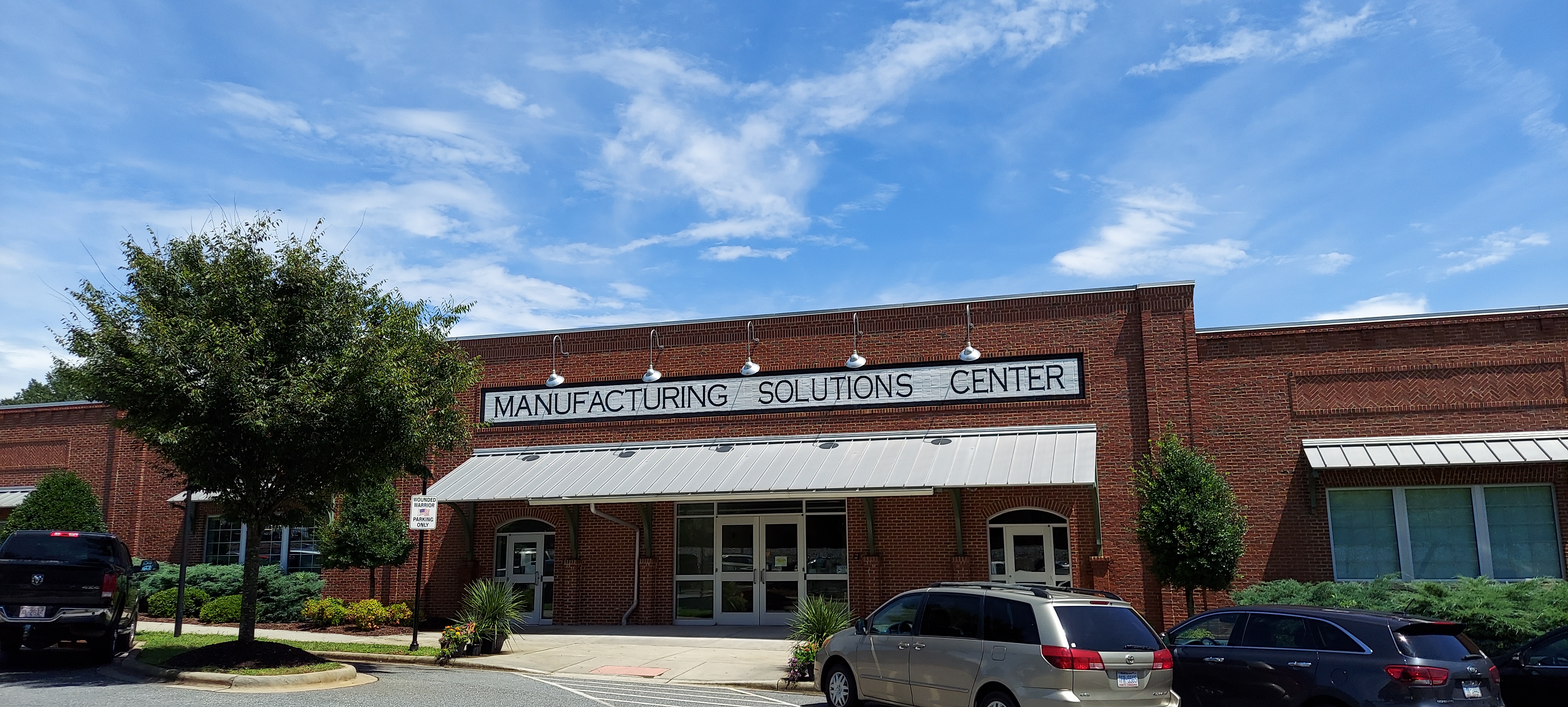 The Manufacturing Solutions Center (MSC) has helped make Catawba County a national hub of industrial innovation for more than two decades. But what exactly is the Manufacturing Solutions Center, and why is it such a game-changer? We asked MSC Director Jodi Geis to fill us in.
What is the Manufacturing Solutions Center?
We are an economic development engine designed to create or retain jobs in the United States. We do this through [helping manufacturers with] increased sales, improved quality and improved efficiency.
When was the MSC founded, and why was it created?
In the late 1980s, a group from the hosiery industry asked Catawba Valley Community College to develop a training center for hosiery industry workers. The center was established by Dan St Louis in 1990 as the Hosiery Technology Center (HTC). Once established, however, the HTC soon found that there were other needs to be addressed. So, in September of 2000, the HTC opened a Standards and Testing Laboratory. In 2009, the Hosiery Technology Center changed its name to what it's known as today, the Manufacturing Solutions Center. And in 2012, the Manufacturing Solutions Center moved into a new building in Conover Station.
In what ways do manufacturers utilize MSC services?
We can aid in research and development, testing, prototyping, web design and marketing, aid start-ups and entrepreneurs, networking/support and training.
Why is the MSC a game-changer for manufacturers?
We are willing to listen to the voice of our customer, even if that means pivoting our business completely or getting outside of our comfort zone. If they don't succeed, we don't succeed. It's just that simple.
What is one of your favorite MSC success stories?
Unfortunately, most of the success stories can't be shared as we are under NDAs with over 90% of our customers. But that is how it is supposed to be; we aid in their success. However, one my favorites has been watching one of our entrepreneurial startups flourish and grow during the pandemic. [Listen to the Business North Carolina podcast featuring Jordan Schindler of Conover-based Nufabrx here.]
What is your long-term vision for the MSC?
My long-term vision for MSC is to continue to grow and support our customer base and to remain an asset for manufacturing in the United States.