My Catawba County
It's Time for 828 Day!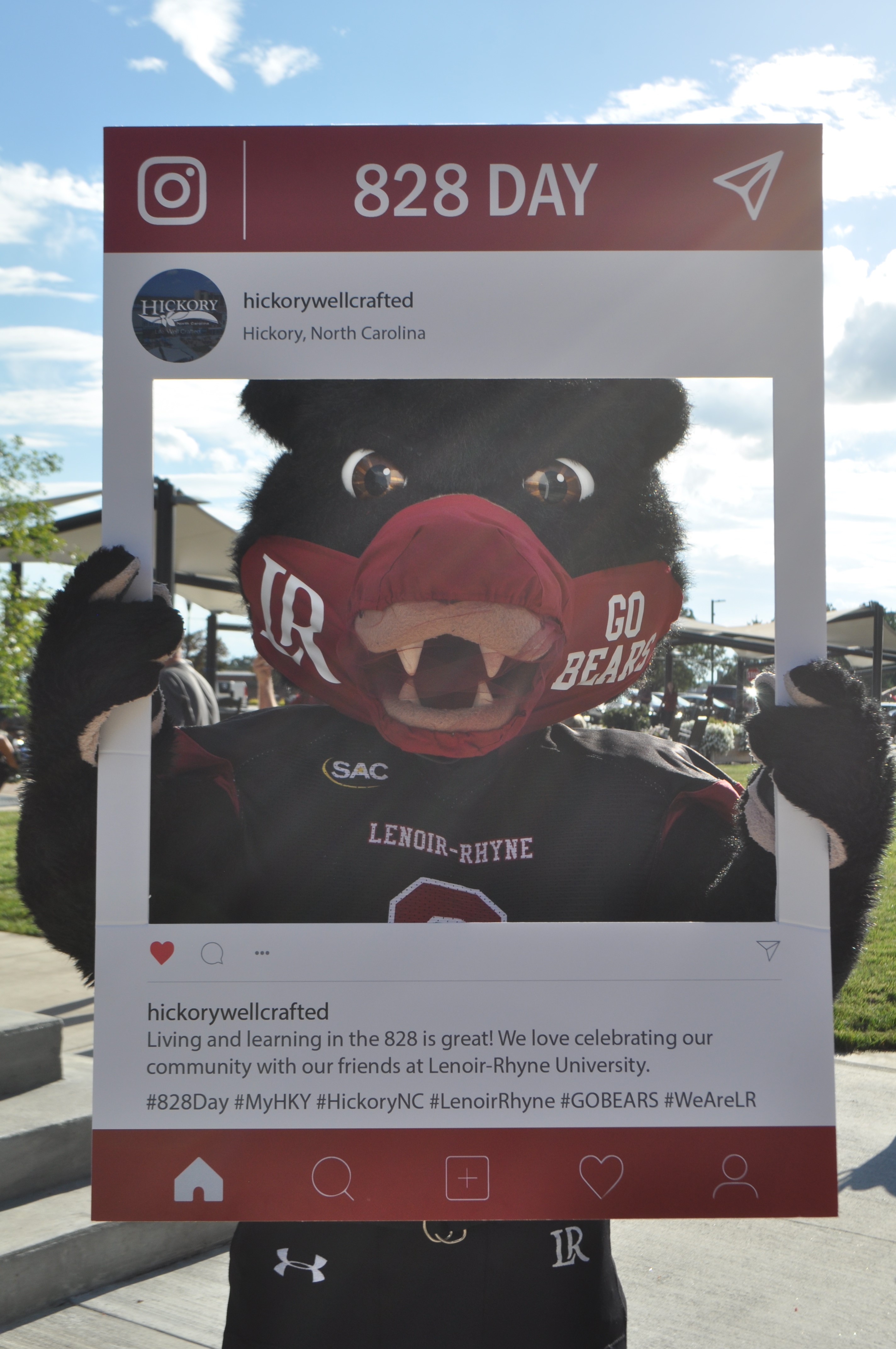 It's back-to-school season in Catawba County – which means it's time for 828 Day, an annual Lenoir-Rhyne University (LRU) tradition celebrating the new school year. The number 828 not only symbolizes back to school timing (8/28), but also represents our community (828 area code). To learn more about this year's 828 Day activities, we talked with Gregory Richard, LRU's Assistant Athletic Director for Marketing and Fan Engagement.
What is 828 Day?
828 Day Kids Fest Presented by Frye Care Orthopedics and Neurosurgery is an annual celebration put on by the Lenoir-Rhyne athletic department to engage and show our appreciation to the 828 community as we prepare to start yet another year. Our Kids Fest will take place on 8/26, however we will still be recognizing the official 828 on Monday, August 28.
When and why was 828 Day established as an annual LRU event?
828 Day was established in 2018 as a way to give back in a small way to those that support us and to recognize the critical role their support plays in our success. We strive to not only be a University IN Hickory, but a University FOR Hickory and the surrounding area. This is an opportunity for us to welcome everyone to campus, check out our great facility and enjoy some games, music and food while meeting our coaches and student athletes.
What do people need to know about attending the event?
The event will take place on Saturday, August 26th at Moretz Stadium on the Lenoir-Rhyne campus from 6:00-8:00pm and is FREE to everyone, even those outside the 828 area code.
How would you describe the atmosphere at 828 Day? What can people expect to see and do?
I personally have not experienced an 828 Day myself as I am new to campus, but I have heard so many great things. Knowing what has gone in to planning the event, I can't wait to see firsthand what the atmosphere is like.
Is there anything unique or special about this year's event, or who will be participating?
This year's event will feature a performance from a local band, Carolina Clay, local food trucks, autograph sessions with student athletes from each of our programs, interviews with many of our Fall sport coaches, and over 20 different team-led activities including bounce houses, putt-putt, wiffle ball, relay races and more!
Is there anything you'd like to add about 828 Day?
You don't want to miss it! You won't find this much fun packed into a single event anywhere else.