My Catawba County
Five Questions: Dedra Flournoy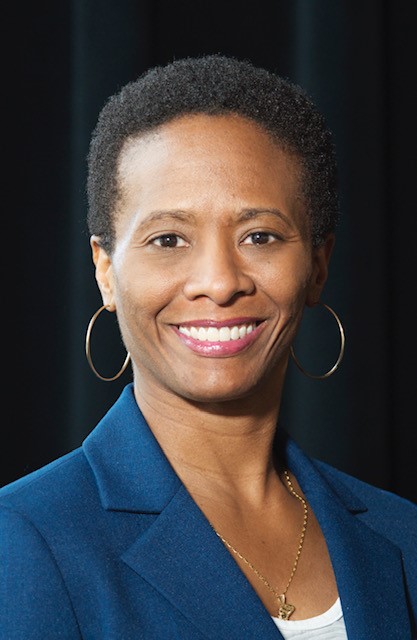 This month's "Five Questions" features Dedra Flournoy, CEO of Thrive Forward Collective, who currently chairs The Chamber of Catawba County board of directors. We asked Dedra to share her insights about her role with The Chamber and her vision for our local business community.
What are the chief responsibilities of your role with The Chamber?
To be a goodwill ambassador on behalf of the Chamber, to chair and lead the Board of Directors in collaborating with the Chamber team to define, develop and implement the strategic priorities of the organization. The overarching goal of the Chamber is to serve in the capacity of creating economic development for the area through partnerships with area businesses, civic, government and educational shareholders.
What is your vision for the community, and how are you working to achieve it?
I envision a community that is vibrant, economically strong, and culturally diverse. Our community can foster an enriching and inclusive environment for individuals, families, community organizations and businesses. In our area, we have educational, social, artistic, and cultural offerings that I think express the uniqueness and strength of our communities.
What is the most rewarding aspect of what you do, and why?
I enjoy being able to meet new people and engage our business community in a variety of ways. The programs offered through the Chamber are extremely beneficial and aid in the development and growth of our community. It has been a pleasure creating connections and building relationships across a wide array of our community. I also really enjoy being an advocate for economic and community development.
On a personal note, what do you love about living in Catawba County?
Our area is simply beautiful, with ease of access to so many different things, no matter your personal interest. I enjoy that I live in a region that encompasses everything from the mountains to the coast within a short trip. I also really appreciate our community theater, the robust restaurant offerings and of course Lenoir-Rhyne University and so many other cultural outlets.

What is the best advice you've been given, and how has it made a difference for you?
The best advice I have been given is to "be open." I think that philosophy creates an enthusiasm and a willingness to learn and try new things. I have passed that posture to my children through the analogy of the "No Thank You" bite: before you say you don't like something, you should at least give it a try. If you try it and decide you don't like it, simply say "no thank you" and move on.
Rapid Fire Round:
Early bird or night owl?
Early bird
Mountains or beaches?
Beaches
A little bit country or a little bit rock and roll?
Neither…. R&B please
Eastern or Western BBQ?
Western
What are you currently reading?
I have been reading snippets from The Inner Game of Tennis by Tim Gallwey. I tend to lean toward a lot of nonfiction.