My Catawba County
Closing the Gap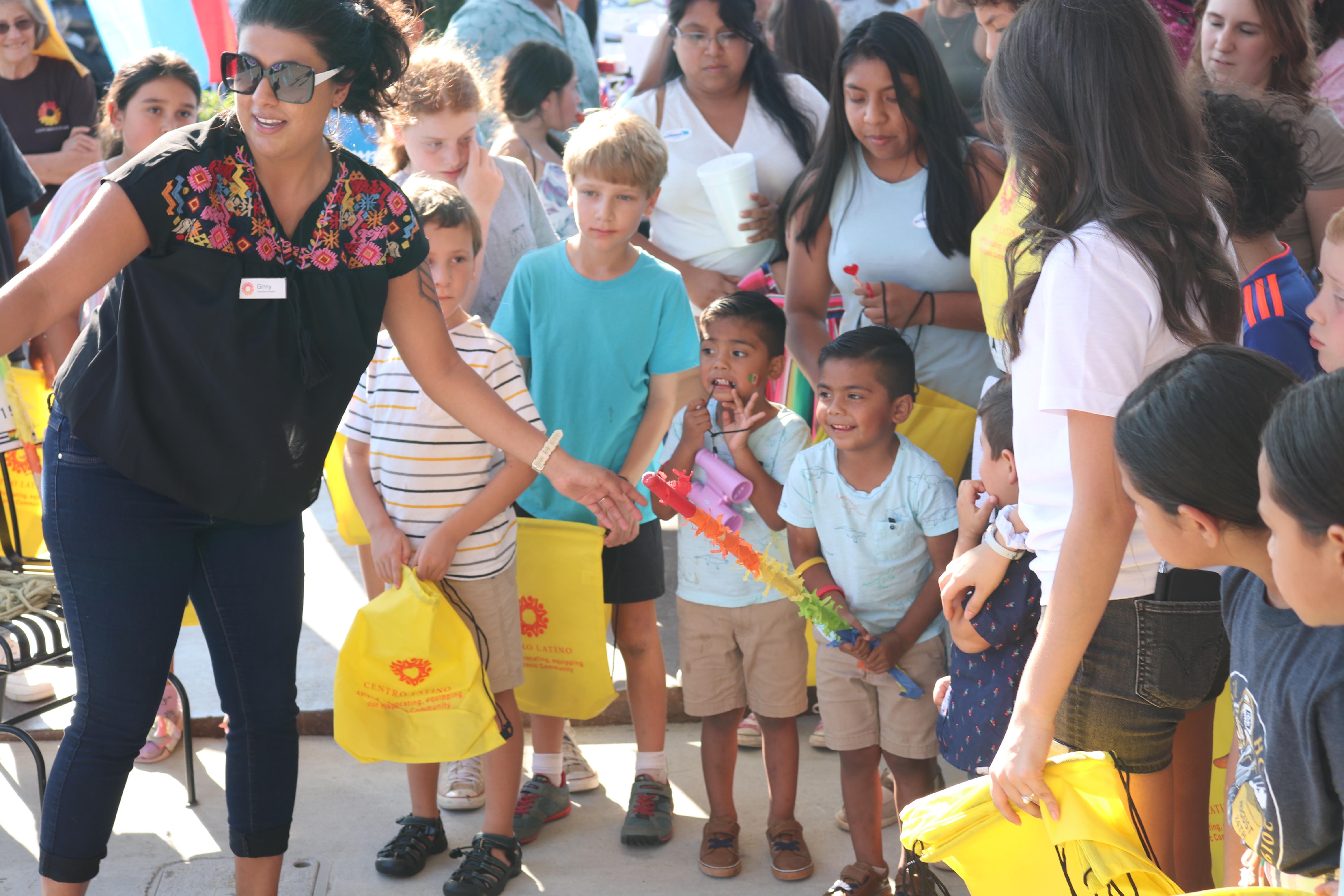 Centro Latino works to help close the cultural gap between Spanish and non-Spanish speakers in Catawba County. In today's blog post, Executive Director Ginny Romero Hill explains how Centro Latino is creating change for Hispanic communities in Catawba County.
What is Centro Latino?
Centro Latino is a local nonprofit whose mission is to provide a Christian response to the needs of Latinos in our community, closing the cultural gap between Spanish and non-Spanish speakers through advocacy, service, and training.
How was Cento Latino started, and how has it continued to grow?
Centro Latino started out with a few local churches wanting to welcome and support the growing Latin members of our community. Since then, as the Hispanic and Latino population continues to grow, Centro Latino has transitioned into a community resource center led by local Latin leaders for Catawba and surrounding counties' Hispanic and Latino community. Services now include educational programming for Spanish and non-Spanish-speaking adults, immigration services, and cultural enrichment opportunities for children and families. Children who have gone through our program have pursued professional careers and are now leaders in the community. Throughout the years, clients have received personal support to overcome the challenges of living in a new environment. Being grateful for the assistance, they continue to utilize the organization's services as the need arises. Thanks to our partners and donors, we can offer so many great opportunities to our community. We have an exciting year ahead!
What services or programs are offered by Centro Latino?
Abriendo Puertas is a tutoring program that provides academic support to Hispanic children in grades one through six. The program's primary focus is on enhancing students' English language skills, and tutors work towards reinforcing these skills. The primary goal of the program is to improve the communication and integration skills of students by providing a safe and supportive environment where they can ask questions, practice reading, and engage in conversations. Ultimately, the aim is to help these students succeed in their academic pursuits. In addition, enrichment activities are offered every Friday including karate, music classes, photography classes, and theater classes.
Client Services is a department in Centro Latino managed by Andrea Quijas Arteaga. Andrea works with clients to help them obtain the services they need. The Client Services department has its doors open to the public Monday, Wednesday, Thursday, and Friday between 1:00 pm and 6:00 pm.
Immigration Services is a department managed by Monica Pagnini-Ibarra. There is a range of legal services related to immigration offered, including assistance with a Petition for Alien Relative, Visa U, Visa VAWA, Adjustment of Status, Employment Authorization Document (EAD), Replace Permanent Resident Card (Green Card), Special Immigrant Juveniles, Temporary Protected Status (TPS), and Deferred Action for Childhood Arrivals (DACA).
The Community Food Pantry (in collaboration with St. Stephens Lutheran Church) is a resource that provides nonperishable items commonly found in Hispanic households. This pantry is open on Wednesdays from 10:00 am to 12:00 pm and from 3:00 pm to 5:00 pm.
How do people access these services or programs provided by Centro Latino?
We are located at 2259 12th Ave NE, Hickory NC 28601. We allow walk-ins or appointments. Centro Latino can be also reached by calling (828)-330-0477 or on WhatsApp. Follow us on Facebook and Instagram as well.
Is there anything you would like to add?
If anyone is interested in becoming a tutor, volunteering during events, or would like to help in any way, please contact our client services. We open our doors to everyone. Please visit our website.
Photo provided courtesy of Centro Latino.