My Catawba County
5Q: Nat Auten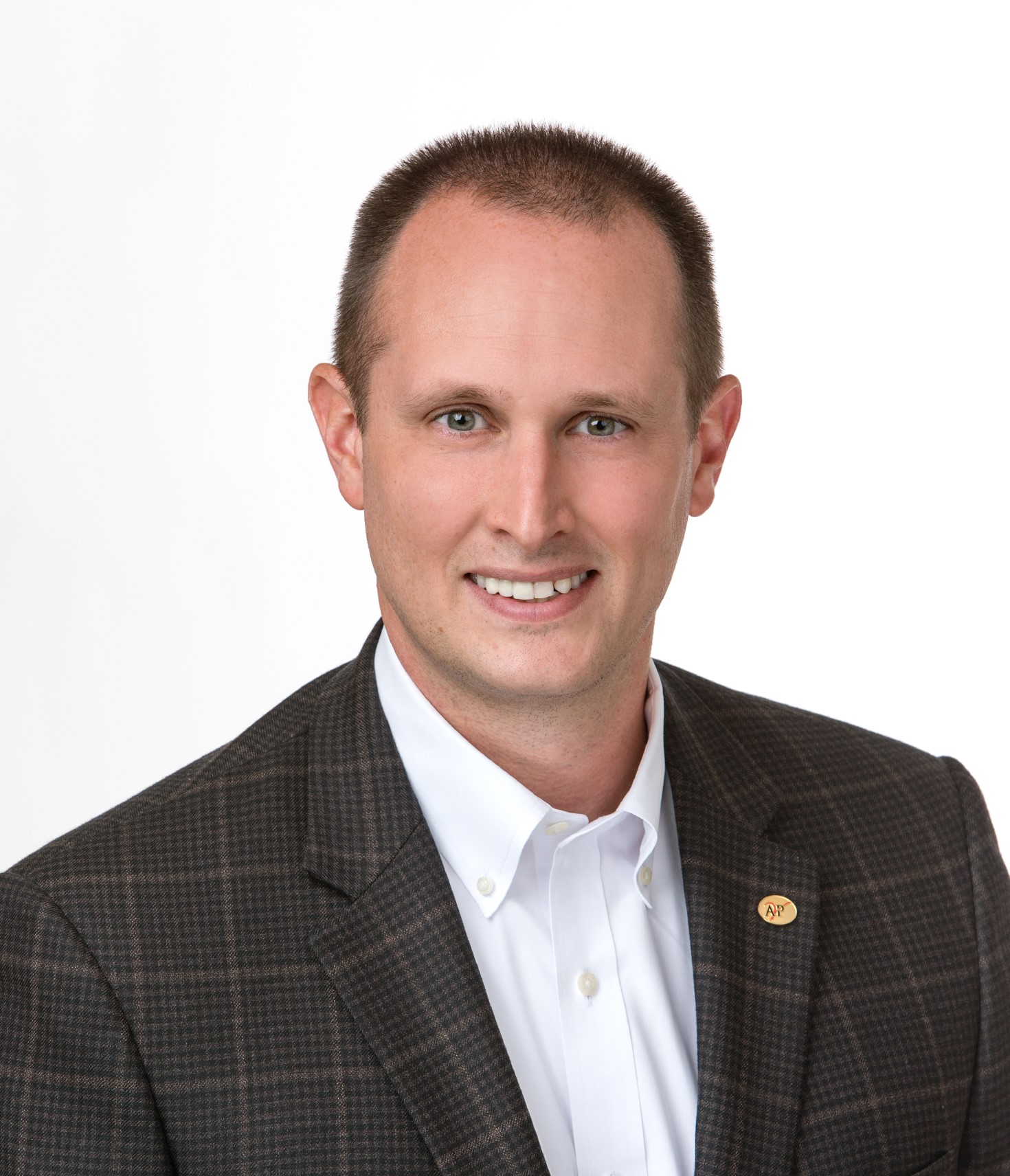 This month's 5Q is with Nat Auten, President & CEO of the YMCA of Catawba Valley. Nat's passion for the community is evident in his commitment to the YMCA organization, which has taken him full circle from his first job working part-time for the YMCA to various roles within the YMCA organization in Catawba County and Spartanburg, SC. Here's what Nat had to say when we asked him our Five Questions.
What are the chief responsibilities of your role?
As President & CEO of the YMCA of Catawba Valley, I am responsible for providing visionary leadership, overseeing operations, developing impactful programs, engaging with the community and stakeholders, fundraising, and ensuring compliance and risk management. I find the most enjoyment in working closely with the people who make our YMCA a home/hub/family - our staff team, volunteers, and members of the community.
What is your vision for the community, and how are you working to achieve it?
My vision for the community is to create a thriving and inclusive environment where individuals and families of all ages and backgrounds can come together, grow, and lead healthier, more fulfilling lives. To achieve this vision, we are focusing on expanding our diverse range of programs and services, forging strong partnerships with local organizations, actively engaging with community members to understand needs, and leveraging innovative approaches to promote health, wellness, youth development, and social responsibility. By working collaboratively with our staff team, passionate volunteers, and committed stakeholders, we strive to foster a sense of achievement, relationship and belonging.
What is the most rewarding aspect of what you do, and why?
The most rewarding aspect of my role is witnessing the transformative impact our organization has on individuals, families and the community as a whole. Seeing people of all ages and backgrounds flourish, grow, and achieve their goals through our programs and services brings immense joy and fulfillment. I find great satisfaction in working with our staff team in the planning and development of our facilities and programs, ensuring they are designed to effectively serve and benefit the next generation, leaving a lasting legacy for the community.
On a personal note, what do you love about living in Catawba County?
I love living in Catawba Valley region because it combines everything that matters most to me. The presence of my family makes it truly special, and the area's natural beauty creates a serene and picturesque environment that changes with each season. Moreover, the strong local economy offers stability and opportunities to learn from other community leaders who have poured into me. Additionally, the proximity to both my extended family and essential amenities makes daily life convenient and enjoyable. Our region has become the perfect place for my family and me to thrive and call home.

What is the best advice you've been given, and how has it made a difference for you?
Reflecting on the best advice I've received and its impact on my life, I find it challenging to pinpoint a single source or piece of guidance, as so many caring individuals have poured their wisdom into me at different points. The collective support and guidance from our community have made a profound difference in shaping who I am today. Truly, so many people have poured into me it has been humbling at times. I am grateful for the continuous outpouring of love and support, making it truly one of the most nurturing and caring positions and communities to be a part of.
RAPID FIRE QUESTIONS:
First job?
Part time at the YMCA - summer camp counselor, referee, coach, etc.
Favorite place in Catawba County?
At home with my family or traveling with them.
Hobby?
I wish I could say golf, but I don't make enough time for it. Need to make a hobby!
Most-watched movie?
Batman or any of the superhero movies. My wife thinks I am a ridiculous for this.
What are you currently reading?
Best one I read recently is Switch. I have two books on my night table that revolve around culture and Humility is the New Smart.