My Catawba County
5Q: Lindsay Keisler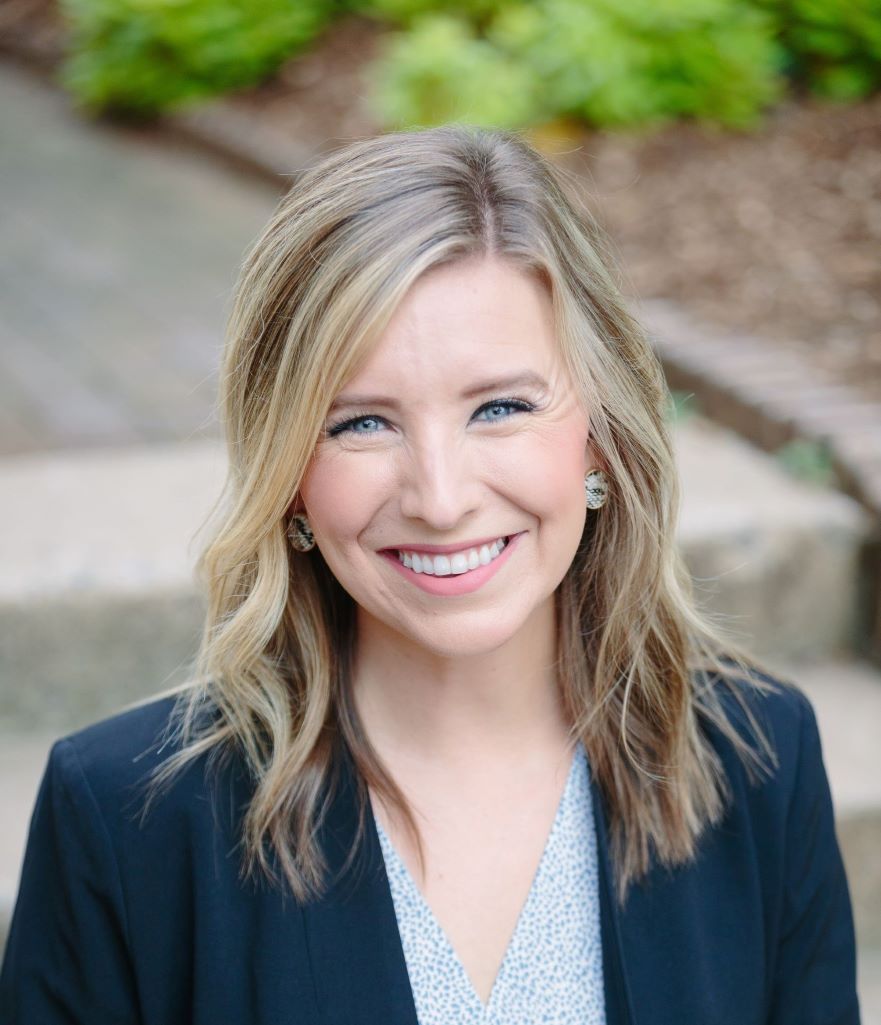 This month, The Chamber of Catawba County is celebrating its 50th anniversary – which makes it the perfect time to catch up over Five Questions with Chamber President and CEO Lindsay Keisler. Keisler heads up an award-winning Chamber team that executes critical economic and community development initiatives on behalf of its more than 850 member and partner organizations in Catawba County.
What are the chief responsibilities of your role?
I have the humble privilege of serving as the lead steward of The Chamber of Catawba County, the region's largest not-for-profit business association. I work for and alongside of some of the most dynamic, talented and passionate team members and business leaders to identify and address the most critical community issues that are impacting business and economic vitality in Catawba County. Whether it's celebrating the opening of a new business, hosting an economic summit to inform the business community on the state of the local economy, connecting our nation's heroes to their next career as a civilian, walking the halls of the NC General Assembly to network with our legislators, convening business leaders and educators to align efforts to fill workforce needs, or peering over a cup of coffee with a small business owner to brainstorm marketing ideas - each day brings a new opportunity to make a positive impact that's greater than myself.
What is your vision for the community, and how are you working to achieve it?
My vision for the community becomes crystal clear when I look into the eyes of my two young sons, who, to me, represent the future of Catawba County. Like my own personal mantra, "Better today than yesterday," I envision a Catawba County of tomorrow that has more and better opportunities for all who live, work, and learn here. A community where people can dream and realize those dreams. A community that's fertile for investment, that's growing, vibrant, interconnected, and inclusive.
What is the most rewarding aspect of what you do, and why?
My entrepreneurial flame was lit at a young age behind my lemonade stand. Being surrounded by some of the most inspiring, generous and people-centric entrepreneurial minds in this community every day has fanned that flame. The free enterprise system in America, a system worth preserving, nurturing, and protecting, is tied directly to democratic governance, economic mobility and enhanced prosperity for all. When I'm convening people, resources, and influence to enhance the lives of those around me, I thrive.
On a personal note, what do you love about living in Catawba County?
There are many things I love about living in Catawba County; however, as a #boymom, our outdoor amenities are incredible. You can find my family most often wearing out playground equipment, riding our bikes to downtown Conover for a coffee or a local bite, wandering the miles and miles of hiking trails, or paddling on Lake Hickory.
What is the best advice you've been given, and how has it made a difference for you?
"Just say yes." This was advice given to me when I first began this professional role. When I embraced a "just say yes" mentality, it meant leaning into the hard places, being open to learning something new, surrounding myself with talented people, granting myself grace and permission to fail and allowing myself to feel vulnerable. I have discovered that trials and difficulty yield growth, and leading with humility is truly a place of strength.
RAPID FIRE QUESTIONS
Favorite hobby?
Hiking

A little bit country or a little bit rock and roll?
A little bit of both – can I say that?

Favorite place in Catawba County?
Somewhere on Lake Hickory

Eastern or Western BBQ?
Whatever kind comes from my husband's smoker

What are you currently reading?
Shoe Dog: A Memoir by the Creator of Nike, by Phil Knight