My Catawba County
5Q: Douglas Locascio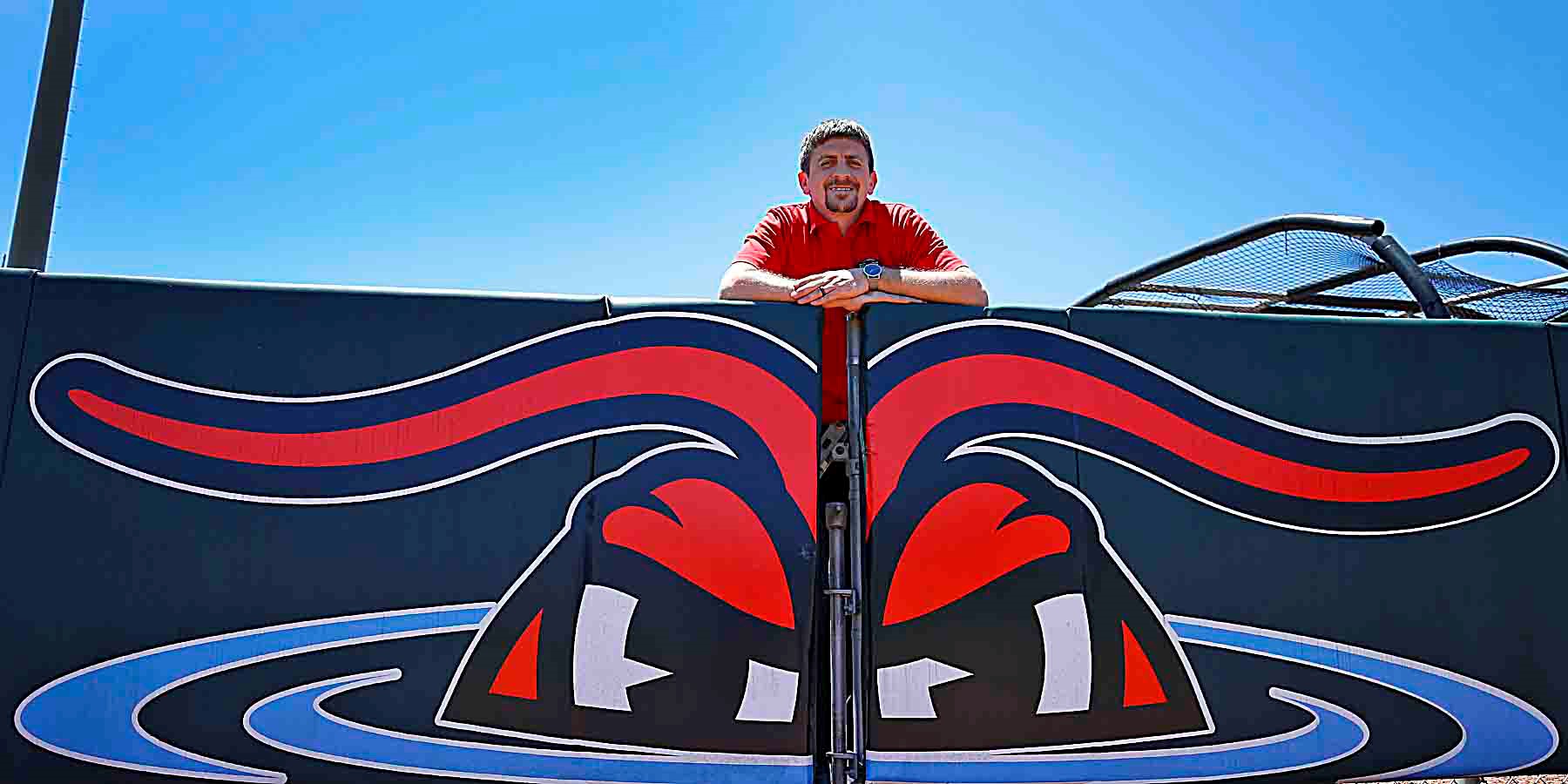 This month's 5Q is with Douglas Locascio, General Manager of the Hickory Crawdads, the High-A affiliate of the Texas Rangers in Minor League Baseball's South Atlantic League. After working in various roles with the 'Dads since 2010, Locascio was named to lead the team in 2019 – just in time for the cancellation of the Minor League Baseball season in 2020. Locascio turned that setback into an asset and ensured the Crawdads and its home, LP Frans Stadium, continued to serve as a vital community partner, games or no games.
What are the chief responsibilities of your role?
To oversee the day-to-day operations of our minor league baseball team. I truly believe we have the best staff in Minor League Baseball operating the ballpark here, and I consider myself so fortunate to be able to work beside and lead them on a daily basis.

What is your vision for the community, and how are you working to achieve it?
My vision for our community is for it to become a regional destination that will attract families and tourists all year long. Our community has something for everyone no matter what their interests are. We are fortunate to provide affordable family entertainment to this area, but we hope to continue to show that we can be more than just baseball and utilize our beautiful facility for events year-round.
What is the most rewarding aspect of what you do, and why?
The smiles we get to bring to everyone's faces every night. We get to offer an escape to folks from everyday life and are fortunate to be able to offer first class entertainment. You don't have to be a baseball fan to have a good time.
On a personal note, what do you love about living in Catawba County?
Everyone is truly involved and invested in our community. The leadership here is constantly looking ahead and not just settling for the status quo.
What is the best advice you've been given, and how has it made a difference for you?
1. Never be the smartest person in the room – I have been so fortunate with many great mentors that have always taught me that it' OKs not being the best at everything, but make sure you surround yourself with folks that make you and your organization stronger. 2. You miss 100% of the shots you don't take – With the Crawdads, we are always going to try new and creative ideas. Sometimes they work and other times they don't, but we are going to go out on a limb and try and if it fails, learn from our mistakes.
RAPID FIRE QUESTIONS
Favorite hobby?
Spending time with my family
A little bit country or a little bit rock and roll?
Country
Favorite place in Catawba County?
LP Frans Stadium
Eastern or Western BBQ?
Western
What are you currently reading?
Good to Great by Jim Collins