My Catawba County
5Q: Dennis Johnson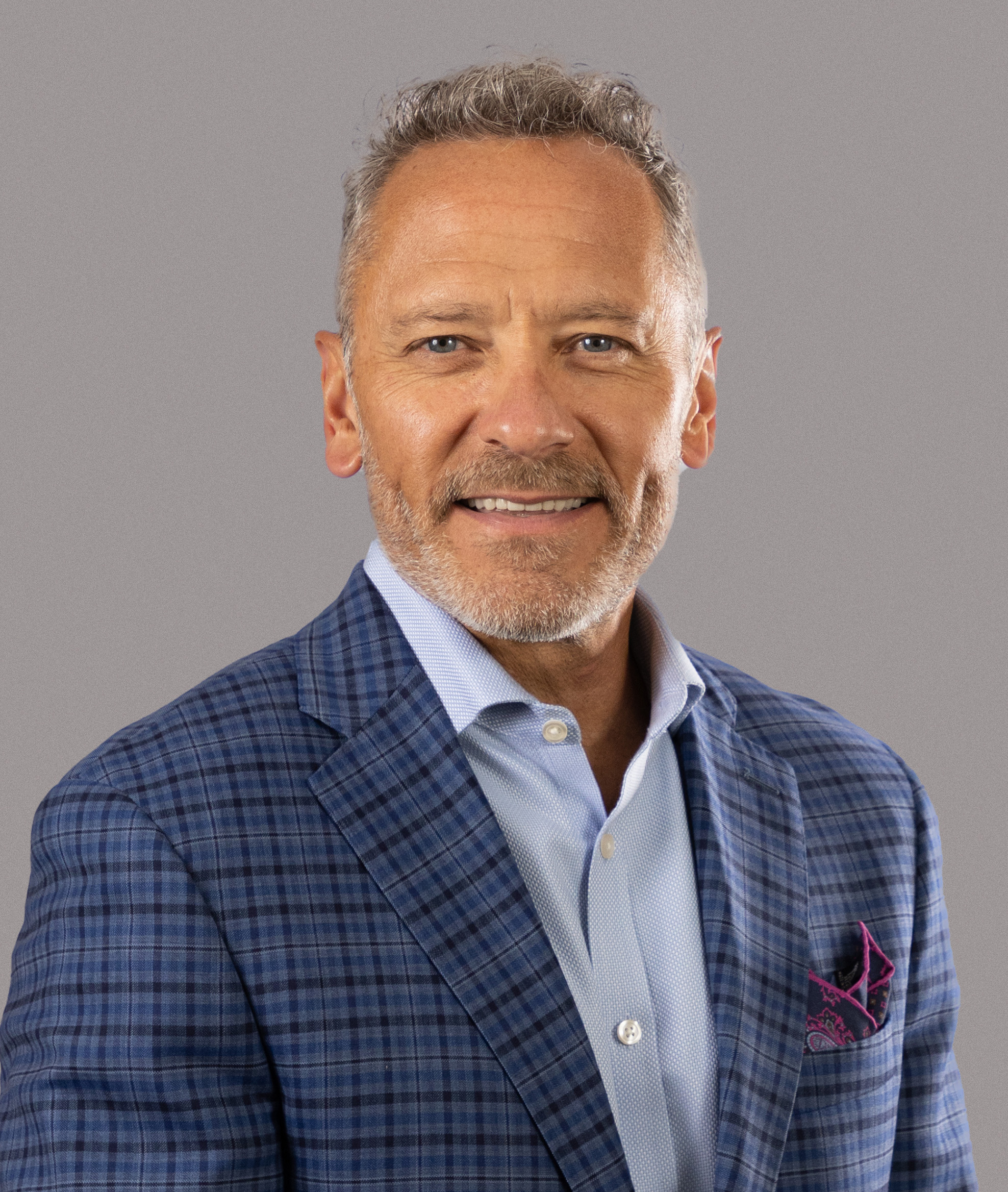 This month's 5Q introduces us to Dennis Johnson, president and CEO of Catawba Valley Health System (CVHS). Dennis joined the CVHS team in November 2022 following a 30-year career with Baptist Health in Kentucky, where he most recently served as president and CEO of Baptist Health Hardin. Read on to learn more about Dennis's new role in our community.
What are the chief responsibilities of your role?
As president and CEO of Catawba Valley Health System, my primary responsibility is to serve as chief steward of this county-owned asset. My fiduciary duty is to ensure smooth day-to-day operations of inpatient, outpatient, and emergency care. Working with our health system's leaders, physicians, and caregivers, I listen and respond to the feedback of internal and external constituents to make sure that as one of the county's largest employers, CVHS is a model community citizen.
What is your vision for the community, and how are you working to achieve it?
Thriving communities have awesome schools, great public services, a variety of recreational activities and, of course, outstanding healthcare. The goal for CVHS is to continue to be the region's choice for that outstanding healthcare. By collaborating with other community leaders, and listening to our community's needs and wants, CVHS will adapt, evolve and grow services to ensure the highest quality of life possible for our residents.
What is the most rewarding aspect of what you do, and why?
I'm rewarded every day by being a part of a team of amazing people doing extraordinary work. Healthcare means to literally hold the lives of others in our hands. Witnessing these heroes caring for patients and their families is a moving experience. CVHS is blessed with so many professional, compassionate and generous people that make this health system one of the best in the nation for quality, safety and culture, and it's humbling to witness their work.
On a personal note, what do you love about living in Catawba County?
There is so much to love and I haven't even seen it all yet. However, from our first experience in traveling here, the outdoor features here are extraordinary and we love to be active outdoors in a variety of ways – backpacking, hiking, going on trail runs. And the climate here is perfect as well.
What is the best advice you've been given, and how has it made a difference for you?
I have been so fortunate to work under fantastic leaders and mentors who all were guided by the same principle – genuinely care for people. Be a servant leader and want the best for your employees. The overriding theme from them all was to love God, love others. All else falls into place if that is your priority.
RAPID FIRE QUESTIONS:
First job?
I was a general laborer for a residential construction contractor. In fact, I worked that job for seven consecutive summers.
Favorite place in Catawba County?
Although I have not been here long and have yet to see everything the county has to offer, I would say Geitner Park since it is such an ideal place to run, walk or just enjoy the fresh air and scenery.
Hobby?
If you can call spending time with family a hobby, then that's at the top of the list. Others include working out, trail running, hiking, and watching Alabama football.
Most-watched movie?
We have a family tradition of watching It's a Wonderful Life each Christmas, so that is probably a clear number one. I'm also a military buff and really enjoy series like Band of Brothers.
What are you currently reading?
I often read multiple books at a time, and my favorite genre is military history. If I had to pick one, however, I would say Alter Ego by Craig Groeschel.