My Catawba County
5Q: Dana Killian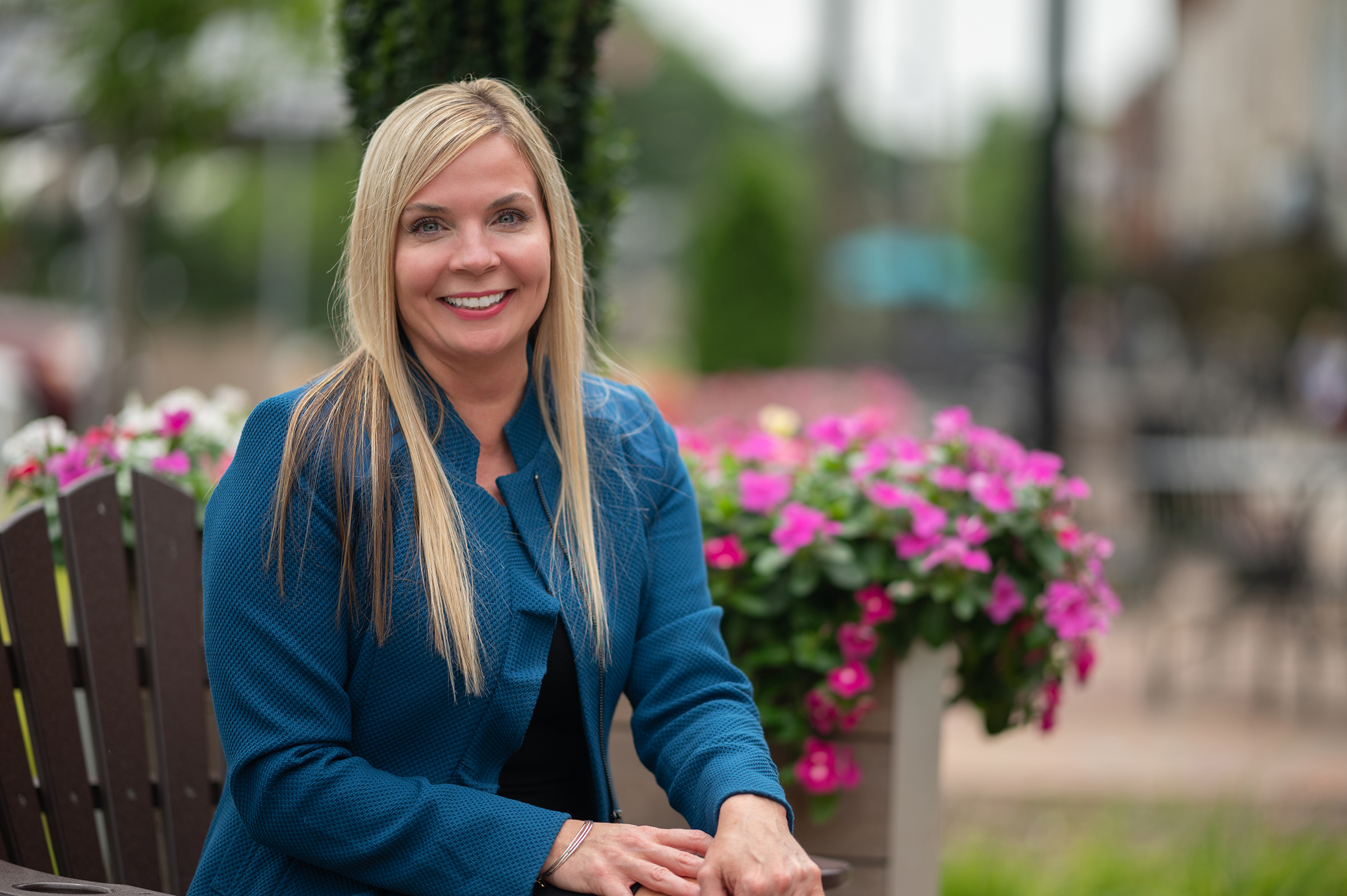 This month's 5Q is with Dana Killian, President and CEO of Carolina Caring. Carolina Caring is an independent, community-based nonprofit healthcare provider specializing in programs that offer relief from chronic condition and serious illnesses, including palliative medicine and hospice care for all ages. Dana was recently named one of the top 50 women leaders in North Carolina by Women We Admire, making it the perfect time to learn more about her and her role in our community.
What are the chief responsibilities of your role?
I lead the operational and strategic efforts at Carolina Caring, a regional nonprofit serious illness care provider. My goal is to help those in our community who are most vulnerable get the holistic healthcare they need to live their best life.
What is your vision for the community, and how are you working to achieve it?
I want to create a healthier and more vibrant community by helping people access the healthcare they need. Carolina Caring works in collaboration with local providers and partners, so we can play a role in improving health for everyone by encouraging healthy lifestyles and preventative measures that can help keep people as healthy as possible.
What is the most rewarding aspect of what you do, and why?
The most rewarding part of my job is hearing from our patients and families who have benefited from the holistic care we provide, which includes expert medical, emotional and spiritual support. I am reminded of my "why" daily as I hear how they feel supported through the tough times, when they need it most.
On a personal note, what do you love about living in Catawba County?
Catawba County is a great place to live because of its sense of community and beautiful landscapes. With new developments like the City Walk, we have even more opportunities to stay active and live a healthier lifestyle. I also love that we are so close to Charlotte, the beaches and the mountains! I feel fortunate to live in an area that has a small town feel and offers so much more.
What is the best advice you've been given, and how has it made a difference for you?
"What you do matters." That is so true in every aspect of work and life. We are all making an impact, either positive or negative, every day.
RAPID FIRE QUESTIONS
Favorite hobby?
Traveling and spending time with family and friends
A little bit country or a little bit rock and roll?
A little bit country
Favorite place in Catawba County?
Union Square. I love that I can shop, work out and pick up fresh flowers and vegetables before I meet friends for brunch on a Saturday morning.
Eastern or Western BBQ?
Before I became a vegetarian, I loved western BBQ.
What are you currently reading?
Several leadership books including The Obstacle is the Way: The Timeless Art of Turning Trials into Triumphs