Catawba County News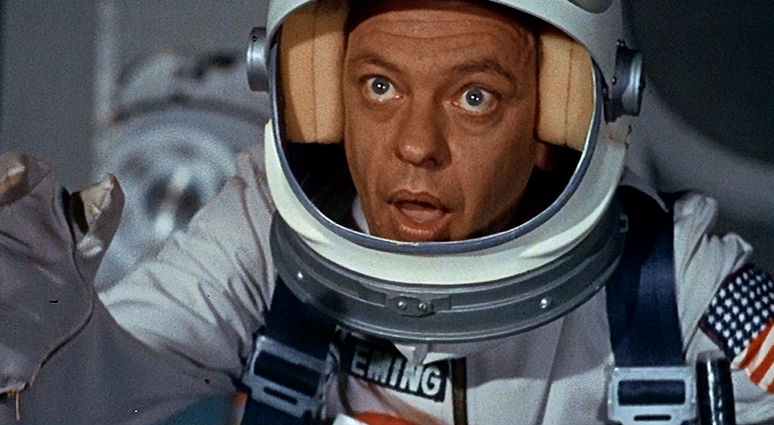 ---
See 'The Reluctant Astronaut'
Published: June 27, 2019
To tie into Summer Learning's 'Universe of Stories' theme, we're screening a number of family-friendly movies this month that have a space connection.
One of the first ones is a G-rated 1967 film that stars comic actor Don Knotts, best known as Deputy Barney Fife on The Andy Griffith Show. In this film, Knotts is Roy Fleming, a carnival operator who's afraid of heights and doesn't have much ambition.
His father, a WWI Army hero, submits Roy's name for astronaut training, but when he shows up for work, Roy discovers he's been hired as a janitor instead. Unwilling to share the true nature of his job with people back home, he finds himself involved in a series of comic misadventures. However, when NASA decides to send a civilian into space to prove its technology, Roy finally gets a chance to shine and becomes an unlikely hero.
To enjoy all the onscreen hijinks, join us at the Southwest Branch Library at 6 pm on Monday, July 1, and make sure to catch all of the branch's Monday evening movies in July.