Catawba County News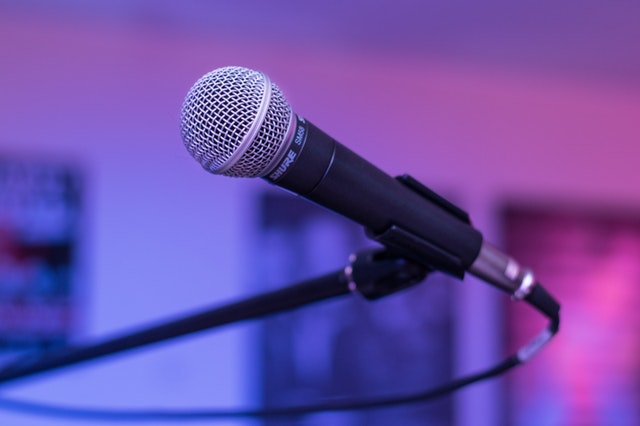 ---
Put Your Art Into Action
Published: April 10, 2018
Each of us has many talents, but we don't always get the chance to share them with others or to forge a community with like-minded folks. Fortunately, the library offers a forum for artistic people to gather, hone their craft, and make their creative voices heard.
This month, music and language are at the forefront, and we're offering several sessions to let new talents and seasoned artists come together, take inspiration from each other, and get helpful feedback to push their abilities to the next level.
On Saturday, April 14 at noon, the Conover Branch Library welcomes poets and musicians to an open mic event. If you perform, bring something you're proud of and share it with the audience; if you'd rather listen, bring a group of friends and help support the folks who stand up at the mic. The event is open to the public, and both teens and adults are encouraged to participate. Just remember to sign up by 10 am the day of to ensure that you're included!
On Tuesday, April 17, there are opportunities for the written word and the sung, both at 6 pm. The Conover Branch Library is hosting the Catawba Valley Writers Club at their monthly meeting. Writers of all interests are invited to discuss, evaluate, and share their works with others in the group. If you enjoy writing fiction, poetry, or creative non-fiction – or even if you're a fledgling writer and are taking delight in putting words on paper – this group is a terrific outlet. Expect friendly fellowship and lively literary conversation!
At the Southwest Branch Library in Mountain View, a gathering for musicians and songwriters will be held. It's open to all people as well. The goal is for adults and teens to showcase their talents and to learn from each other. As much an environment for camaraderie and support, the gathering is also intended to be a working session, so bring a finished song or one that's in progress to share with the group. Getting input from people who've faced similar challenges is always a useful exercise!
For future workshops or performance opportunities, check out the library's newsletters or Facebook page. And if there's another creative outlet you'd like to pursue, make sure to let us know so that we can consider facilitating future meet-ups. We'd love to be involved! Call us at 828.465.8664 or email us at mylibrary@catawbacountync.gov.