Catawba County News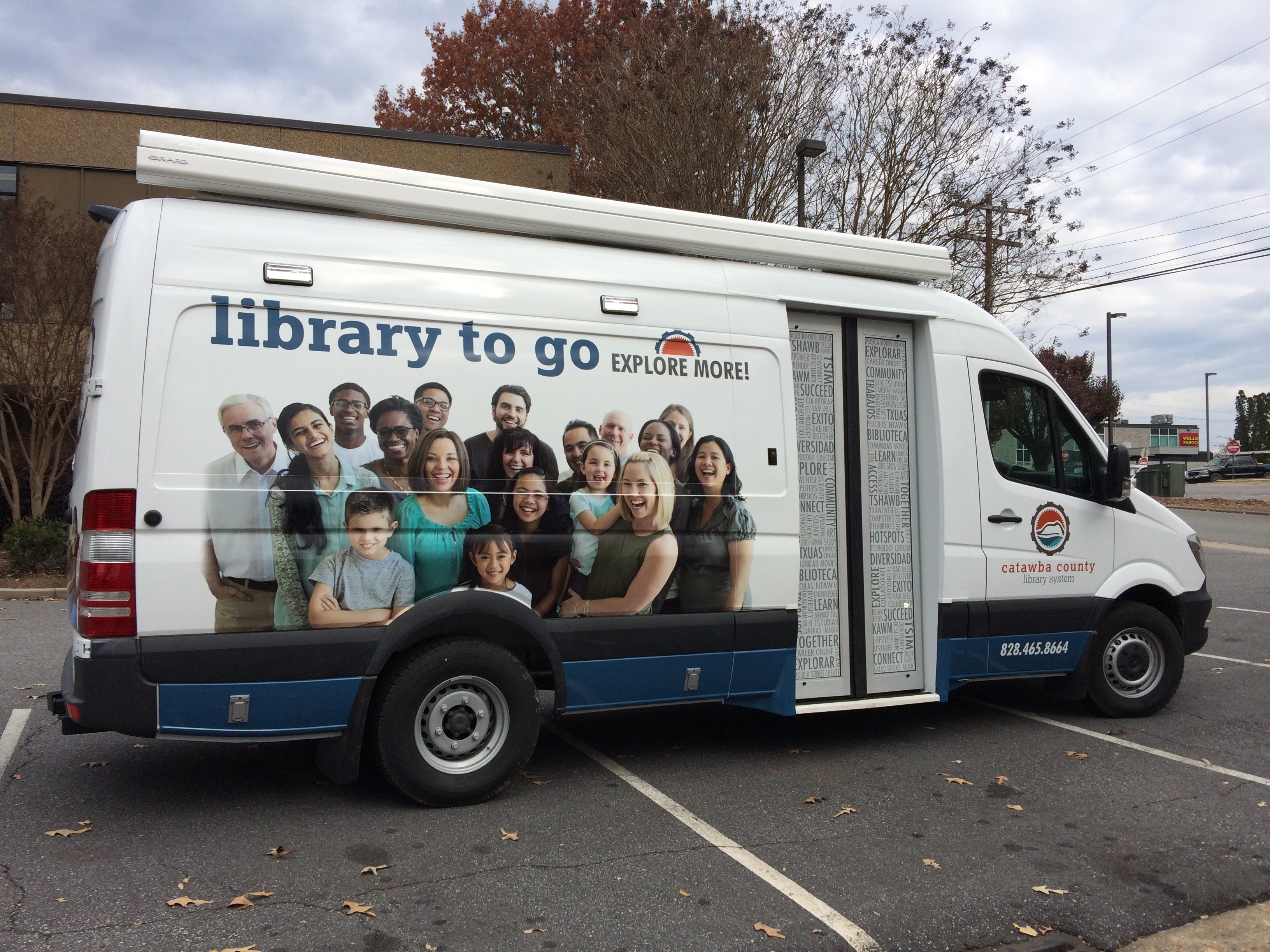 ---
Library to Go Open House Days
Published: February 27, 2019
Now that the Library to Go has been on the road for a while – and has been sharing Library services and resources with underserved groups and communities – the Library is eager to let residents have an up-close look at what's being done by it on a weekly basis.
To provide a robust picture, we'll be holding a series of open house days at library branches throughout the county. At each one, people will be encouraged to scope out the mobile library and get a feel for the experience provided when the vehicle rolls up to a facility, agency, school, neighborhood, etc.
Since the Library to Go fills in gaps in library coverage, it offers a way for people to check out books, use technology, and enjoy special activities when transportation concerns, proximity to a branch, and other obstacles prevent someone from taking advantage of what the county provides.
To get a peek of your own at the Library to Go, join us at the following locations and times:
Friday, March 8
9:30-11 am – Southwest Branch Library
12:30-2 pm – St. Stephens Branch Library
3:30-5 pm – Conover Branch Library
Friday, March 15
9:30-11 am – Maiden Branch Library
1-2:30 pm – Sherrills Ford-Terrell Branch Library
4-5:30 pm – Claremont Branch Library
We'd love to see you in person and tell you more about how today's library is even more accessible and engaging. Come check us out!