Catawba County News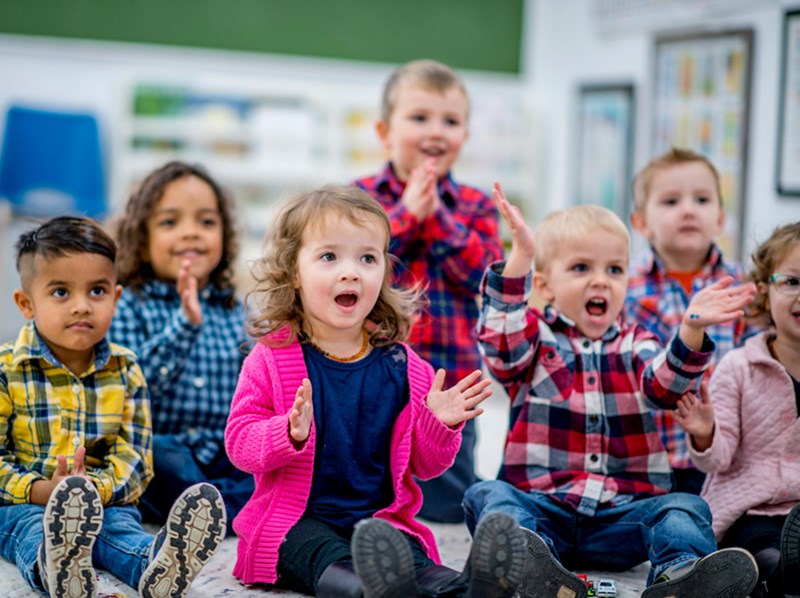 ---
It's Easy to Engage Your Child
Published: December 20, 2018
Early childhood literacy is one of the Library's signature efforts, and we offer a wealth of programs to engage children, teach parents and caregivers how to connect them with the world, and promote reading and education. Starting young, when synapses are developing and neurons first firing, promises that youngsters will develop personal curiosity, along with healthy bodies and minds.
At each of the Library's branches, we offer a combination of storytimes and baby bounce sessions. These fun-filled activities ensure that babies and children are stimulated through all of their senses – and that they get a chance to interact as well. In a given class, we encourage everyone, child and parent, to sing songs, incorporate play, make crafts, and tell stories. (Character-appropriate voices and exaggerated gestures help!) Key to it all is the necessity of doing these things together, which allows families to bond, lets children feel safe to explore, and permits socialization.
Our storytimes and baby bounce classes take place on a weekly basis throughout the year, and they make for a great routine that kids can look forward to. And since they happen on different days, families can sub in storytime at a different branch if they aren't able to make the one at their nearest location.
To see when these activity-filled sessions happen at all our branches, check out our events calendar and our monthly newsletters. And if you're craving a session the week of Christmas, we're hosting storytime at the Southwest Branch Library on Thursday, December 27 at 11am, and we'll have Baby Bounce there on Thursday, December 27 at 2 pm. The St. Stephens Branch Library will offer a storytime event on Thursday, December 27 at 10 am if you want to get an earlier start.
Parents and grandparents should also speak to a library staff member about all of the resources available for kids. Many of them are electronic, like Tumblebooks and ABC Mouse, and can be enjoyed at home, in the car, or anywhere else that some good, educational time is warranted.