Catawba County News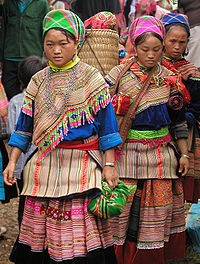 ---
Hmong Keeb Kwm
Published: February 20, 2018
The Catawba County Library has been awarded a National Endowment of the Humanities grant to honor the local Hmong community by collecting and curating Hmong cultural heritage, digitally preserving it and enabling access for everyone, especially future generations.
The Hmong Keeb Kwm (or Hmong History) project is a partnership of the Library, the Catawba County Historical Association, and Digital Heritage NC. The Library encourages all members of the Hmong community to bring any Hmong artifacts, such as papers, photos, or other physical items, to a collection event to be digitally preserved. Objects will be scanned or photographed on site and returned to owners along with a digital copy. With approval, the library will also catalog a second digital copy to be shared online through Digital Heritage NC.  Additionally, Hmong Keeb Kwm will offer video interviews to capture and record rich personal experiences.
Join us on Saturday, February 24 from 10 am-2 pm at the Main Library in Newton to celebrate our first collection day with traditional Hmong dance and food. Then, stay tuned for future Hmong Keeb Kwm collection days and lifelong learning opportunities throughout the year!