Catawba County News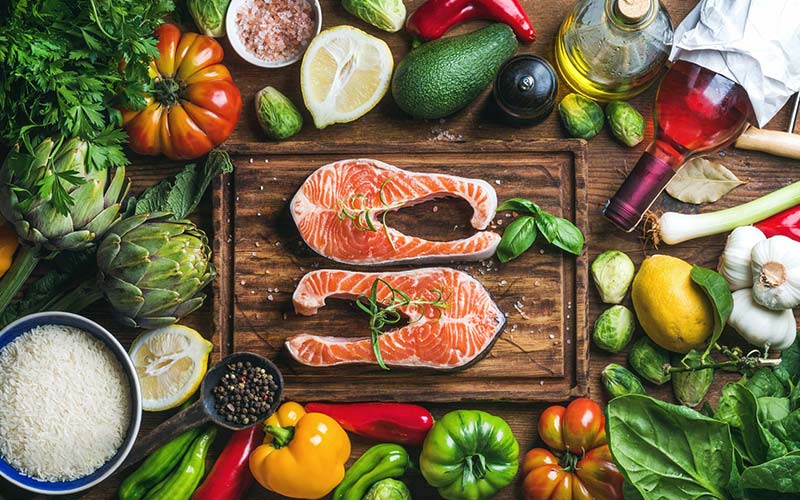 ---
Help Yourself Feel Better: Three Smart Approaches
Published: March 27, 2018
With the advent of warm weather, lots of folks are anticipating getting outside and being more active. That desire, however, brings with it considerations of allergies, body image, physical endurance, and how to enjoy life on your terms. This week, the library offers a variety of opportunities to care for yourself and set a course for well-being.
Our Better Than Yesterday Challenge is kicking off round 2 of more intentional eating. In March, we invited people, groups, and teams to increase their intake of fruits and vegetables, not by any magic number but just enough that they could do 'better than yesterday.' In April, we're registering individuals to start or continue the challenge in May (no teams or groups this time). All that's required is picking up an entry form and log sheet at the library (or using our online forms) and then recording your servings of fruits and vegetables throughout the month. By setting up a pattern of better eating, the hope is that long-term habits will be established. And we're here to support you!
The library accepts registrations in April for May's month-long challenge. Call 828.465.8664 for more details.
The library is also offering a class we're calling Essential Oils 101. Many people are looking into the idea of using specific scents for relief of headaches, pain, sinus issues, and more, so we wanted to explore the potential benefits with you. Two local experts will join us to lay a foundation and share the advantages of a variety of essential oils. We'll see what lavender does vs. peppermint, for example, and discover ways that we might incorporate these scents into our own regimens. We'll also get hands-on experience by making and taking home a ready-for-summer spray using essential oils!
This class takes place on Monday, April 2 at 6 pm at the Main Library in Newton.
In addition, the library is continuing its partnership with the Catawba County Cooperative Extension by offering our month-long seminar called Med Instead of Meds. The goal of these classes is to see how the Mediterranean diet, with its preponderance of vegetables, healthy oils, and whole grains, can provide health benefits that may offset the need for some medications you're taking. In April, we'll enjoy four classes and explore how we can make easy changes to promote better health and reduce the risk of chronic disease. Participants should be ready to taste recipes and entertain new ways of cooking. If you attend three or more sessions, you're eligible to win a prize too!
These classes begin April 4 and take place on Wednesdays at 10 am at the Main Library in Newton. Please call 828.465.8665 to register.
Throughout the year, the library focuses on ways to improve health, be it mental, physical, social, or otherwise. Keep an eye out for our newsletter and our social media posts to stay informed. And if there are topics you'd like for us to offer, please don't hesitate to let us know! Call 828.465.8664, email us at mylibrary@catawbacountync.gov, or message us on Facebook!