Catawba County News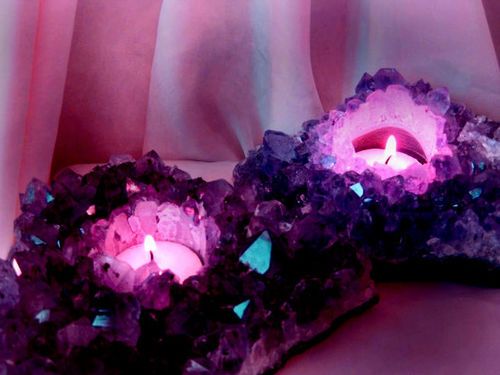 ---
Grow Crystal Candleholders
Published: July 03, 2018
For rock hounds and fans of alternate therapies, crystals are not only beautiful but rife with electrical, healing, and sonic properties.
We typically think of crystals as amazing, mathematically-precise objects that nature generates over long periods of time, but that's not necessarily the case. In this fun workshop, we'll use a little science and a little magic to grow our own crystal candle holders.
Using ordinary household supplies, we'll create a solution that, under the right conditions, gives rise to crystal-covered objects that we can use to surround tea lights. Even better, we can nudge the process so that it does its work within a matter of hours, not centuries. And, we can even make the crystals grow in the colors that we choose!
If your teen would like to participate in this fascinating program and learn how crystals precipitate – plus come away with an awesome gift or personal keepsake – make sure to register in advance. Call 828.428.2712 to sign up.
Friday, July 13 at 2 pm at the Maiden Branch Library.