Catawba County News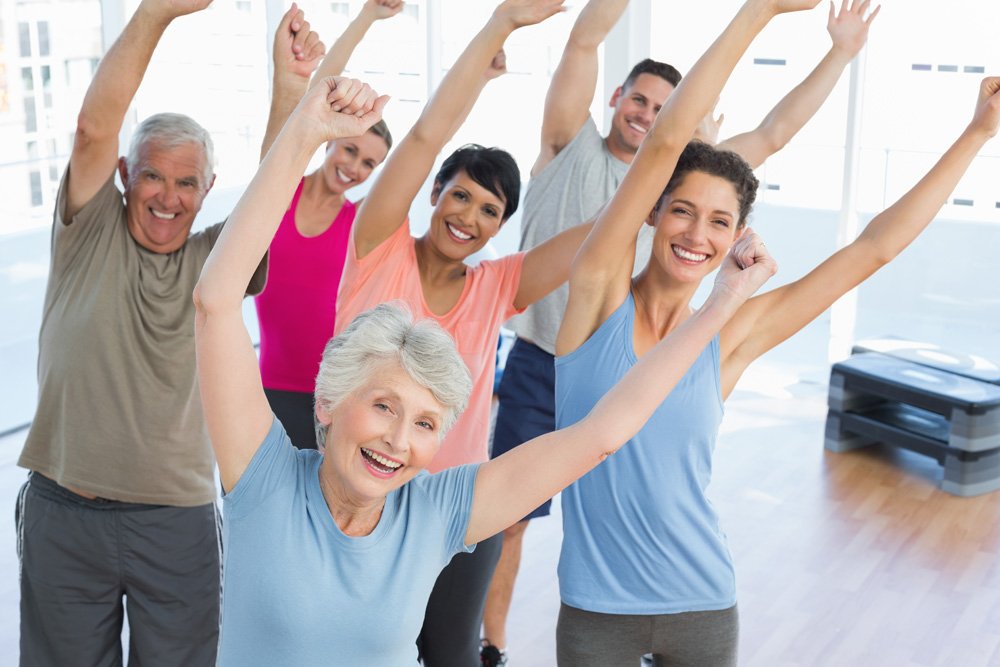 ---
Get Moving to Feel Better
Published: June 05, 2018
Health and fitness activities are some of the library's move popular programs, and we're always eager to set people up with classes that can improve their quality of life and equip them with the tools and information they need to enhance living.
In June, we're bringing Zumba back to the Main Library in Newton, each Monday evening at 6pm. This dance and movement class is as much fun as it is heart-healthy. Participants learn routines, get their heart rates up, whoop with energy, and enjoy the camaraderie of the group. Everyone is encouraged to do what they're able to, at their own pace and with allowances for their tolerance at the time.
The music is chock full of rhythm and motivation, and all ages join in, from tweens to seniors. If you think you'll be self-conscious, don't. Newcomers mark the routines at first and grow to follow the pace, but there's only good-natured support, no judgments. Zumba classes are popular for a good reason, and they've achieved a faithful following.
This month, the library is also premiering a series of yoga classes. These are focused on breath, posture, and stretching, so they're not as active as the Zumba classes, but they're a great way to center yourself and find a means of internal control and equilibrium.
Yoga is proven to increase flexibility, enhance muscle tone, and improve balance, so if you're in the market for a more zen exercise regimen, these sessions are great ones to try. It's ideal for newcomers and longtime practitioners, and it's appropriate for all skill levels. Plus, this particular series provides guidance in English and Spanish, so it's even more accommodating.
Bilingual yoga takes place every Thursday in June at 6:30pm at the Main Library in Newton. The Conover Library Branch will also be offering all-ages yoga classes throughout the summer. They'll take place the third Friday of each month during June, July, and August, running from 5-6:30pm.
If you're interested in any of these classes, please join us, bring a mat if you have one, and be prepared to center yourself and improve your health and self-awareness!