Catawba County News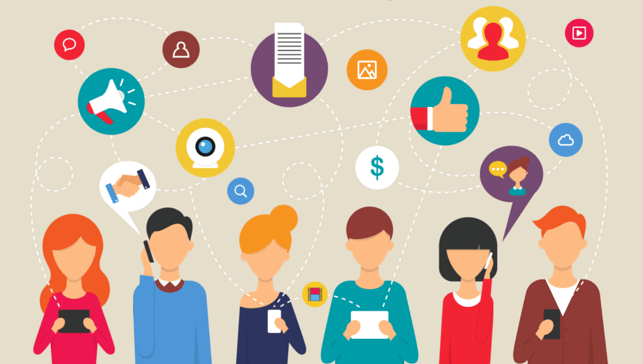 ---
Entrepreneurs Networking Event
Published: August 15, 2018
As a way to encourage business growth and forge stronger bonds, the Library is hosting an entrepreneurs' networking event on Wednesday, August 22 from 4-6 pm at the Conover Branch Library (403 Conover Station SE). The intention is to bring together new business owners and more seasoned professionals, connect them both to local resources, and help them identify mutual needs while also discovering ways to support each other's endeavors.
Fostering relationships and nurturing collaboration can help minimize difficulties and prevent entrepreneurs from having to struggle unnecessarily. With effective communication, folks can help each other succeed and take pride in what they bring to the business community, the community at large, and their own sense of accomplishment and satisfaction.
Our invaluable partners in this networking event are NC Works (formerly the Employment Security Commission) and the Catawba Valley Community College Small Business Center. Their work strives to place people in roles where they can maximize their potential and to serve as a robust resource center for folks who could use the encouragement and support.
We have invited representatives from the Catawba County Chamber of Commerce, the Small Business & Technology Development Center (SBTDC) at Appalachian State, the Lenoir-Rhyne University Center for Commercial and Social Entrepreneurship, the Small Business & Technology Development Center, the Catawba County Economic Development Corporation, the Manufacturing Solutions Center, and the Western Piedmont Council of Governments, plus the Cities of Conover, Claremont, Hickory, Longview, and Newton, and the Towns of Brookford and Catawba. We anticipate that they will offer relevant resources (in conversation and takeaways) to bolster the array of tools that business owners already have available.
We welcome your attendance and participation at this free event. The environment will be casual, and the information shared is intended to be useful and realistic. Whether you're looking for tips on promoting yourself, sourcing materials, sticking to budgets, dealing with customers, building out your capacity, or anything else, we want to help you get answers. Join us!
And don't forget that the library is always available to the small business community with career readiness workshops, one-on-one technology assistance, and powerful online resources to help you with your business development. Ask us how we can help you make the most of them!
For more information, contact the Main Library in Newton by calling 828.465.8665, by messaging us on Facebook, or by emailing mylibrary@CatawbaCountyNC.gov.