Catawba County News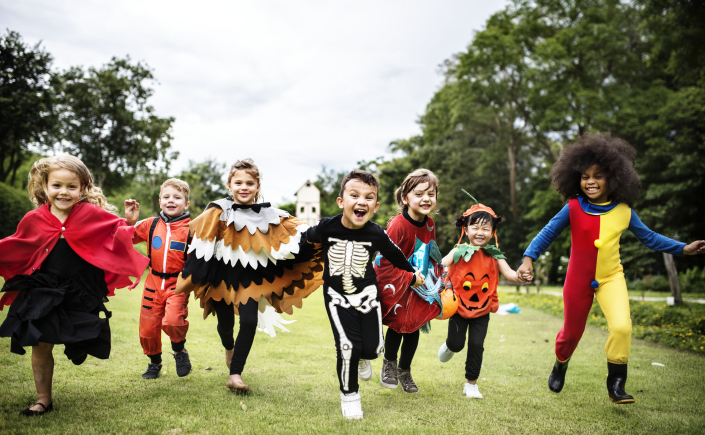 ---
Do Halloween at the Library
Published: October 25, 2018
The Library loves celebrations, and for Halloween, we've got an array of activities planned to get folks in the spirit and help them add some family-friendly spookiness to the season.
As befits the holiday, we'll be offering a safe, relaxed environment for trick-or-treating. The much-anticipated highlight of Halloween, this event encourages children of all ages to dress up in their most impressive costumes, stop by the library, and show off their creativity. Of course, the reward for such a display is sweets, so make sure to include us in your festivities to collect your share!
Trick-or-treating at the library takes place Wednesday, October 31 from 3-6 pm at the St. Stephens Branch Library.
If your idea of Halloween fun is more passive, we'll be offering a screening of Hotel Transylvania 3: Summer Vacation. This installment of the animated series sees Drac's family of monsters taking a vacation cruise and trying to adapt to this (strangely for them!) sun-filled method of relaxation. The newly released film makes a timely autumn appearance, and viewers can enjoy popcorn and a drink while they watch the action unfold.
The PG-rated movie will be shown Tuesday, October 30 at 4 pm at the Main Library in Newton.
To add a little education oomph to the Halloween goings-on, the library will also be offering a STEAM program that ties into traditional holiday themes. Children of all ages are invited to mix fun with learning as they participate in a variety of hands-on experiments and activities. Among them is a special safety presentation that you won't want to miss!
A STEAM Halloween takes place Monday, October 29 at 5:30 pm at the Southwest Branch Library.